The first shark to have a home at Cameron Park Zoo went on display this week after a 13-hour trip from Chattanooga, Tennessee, and a two-month observational period.
Loki, a 4-year-old bonnethead shark, is on display in the Flower Garden Banks exhibit at the zoo.
Bonnethead sharks are related to hammerhead sharks. Loki is named after the trickster god from Norse mythology (and later a Marvel Comics character), whose companion (half-brother in the comics), Thor, wields a mystical hammer. The shark has a sibling named Thor.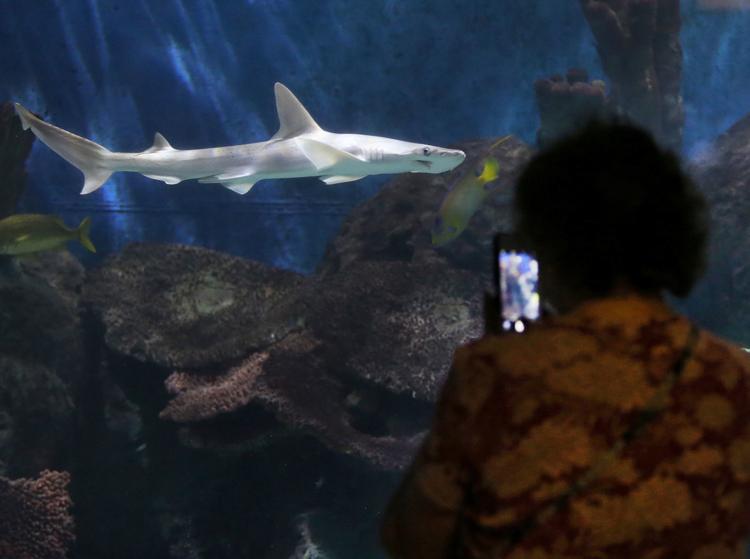 Loki is about 2½ feet long and weighs about 4 pounds. He was born in Springfield, Missouri, and was previously held at the Tennessee Aquarium in Chattanooga, where he was never quite comfortable in a tank that also housed sand tiger sharks.
"They were worried the sand tigers might eat him," Cameron Park zookeeper Isaac Burkhalter said.
Burkhalter was part of the team that transferred Loki from Chattanooga to Waco. The 13-hour trip was "extremely stressful," he said.
The specialized transport tank required constant checks of oxygen levels, ammonia levels and other water parameters. A stingray named Morty joined Loki for the trip and could soon join him in the same tank.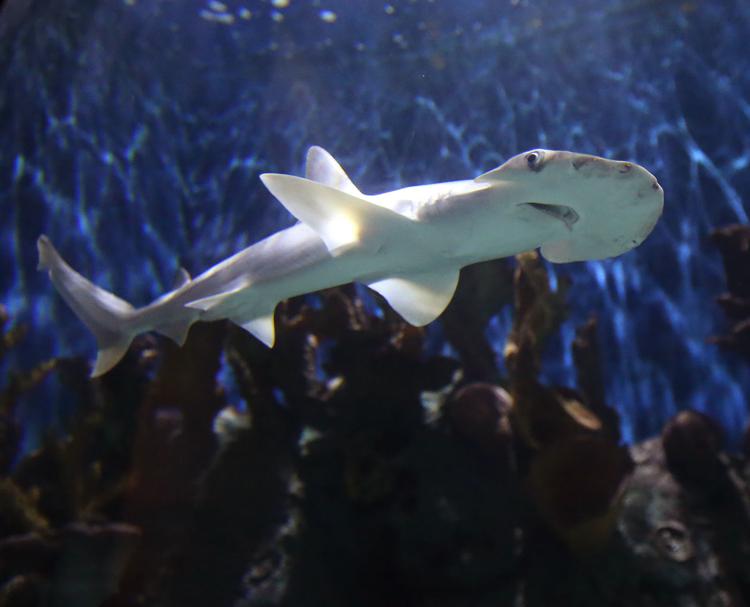 Bonnethead sharks have a lifespan of about 12 years, according to the zoo. They are found in estuaries, shallow waters and reefs of the western Atlantic Ocean, the eastern Pacific Ocean and the Gulf of Mexico. They are not threatened but are sometimes caught in shrimp nets and casts. They are also exploited in Mexico, where their teeth are used in jewlery, zoo aquarium staffer Brittanie Delorit said.
Loki's tank is made to mimic the Gulf of Mexico by the inclusion of angelfish and squirrelfish, Burkhalter said. Loki's acclimation to his new environment has impressed staffers, he said.
"Seeing how far he's come as far as trusting us and feeding, and being in that exhibit, he looks fantastic," trainer Alexia Avila said.
Loki's diet includes shrimp, smelts, capelin, mackerel and squid. He can chomp down about 18 pieces of shrimp, his favorite food, in one sitting, Avila said.
"It takes everyone to make this happen," aquatics animal care supervisor Priscilla Duran said. "Yes, he's a small species, but it's one of those big deals for us, being our first shark."