Don Bland remains executive director of the Humane Society of Central Texas, at least for now, having survived a 2½-hour board meeting Thursday afternoon called to discuss his fate behind closed doors.
"I'm just exhausted," Bland said after the session at Humane Society headquarters on Circle Road, next to the animal control center.
Bland oversees efforts to find homes for animals brought to the shelter. He and several staffers were called into the closed meeting throughout the afternoon.
Board members declined to comment afterward. Board President Ann Shaffer said it would not be appropriate to discuss a personnel issue.
Bland said he remains employed, and he and board members now must "sit down and work out what to do next to keep moving forward."
Shaffer said a resolution may be reached in a few days.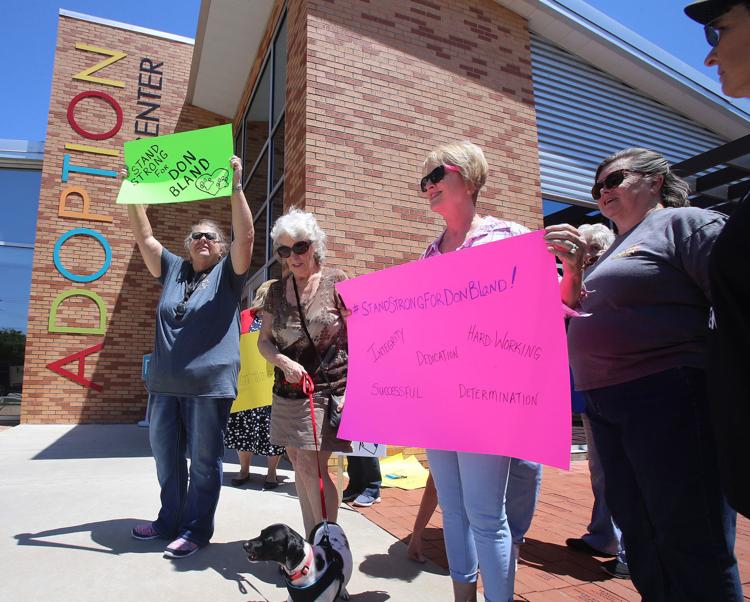 About two dozen Bland supporters showed up to attend the meeting, but Shaffer asked the group to leave during the personnel discussion. Most stuck around until the 2 p.m. meeting wrapped up a few minutes before 5 p.m. Several applauded when Bland said he remains executive director.
A handful of Bland's fans held signs expressing their support.
"Choose integrity over vendettas," one said.
Several who spoke with the Tribune-Herald said Bland has performed well since his hiring in 2012, and his job is in jeopardy because of personality conflicts with a board member.
"One or two board members are displeased about fundraising," said Susan Baxley, a Bland supporter and animal rescue volunteer who lives in China Spring. "They believe it is lacking. They specifically point to a low turnout at the recent wine tasting, which is an annual fundraiser. It was a stormy weekend and there was some disagreement over whether it should be held at all."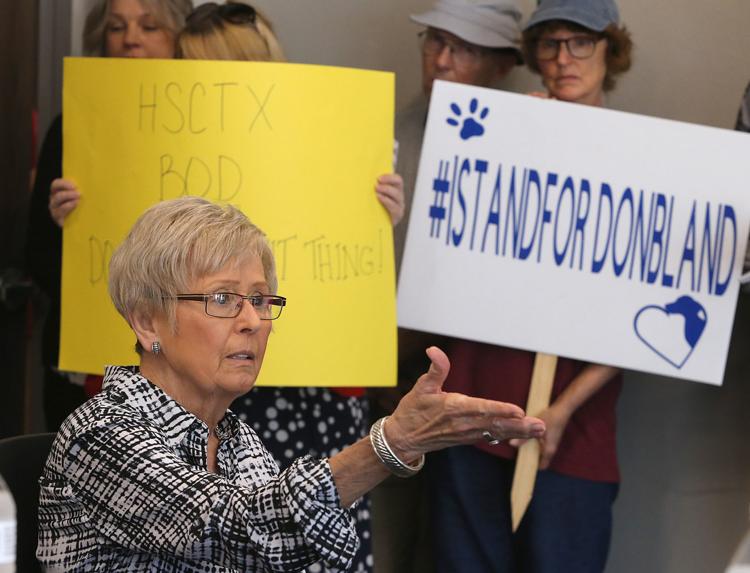 Baxley said Bland tirelessly pursues policies that save animal lives through adoption and foster programs. She said the society finds homes for more than 95 percent of animals placed in the city shelter, and firing Bland would undermine efforts to make the Humane Society venue an inviting place for pets, pet owners and those wanting to adopt an animal at the city-run shelter next door.
Volunteers Vicki Whitesell and Marsha Neeper, who were signing in to start a shift, said they back Bland and are impressed by the improvements he has overseen. They said a live exit rate of 95 percent should stand for something.
"Last year we saved 4,965 pets," a small sign at the facility states. "You can help by adopting, fostering, volunteering and donating."
Humane Society associate executive director Della Conner said she fears adoption efforts would lag and the facility would return to becoming a "kill" shelter should the board terminate Bland. She said she would resign if Bland were dismissed, and felt other staffers would be inclined to follow her out the door.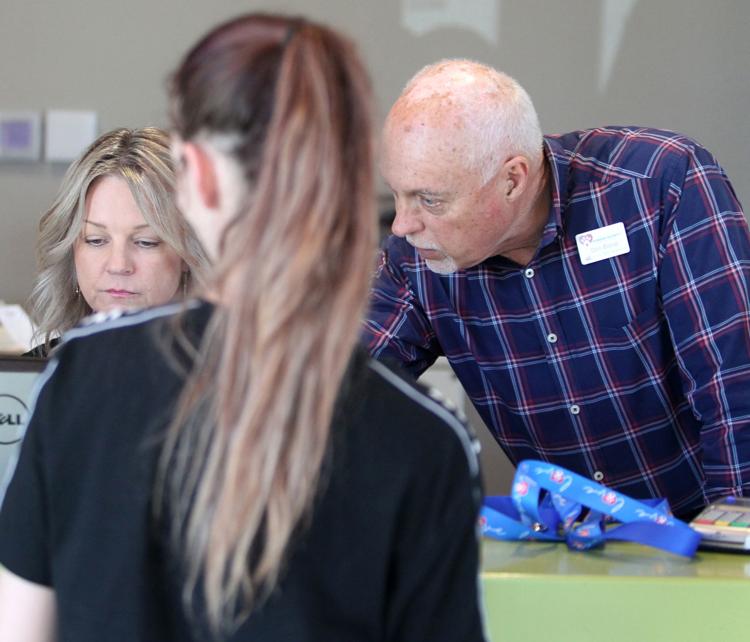 A video screen in the shelter showed several small dogs frolicking on a lawn, with the hashtag "#istandwithdon" written across the bottom.
Karen Vardeman Neal, a former Humane Society board member who resigned because of what she called the continuing drama, said the nonprofit remains in the black though it relies heavily on donations. She said the wine tasting fundraiser became a bone of contention between Bland and Shaffer, with the two disagreeing over whether it should have been postponed because of inclement weather. Bland prevailed, and the event was held, Neal said.
"We ended up making $56,000 on the event," she said.