If one thing is certain, it's that no one wants a regional landfill in their backyard.
The city of Waco is finding that out the hard way, although city officials certainly anticipated opposition.
The Waco Regional Landfill is expected to reach capacity in 2024, and even uncontested landfill permitting processes can take years. With two potential sites for the landfill conceivably still in play, the city finds itself in battles on a number of fronts while the ticking clock grows louder.
The city and a citizens' group led by Wanda Glaze were back in court Thursday in a dispute over the city's initial intentions to put a landfill on property adjacent to the current landfill off U.S. Highway 84 on Old Lorena Road.
Glaze, an Old Lorena Road resident, was the lead plaintiff in a lawsuit 27 years ago when the city was planning the landfill. The city paid Glaze $50,000 to settle the suit in 1992, got its permit for the landfill and agreed not to expand it.
The current lawsuit, filed by the group in January 2017, seeks a permanent injunction against the city and alleges that building a new landfill adjacent to the old one would violate the terms of the 1992 settlement not to expand the present site.
Attorneys for the city are claiming governmental immunity from the suit and argue the new site will require a new permit and would not constitute an expansion, but would be a new landfill. Thursday's court date was held in Waco's 10th Court of Appeals, which heard oral arguments in the city's appeal of a judge's ruling to allow Glaze's new suit to proceed to trial. A ruling from the 10th Court will come later.
While Glaze's name was on the lawsuit as plaintiff, she said the first lawsuit was brought by a group who call themselves Citizens to Save Lake Waco. She said many of them are dead now, and she finds it difficult to believe she still is fighting the battle over the city landfill so many years later.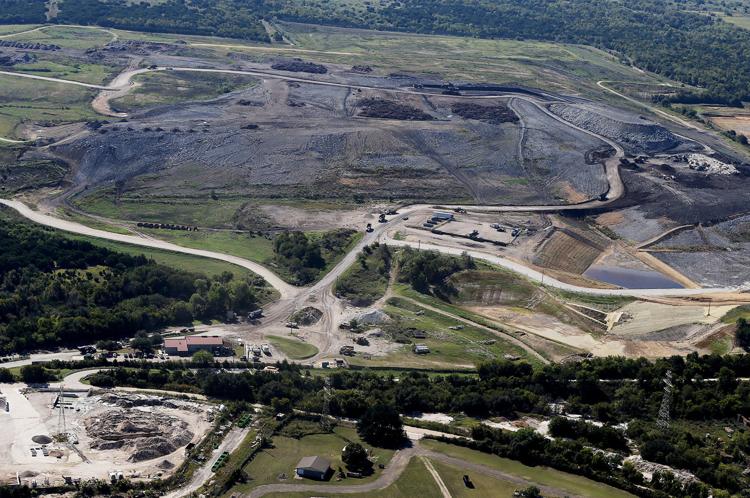 Glaze declines to state her age or to say how much she and her group have spent on legal fees. She said she remembers city officials referring pejoratively to her group in 1992 as "those old ladies wearing tennis shoes driving Cadillacs."
Glaze never drove a Cadillac and she is almost three decades older now but no less committed to her cause.
"If we are going to be expected to abide by the city's laws and guidelines, I think they should abide by the laws as well," Glaze said. "We had a settlement and a contract with them. I was sure that they would keep to it. I had no idea that they would come back and try to expand that landfill. I worked with them years ago, and they have honored that up until the last year."
After Glaze's new lawsuit was filed and city leaders were swamped with protests from another group called Citizens Against the Highway 84 Landfill, city leaders shifted gears, bought 1,290 acres for $5.4 million near Axtell and have filed an application for a landfill permit for that area.
Despite the city's apparent about-face, Glaze and her attorneys say it is important to follow through with her lawsuit because the city has not yet ruled out the Old Lorena Road location as a potential landfill site.
"We told them three years ago that they need to go somewhere else and that they were violating the terms of the agreement," said Waco attorney Billy Davis, one of Glaze's attorneys. "They finally acknowledged that and last year bought the Axtell property. But still, they have refused to say that they would never expand on our adjacent land, and in fact, have just recently said publicly that they are keeping that as an option. So that is why it is timely to have this litigation to determine the rights of the parties."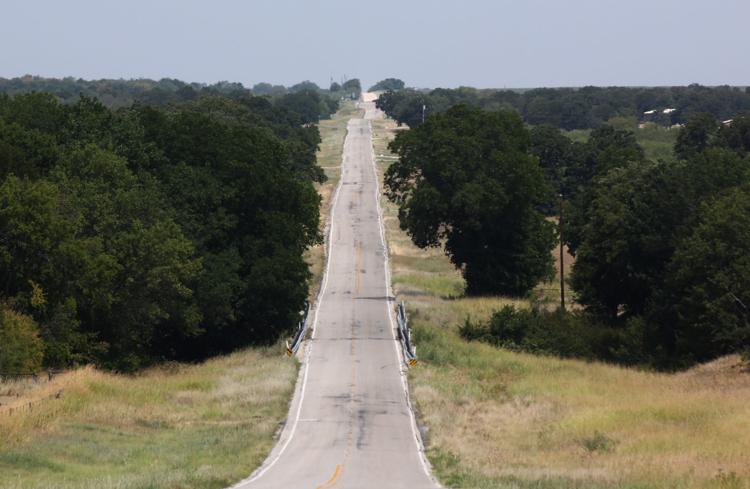 Mayor Kyle Deaver attended the 10th Court of Appeals hearing. He said the state permitting process is ongoing for the Axtell site and that the city has not filed an application for a permit for the Highway 84 location. He said the city did not appeal the ruling denying its motion to dismiss Glaze's lawsuit as a way to keep a backup plan in place should the Axtell site fall through.
"I would not put it exactly like that," Deaver said. "(Thursday's) hearing is the city trying to get resolution on the lawsuit for now or in the future for a landfill site and simply trying to preserve options for the citizens of the future. It's such a fluid situation and there are so many variables that you just have to look after each domino falls."
Waco City Councilman Jim Holmes, whose District 5 includes the current landfill, said he opposes the Old Lorena Road proposal for "a whole host of reasons."
"First, that area is the fastest growing area in Central Texas. It is a growth site," Holmes said. "When the landfill was built 30 years ago, there practically was nobody out there. There were a few developments, but now there are a lot more developments and a lot more people out there.
"If you look at other peer cities, nobody puts their landfill inside their city limits. Peer cities put their landfills on average about 4 miles outside the city limits. The Axtell site is 5 miles away from Axtell. I appreciate the dialogue, but it is 5 miles from Axtell."
More growth in the area is expected and being encouraged by the construction of a Highway 84 overpass at Speegleville Road, Holmes said.
"It seems paradoxical if you are going to spend the money for that interchange there to have a landfill less than a mile away," he said.
City officials are "real sensitive" to the concerns of the Axtell-area residents, Holmes said. The city plans to use a fifth of the about 1,300 acres for the landfill, and the rest will serve as a large buffer area between residents and the landfill. Any permitting hearings will be public, and the process will be as transparent as possible, he said.
The city's assurances, however, are not convincing to Axtell-area residents and will not dissuade them from protesting the permit application, said Lacy Hollingsworth, an organizer of the opposition forces. She said State Rep. Kyle Kacal, R-College Station, has requested that Texas Commission on Environmental Quality officials conduct a public hearing on the application.
"It it very frustrating for our residents," Hollingsworth said. "They want to know if we are going to have a landfill here or not. We have told them this could be a five- or seven-year battle because it will take TCEQ that long to determine if they are going to permit it.
"We feel ready for the next step. We are just waiting to see when TCEQ announces they are going to have our public hearing. The city is going to do what is best for the city, the path of least resistance, and we are trying to make sure we are not the path of least resistance."
City of Waco spokesman Larry Holze said the city is sympathetic to those concerns. However, the city is running out of room at his current landfill and must make arrangements to provide this valuable service.
"We have bought property in both places, and the city owns the properties," Holze said. "There are still feasibility studies going on. We have to be a responsible government and provide a means to dispose of people's waste. It's said that everything you buy someday will end up in a landfill somewhere. It is the responsibility of local government to provide a place somewhere to throw your trash away. We are trying to do so as cost efficiently as we can. It has to be somewhere."