U.S. Department of Housing and Urban Development Secretary Ben Carson visited Waco on Wednesday to meet with local government and nonprofit leaders about a $1.5 million HUD grant the city has received to combat lead-based paint hazards.
Carson, a former pediatric neurosurgeon, spoke about the devastating effects associated with exposure to lead-based paint, which has affected children in Waco at higher rates than in other places.
"Unfortunately, the kind of damage that occurs with lead exposure tends to be long-term permanent damage, and that's why prevention efforts are so incredibly important," Carson told local leaders at the Dewey Community Center. "That's why we need to educate people about the dangers of lead hazards because it tamps down the potential of individuals. That impacts their education, impacts their future employment, impacts their productivity, impacts their family."
Lead-based paint found on houses built before 1978, when the material was banned, can lead to brain damage, developmental delays and more health problems. Children are especially vulnerable.
The Tribune-Herald reported in 2017 that 17 percent of children living in the 76707 ZIP code in North Waco who were tested had blood-lead levels above 5 micrograms per deciliter of blood. That percentage was significantly higher than the 2.6 percent statewide average and the 10.6 percent reported in Flint, Michigan, during its water crisis.
Other area ZIP codes also sat above the state average.
Since then, the Waco City Council has passed an ordinance that calls for environmental investigations of homes or day care centers that have housed children found to have levels exceeding 10 micrograms of lead per deciliter of blood. Property owners who fail to provide interim remedies or abatement plans in 90 days could face a Class C misdemeanor.
Carson presented to the city $1.5 million to fund remediation efforts that low-income property owners would not be able to cover. It is expected to address lead hazards in more than 140 housing units, according to a HUD press release.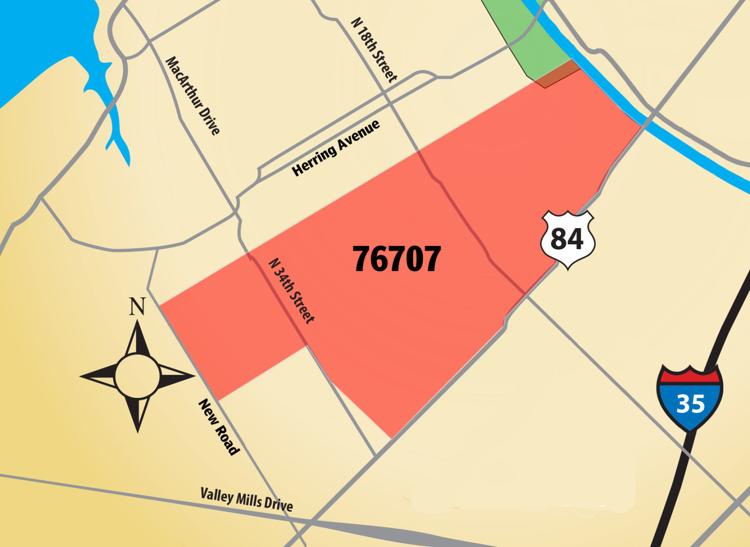 Paint companies did not start lowering lead levels in their products until the 1960s. According to census estimates, more than two-thirds of homes in the 76707 ZIP code were built before 1960.
"Here in Texas, we just want to get things done," said John Kinnaird, a city councilman and chairman of the Waco-McLennan County Public Health District board. "From the public sector, from the private sector, I don't think there's a better example going on right now than what we're going to be able to do with our nonprofits, our private contractors, with public supported funds, both from a public-health code enforcement and housing and economic development perspective, to benefit these kids, to benefit our neighborhoods, to benefit our entire community, to make sure that no child will have any level of lead in their blood."
Community collaboration
The fact that multiple entities, both public and private, are collaborating on the issue in Waco contributed to the city's grant application being approved, Carson told the Tribune-Herald.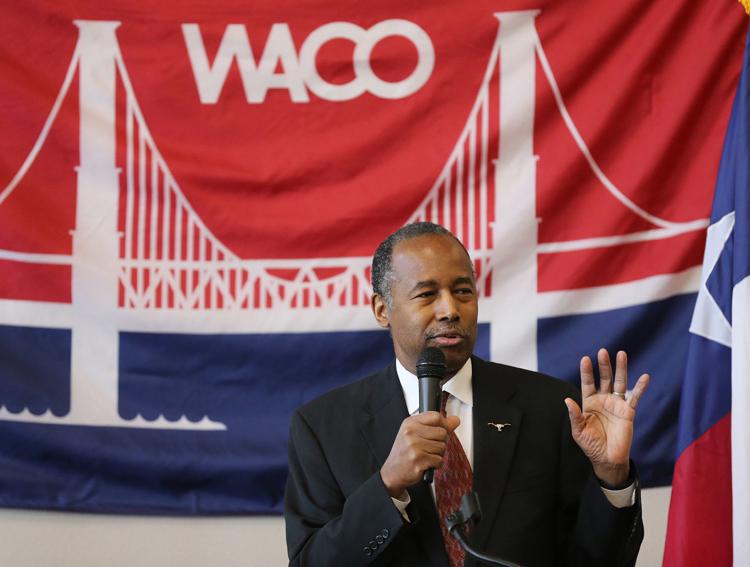 "One of the real indicators of whether they're going to be effective is how many local partners they have with them," Carson said. "Because again, I want to emphasize that this is really more of a leveraging exercise. We're not going to remediate all the lead problems in Waco with $1.5 million, even if we give $1.5 million every year. It's going to be the leveraging of that with the foundations and the volunteer groups and the nonprofits that are going to make the difference."
Carson participated in a roundtable discussion with a slew of local leaders. Attendees included Kinnaird, Waco Mayor Kyle Deaver, former Mayor Malcolm Duncan Jr., Waco Housing Authority CEO Milet Hopping, Family Health Center Director Jackson Griggs, Waco Foundation Executive Director Ashley Allison, Bernard & Audre Rapoport Foundation Executive Director Tom Stanton, Waco-McLennan County Public Health District Director Sherry Williams, Grassroots Community Development Executive Director Mike Stone and Talitha Koum Institute Executive Director Susan Cowley.
'Big-picture type of person'
In an interview with the Tribune-Herald, Carson said President Donald Trump has largely allowed him total control over HUD, calling Trump a "big-picture type of person."
"Tremendous amount of latitude, but we talk about it," Carson said. "He certainly knows what's going on. It was one of the things I talked about before I accepted the job. I said, 'I don't need this job any more than you need the job. But our country is in trouble, and we have to find a way to be able to disseminate the economic progress to some of the neglected areas of our country.' "
Carson announced this week he will not serve a second term under Trump. He said lead-based paint remediation grants are a priority for him in his remaining time. Waco received $1.5 million of a $139 million round of HUD grants divided between state and municipal government agencies. Carson said the program enjoys bipartisan support, and he expects it to grow.
Each dollar invested in such grants returns at least $17 because of decreased health care costs for children, according to HUD.
The federal Centers for Disease Control and Prevention has found that at least 4 million American households are exposed to lead, and HUD has found that almost 30 million homes have some sort of environmental hazards.
"Obviously, we have to be practical and we have to do things in a logical and systematic way," Carson said. "But when it comes to lead, the logical thing is obviously, first of all, take an inventory of all the stock that is older than 1978 because those are the ones that are likely to have a problem. And then hone that down to those in which there are small children living. And you sort of start there, and then as a ripple effect, spread out from there."