Waco-McLennan County Public Health District officials on Wednesday gave health employees two months to draft an ordinance to attack the problem of flaking lead paint that is poisoning Waco-area children.
The model ordinance, which would be up to local member cities to approve, could use inspections as a tool to limit homeowner and renter exposure to toxic lead, which can hinder children's physical and mental development.
But the specifics of such an ordinance have yet to be hammered out, partly because health district officials say they need more data.
"We want to make sure this ordinance is tight," Kelly Craine, public information specialist for the district, told the board Wednesday.
Craine has been studying Waco's lead contamination problems since Tribune-Herald articles raised the issue this spring. She even traveled to St. Louis, which has laws requiring homes to be lead-free and provides home lead testing on request.
But she said the particulars of Waco's lead problem are unclear because the Texas Department of State Health Services until recently has been reluctant to share its data on child blood lead testing. Craine said public health officials would like to analyze the prevalence of lead poisoning by geography and even make site visits to affected households.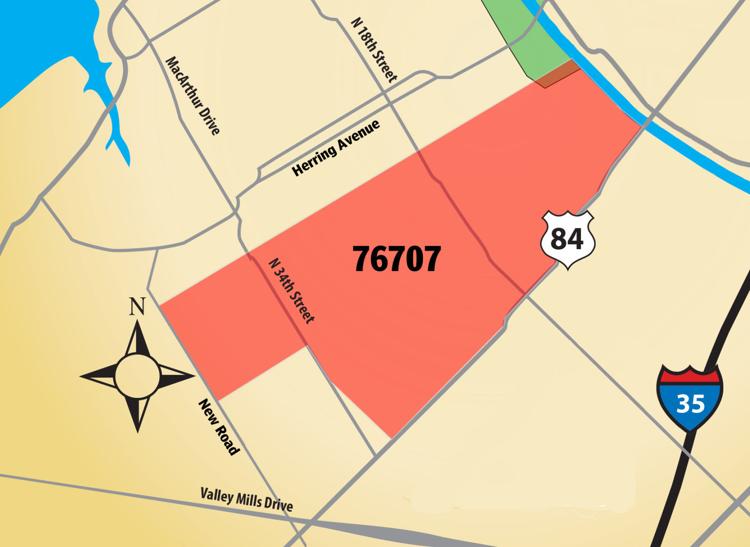 Craine said health district staff will meet with state officials about receiving regular reports of where lead contamination is occurring, and they will discuss how to legally get access to talk to affected families. She said staffers also want clarity on whether they can inspect day cares and other commercial facilities.
Currently, the state only provides aggregate data on the ZIP code level on children with high blood lead levels. Among children tested in McLennan County, 5.7 percent had elevated blood lead, more than double the state average. North Waco's 76707 ZIP code had a rate of 17 percent.
Waco Councilman John Kinnaird, who heads the health district board, agreed that more data is needed for drafting the ordinance.
"We want this to move forward more quickly," Kinnaird said. "I know you guys are working as hard as you can, but if there's a bottleneck, let's see if there's anything we can do to clear this up."
Craine said she believes the health district would be in a good position to get federal lead hazard reduction grants, which are available through U.S. Department of Housing and Urban Development. Some of the grants could help landlords fund lead remediation if they rent to low-income families.
Kinnaird said grant funding could be key to tackling Greater Waco's lead issues.
In an interview after the meeting, he said he thinks the health district is serious about reducing lead exposure.
"At this point there's too many questions to say what the ordinance would look like, but we do realize that there is an issue in some of our neighborhoods with old paint and other building materials," Kinnaird said. "Obviously we want to make sure we're providing safe, affordable housing, and we'll take whatever steps we need to take."
When toxic lead levels in the blood of children began to escalate in Flint, Michigan, two ye…
The Waco-McLennan County Public Health is rolling out a battle plan against childhood lead e…
Local health and community leaders are plotting an assault on high lead levels in McLennan C…