The Waco City Council on Tuesday will discuss whether to tweak and extend the design standards the city established for downtown a decade ago, with special attention to East Waco development.
The Downtown District Overlay, which regulates the look and feel of much of downtown Waco, is up for discussion during the council's 3 p.m. work session at the Waco Convention Center's Bosque Theatre. A 6 p.m. business session will include a vote on $5.3 million in incentives over 10 years for the Newquest entertainment project at New Road and Interstate 35.
Clint Peters, city planning director, will give a presentation on the downtown design standards at the work session, which is open to the public and available on the city cable channel and online at wccc.tv.
Megan Henderson, executive director of the nonprofit City Center Waco, said she's encouraging people to follow the discussion. She said downtown property owners supported the creation of the overlay district, which requires developers to build up to the sidewalk, hide parking and remove barbed-wire and boarded windows.
"The downtown overlay has been really important for setting standards for good development in downtown," Henderson said.
The Waco Code of Ordinances states the Downtown Overlay District's purpose is to preserve the area's architectural history while create a pedestrian-friendly environment. The overlay district covers the central business district, with less stringent requirements in extensions of the district along Austin Avenue, Elm Avenue and Fourth and Fifth Streets.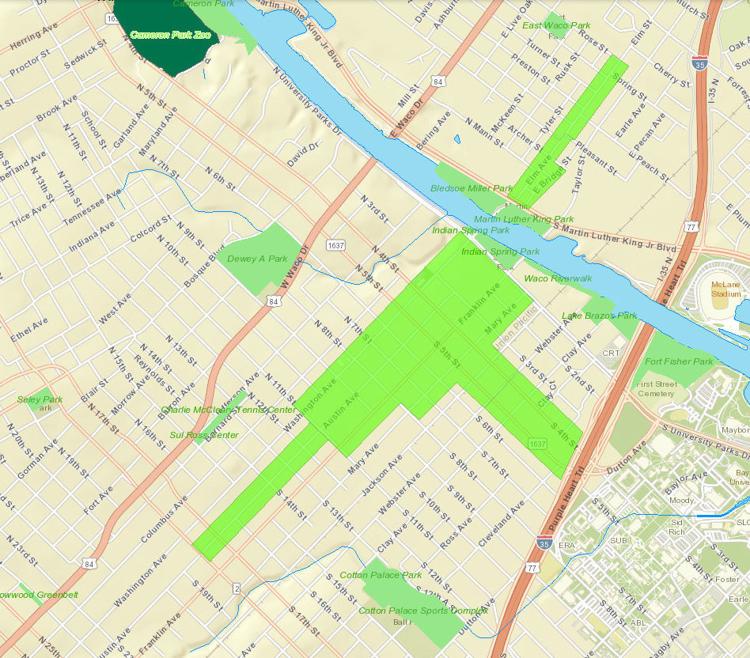 Possible changes could include extending the district map to Taylor Street, while limiting heights for new buildings in the East Waco portion of the district.
Henderson said an overlay district is a delicate balance, maintaining standards in an area without over-regulation that would make development prohibitively expensive.
The city phased in some requirements in the Elm Avenue corridor after property owners spoke up, citing the slower rate of development in East Waco. Henderson said the concern was that property owners would find it difficult to comply with the new regulations.
She said in some cases, property owners said demolishing the buildings would be cheaper than renovating them.
"That's contrary to the desire of everybody," Henderson said.