The Waco City Council approved two payments Tuesday for projects meant to link development on both sides of Lake Brazos.
The Doris Miller Memorial project on Martin Luther King Jr. Boulevard will get a $50,000 boost to its public funding for construction, and the abandoned Cotton Belt railroad bridge across the Brazos will get $62,000 for an engineering study, both through the downtown Public Improvement District.
The PID board, comprised of downtown stakeholders, assesses a surtax on downtown businesses to pay for amenities and other services in the area. The city council has final approval over how the money is used.
The first phase of the memorial's construction is slated to wrap up by December. The project hit a snag in 2016 when backers learned a river tributary had not been considered in the floodplain map. The budget doubled from $1.25 million to more than $2.5 million, with the public portion covering more than $2 million.
Council members also showed initial approval to more than $236,000 in downtown Tax Increment Financing Zone money for the memorial, which the TIF board recommended last month.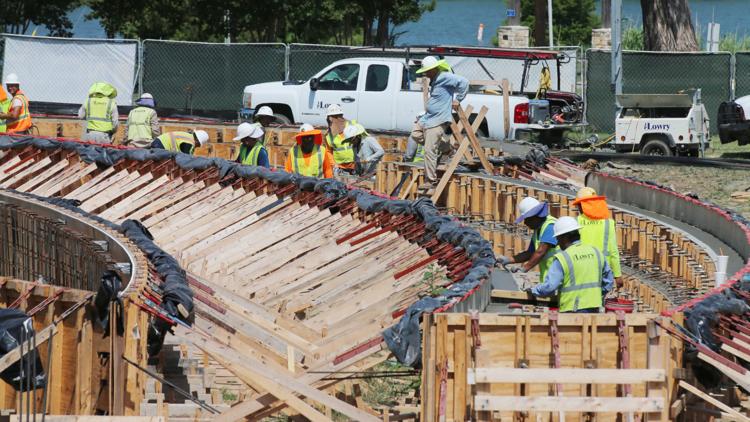 The council also expressed support for a slate of Elm Avenue projects. One, a "model block" project on the north side of Elm Avenue would feature sidewalks, streetlamps, sewer and water lines, parking and a concrete alley. The TIF board has set aside $645,000, and other city money would cover the remainder of the $789,000 project.
The TIF board also recommended money for a restaurant and a dance studio proposed on Elm, and the council gave the projects their support Tuesday.
"It is time for the Elm Avenue district to be revitalized and experience its renaissance also," District 1 Councilwoman Andrea J. Barefield said. "With the work that TIF is doing, I look forward to not only those types of new projects and helping our citizens really understand economic development work that's going on and that you all are heavily involved in, I look forward to the work and information you're able to provide entrepreneurs, developers or large business entities about the access to capital and things they would need in order to grow the district."
Developer Rick Sheldon donated the Cotton Belt railroad bridge last year to City Center Waco, a city-run nonprofit, with the idea of redeveloping into a pedestrian connection and attraction of its own with vendors and seating areas. The engineering study the council approved Tuesday would determine the bridge's load bearing capacity.
First step toward bike share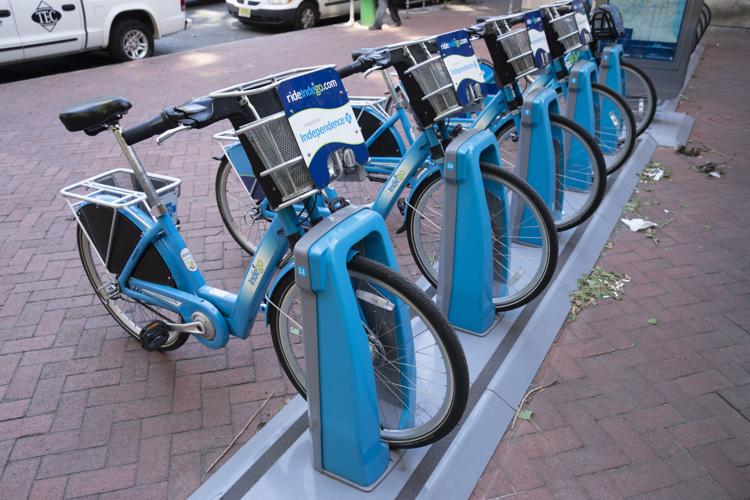 The council unanimously signed off on an ordinance revision that would pave the way for a bike share program to operate in Waco. The move would allow a vendor with proper authorization to construct bike racks on city property where people could pick up and drop off bikes for short-term use.
The PID board in April encouraged the city to explore the idea, and City Manager Wiley Stem III has said he hopes a vendor will be named by late fall. The city is expected to use a hybrid between docked and "dockless" models offered by bike share vendors. At least three vendors have already been in talks with the city.
The council will vote on the ordinance once more to formally approve it.
Tourism update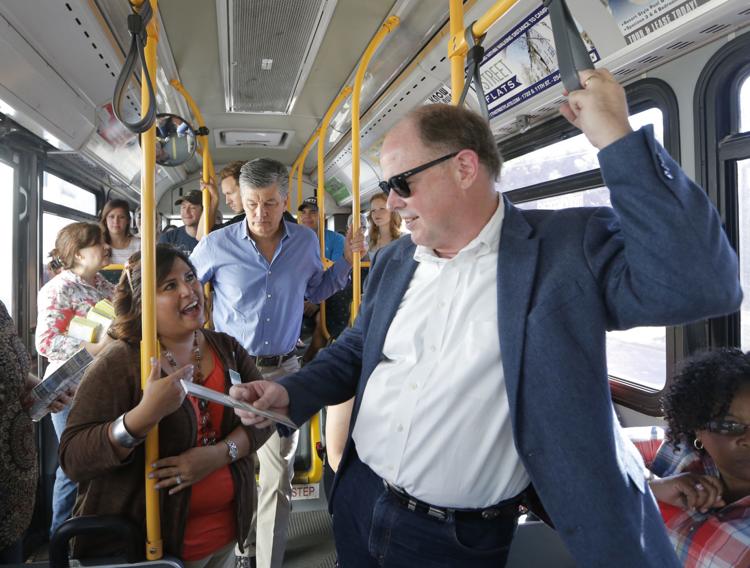 Waco is expected to draw more than 2.6 million visitors in 2018, said Carla Pendergraft, director of marketing for the Waco Convention and Visitors Bureau. Waco attracted more than 2.5 million tourists in 2017 and more than 2 million in 2016.
Visitor numbers for 2016 more than doubled from the 789,140 visitors in 2015, which in turn was up from 606,000 in 2014 and 564,000 in 2013.
"Fixer Upper" stars Chip and Joanna Gaines opened their Magnolia Market at the Silos in the fall of 2015.
The Silo District Trolley has seen 170,000 riders annually, Pendergraft said. The LaSalle-Circle Shuttle has not been operating a full year but has seen 1,300 to 1,600 weekly riders, she said.
Development has caused travel sites including TripAdvisor to boost Waco's tourism profile, and businesses have also taken on a tourist-minded approach to their plans, Pendergraft said.
"It's a wonderful time to be here, and I appreciate the work y'all are doing," District 3 Councilman John Kinnaird said. "And we're going to continue as a friendly, welcoming community to continue to grow and do even better going forward."
'Quiet zone' progress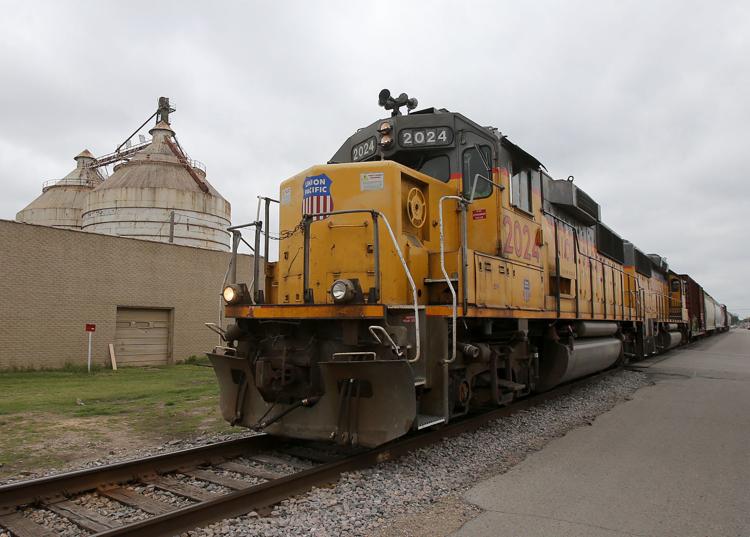 The council approved $100,000 for a project to establish a "quiet zone" downtown, which would require trains passing through not to use their horns under normal circumstances. The TIF board in April approved a $450,000 feasibility study for the project, which is expected to cost more than $1.3 million.
The quiet zone would require improved signage, striping, crossing gates, widened railroad crossings and improved crosswalks. New barriers would prevent cars from driving through or around the gates, city traffic engineer Eric Gallt said. A construction agreement is expected to be reached this fall, and the construction will take six to 12 months. December 2019 remains the targeted implementation date.
The zone would stretch from Peach Street to 13th Street, Gallt said. Trains would still have to sound their horns if there are people, animals, a car or construction work on or near the track.
The $100,000 approved on Tuesday will allow the city to execute an agreement with Union Pacific Railroad.
"This is not just a quality-of-life improvement, but also an economic development initiative," Gallt said. "We hear, several times a month, inquiries from developers wondering where the status of the quiet zone is. We know there's some interest where this is and where it's going in regards to future development."