Residents got a sneak preview of the coming attractions for the former 25th Street Theatre on Wednesday.
City officials unveiled plans for 25th Street Station, which will replace the bygone movie house with a newly built Fire Station No. 6, fire department administration offices and community space. Dozens attended the public meeting at Provident Heights Elementary School, about two blocks from where the old theater still stands, its days numbered.
"I was really excited to see it. I think it is going to be awesome in the way it is going to look and it will really pop out," Veronica Orta said after building renderings were unveiled. "My entire family has run and owned Vallejo's Auto Sales & Used Tires practically all our lives and we have memories of the community kids walking down by the building. Seeing the changes is going to be great."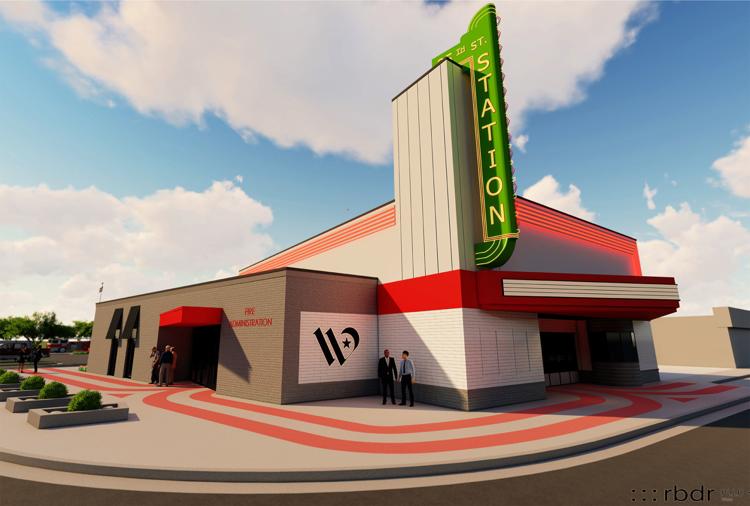 The crowd broke out with applause as city officials showed the designs publicly for the first time.
"We are extremely proud of the effort that has been put into this project and the small part that the Waco Fire Department has played in it," Waco Fire Chief Bobby Tatum said. "Our goal is to provide the highest level of service to our community and by moving here, we will improve our response times to North and South Waco."
The movie house opened in 1945 with 780 seats and featured air conditioning, a wide screen and murals inside. It closed in 1982 after multiscreen theaters moved into Waco and later became a nightclub for several years.
The building permanently closed in the early 1990s. It fell into disrepair, and the city tagged it as unsafe for occupancy in 2001. Ownership disputes proved a barrier to redevelopment until the city bought the property last year for $88,000.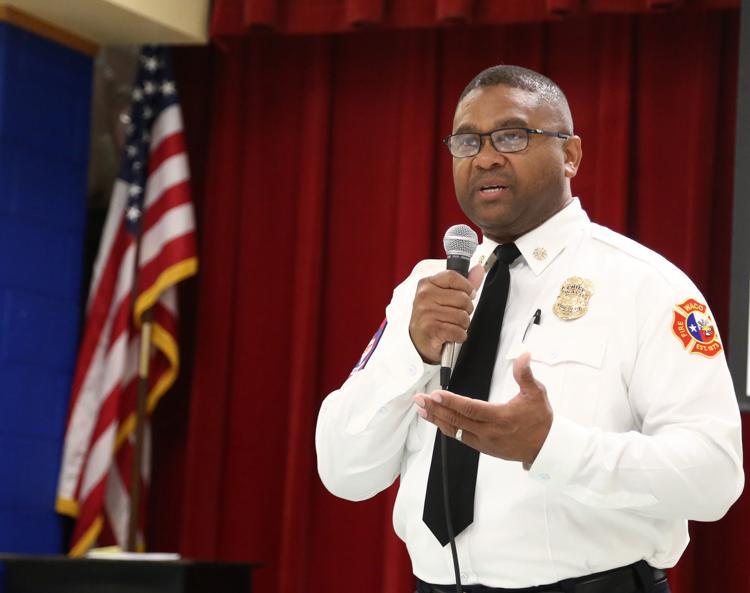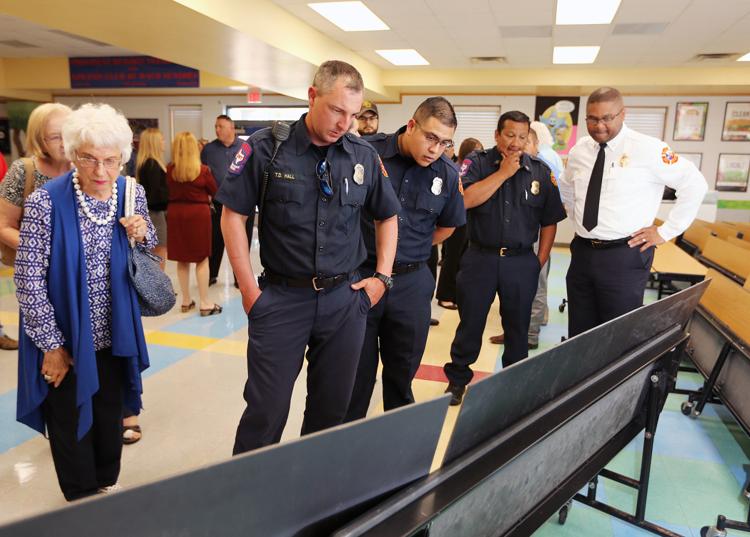 Officials initially said they hoped to preserve at least part of the original structure but later said inspections revealed its condition likely would make that unfeasible.
"I think the theater is iconic in this neighborhood. It has been here since I was a child and it is a recognized element in this neighborhood," said Keith Bailey with architectural firm RBDR, who designed the conceptual drawings. "To recreate that same feel, that same aesthetic that people will have when their children grow up and have the same experience was important to this."
Bailey and his partner, Bernadette Hookham, discussed the plans to demolish the old theater to make way for administration offices, modeled after the 74-year-old building. Engine bays and sleeping quarters for firefighters will be housed closer to 26th Street and Grim Avenue, in a separate building on the property. Firetruck access would be on Grim Avenue.
"This is going to be different from the older station that was built in 1940 that is much smaller," Tatum said. "It really has outlived its usefulness. This new station will be designed for the expansion of the city so we can continue to grow with it."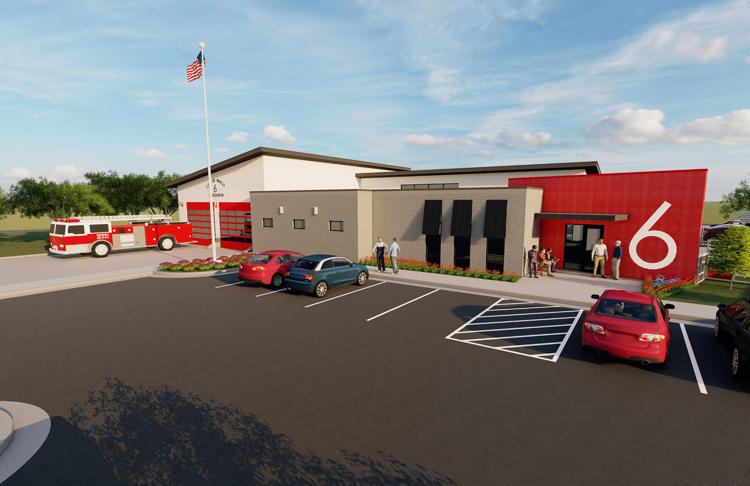 One firetruck would be stationed there initially, but the building would have two engine bays, leaving room to add another if needed to meet demands of a growing city.
"Administration building will be right at the intersection of 25th Street and Grim (Avenue), like where the old theater was positioned," Tatum said. "Right next door will be Station No. 6."
Waco fire Capt. Ben Samarripa and other members of Fire Station No. 6 also saw the plans for their new home base for the first time Wednesday. Samarripa, who has been with the department 23 years and at Station No. 6 about five years, said crews were pleased to see the plans.
"We've been asking every week for updates on the station and things we've heard, but now it is starting to come to life for us," he said. "Now we have a visualization for how it's going to be for living, working, responding out of the station."
With a crane and a cutting torch, crews removed the 25th Street Theatre sign Thursday morning in one piece from its longtime North Waco perch.…
Workers removed the theater's familiar sign last month, and Bailey told guests Wednesday that officials are still in the process of determining whether it can be saved and included in the new facilities.
If the original cannot be restored, a replica likely will be made, Bailey said. Plans for the interior include elements to recreate the theater's art deco feel.
City spokesman Larry Holze said city officials will take feedback provided during the meeting and work on more details before a final design is completed.
---