As work steps up on a $340 million project to rebuild Interstate 35 through Waco, city of Waco and state transportation officials say they may be getting closer to solving the potential flood issues that came to light last year at 11th Street and Waco Creek.
The Texas Department of Transportation has redesigned the drainage system to incorporate additional culverts to carry more floodwater under I-35, based on a new model suggesting that the area might be more susceptible than previously calculated to a so-called 50-year flood on Waco Creek.
Crews are preparing to tear down the 11th Street overpass near where they will later install the culverts at a cost of nearly $1 million. Meanwhile, TxDOT and city engineers have come to a consensus on the flood risk models and are working to find solutions, possibly including more culverts between 11th Street and Fifth Street.
Both sides say they are trying to avoid the extreme solution of digging a new diversion tunnel parallel to the existing one that carries most of Waco Creek to the Brazos River along Webster and Clay avenues. City officials say they haven't completely ruled out the construction of such a project, though it could cost some $20 million and disrupt the burgeoning tourism scene in downtown Waco.
"That is not our preferred solution, but I wouldn't say anything has come off the table," Mayor Kyle Deaver said.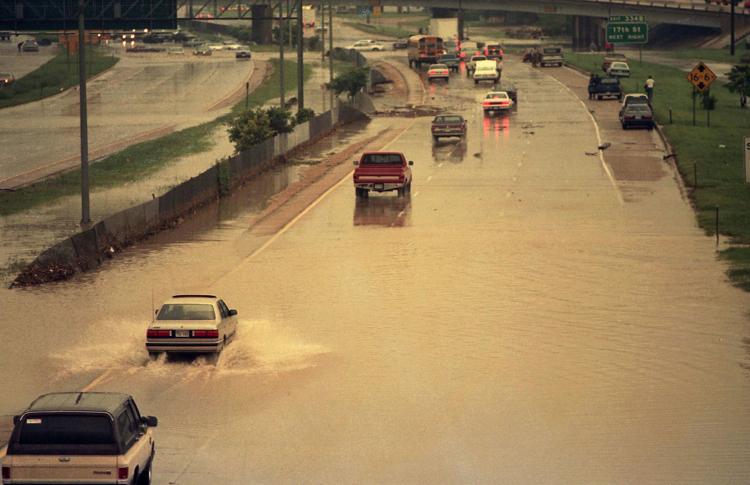 City officials said they're still concerned that an extreme flood such as the one that ravaged the Waco Creek area in 1989, could overwhelm the new culverts and flood neighborhoods and businesses flanking I-35.
The issue arose last year when Walker Partners, an engineering firm the city hired to do stormwater planning, modeled flood risks along Waco Creek. The models showed that the I-35/11th Street area is more vulnerable than previously believed to a 50-year flood — one that would be expected in an intense rainfall event that has a 1 in 50 chance of occurring in a given year.
TxDOT responded by redesigning the main I-35 lanes around 11th Street, raising them 3 to 4 feet to ensure that they never go underwater.
TxDOT District Engineer Stan Swiatek said while TxDOT performed its own hydrology models, Walker used a more modern model that showed flooding could be worsened by the raised roadway, something TxDOT's modeling did not reveal.
"The degree of separation of what we were seeing versus what they were seeing started getting more evident, more serious," Swiatek said.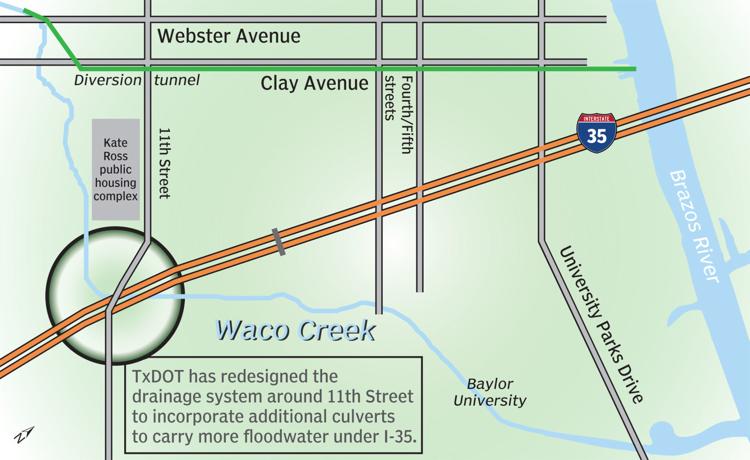 The engineers have been in contact since April 2018 and have been working together to find a satisfactory solution for the last few months. Recently, the group reached consensus on the storm water modeling, using Walker's system with some tweaks from TxDOT. Different modeled scenarios can take several hours to run.
"That now allows them to model different potential solutions," Deaver said. "So, we're waiting to hear what the modeling looks like, and we haven't seen that yet."
Meanwhile, TxDOT and city officials have disagreed about whose responsibility it was to mitigate the newly calculated flood risk. Based on the Walker Partners report, city leaders at a Metropolitan Planning Organization meeting in February argued that the raised mainlanes could act as a dam and increase flood risks for businesses along I-35. They agreed to hold out on releasing more funds to the I-35 project until those concerns were addressed.
TxDOT officials say that with the new culverts they are meeting their duty to ensure that that Waco Creek will flow unimpeded under Interstate 35. But city officials remain concerned that if the culverts are overwhelmed, it could flood the Kate Ross public housing complex on one side of Interstate 35 or Baylor University on the other side.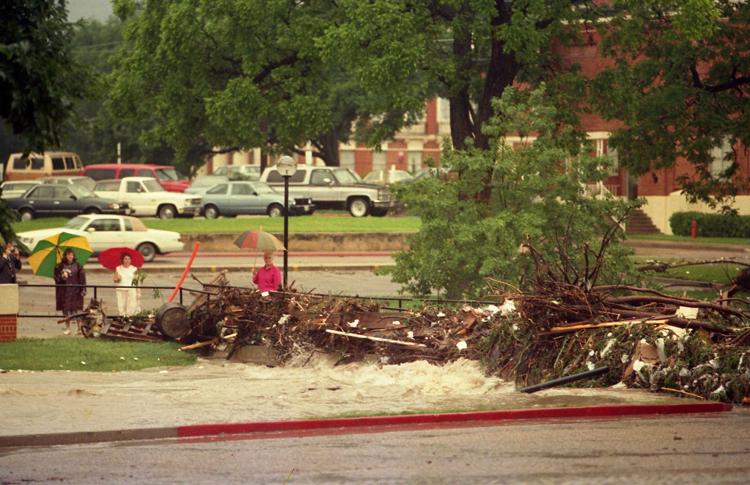 Whether it's a new downtown drainage diversion tunnel or another less intrusive solution, Deaver said he thinks there's an argument to be made for TxDOT partnering with the city for a solution outside of TxDOT's right-of-way.
"We feel like TxDOT's got a responsibility here to find a solution before they build the interstate without taking care of it," Deaver said. "Obviously, the Webster diversion tunnel could be done without interfering with the TxDOT project, but our preference is to find a solution within the TxDOT right-of-way."
Swiatek said TxDOT is continuing to negotiate with the city but wouldn't help fund a downtown drainage tunnel.
"Digging up a city street and putting in a culvert, that's more expensive," Swiatek said. "That's an off-system improvement. It would stop it (the floodwater), but we can't spend transportation dollars on a flood mitigation project. I can't participate in the cost of that."
Our interview addresses questions the public and press have had about the project, including studies suggesting planned elevation of the interstate might aggravate flooding, the imminent removal of the popular Eighth Street pedestrian bridge and other topics.
A 1989 flood that submerged apartments and swept vehicles down Waco Creek would pale in comp…
Local leaders are continuing to hold out on contributing another $8 million toward the Inter…