Piece by piece, the city of Waco is working to improve bicycle infrastructure, and with that effort, assistant city traffic engineer Christine Miller decided to join a local group for a ride across town.
Years had passed since Miller found herself on a bicycle, but she knew she wanted to join Critical Mass Waco for its monthly ride.
"I was impressed that I could do it," Miller said about the ride across town.
With May being National Bike Month, Miller and city planning director Clint Peters decided to join the monthly ride.
"She's a big part of the process of getting the new bike lanes and bike routes and everything," Waco Bicycle Club President Trent Dougherty said of Miller.
The city recently applied for recognition as a Bicycle Friendly Community through the League of American Bicyclists. As part of the application process, city leaders will get feedback on how to improve.
Everyone, however, can help by building and promoting bike culture in Waco, wrote Chelsea Phlegar, Waco Metropolitan Planning Organization senior planner, in a city document.
Once Stuart Smith retired, his time on a bicycle increased. Smith now rides 6,000 to 8,000 miles a year on his bike, he said.
"I like the exercise aspect of it, but often it's just as quick to jump on your bicycle and go someplace if you're not going too far," Smith said. "And it's just a more peaceful way to get places."
Miller said she was pleasantly surprised how easy the downtown residential roads were to travel by bicycle. She said she encountered a little frustration when the group wanted to cross Franklin Avenue. The farther they got from the downtown area, the more difficulty she found, she said.
Miller said she plans to continue to ride but will probably stick to the riverwalk and Cottonbelt Trail until she gets more comfortable. McLennan County has 24 miles of bicycle infrastructure, which includes bike lanes, signed bike routes, and off-street multi-use paths, according to the city's website.
Upcoming projects will offer more bicycle and pedestrian connectivity along Ritchie Road and in the vicinity of Midway High School, according to city plans.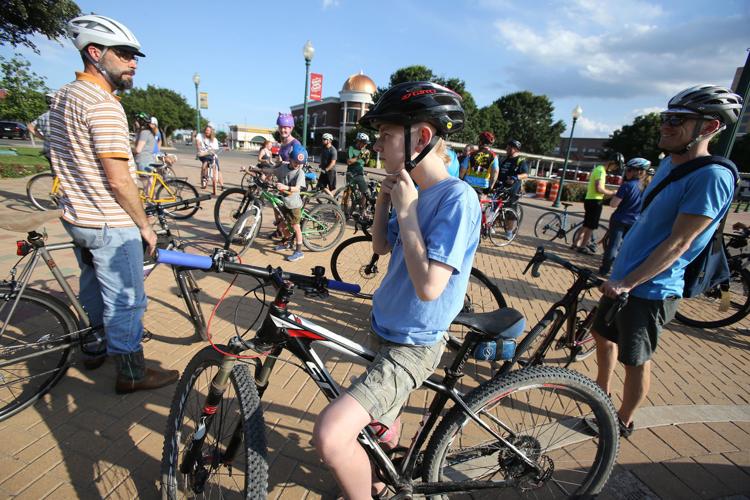 Work is expected to start next year on bike lanes and shared lanes with pavement markings starting at University Parks Drive, heading across the Washington Avenue Bridge and along Elm Avenue to Forrest Street. Another project expected to start this year will add a signed bike route along the 11th and 12th street corridor from Columbus Avenue in downtown to Gurley Lane in South Waco. It will also add sidewalks along Gurley Lane.
And in April, the Waco City Council showed support for a potential bike share pilot program that would allow private companies to offer short-term bike rentals through a smartphone app.
At least three firms have approached the city about offering the service here, the Tribune-Herald reported in April. Some would use public racks and generally require some form of public investment or incentive. Others would use a "dockless" system and not require any public subsidy.
Critical Mass Waco is part of a worldwide movement with no stated goal other than to meet once a month for a group ride on city streets.
"It's a really fun group, not really for any purpose other than having fun on bikes and getting to know each other and letting other road users know cyclists have a legitimate place on the road as well," Critical Mass Waco organizer Eric Martin said.
Annabelle Dougherty, 17, said she mostly rides through Cameron Park since it is closer to where she lives.
"It's kind of like a social event," she said of Critical Mass. "It's kind of like a big bike party. I've been riding ever since I was smaller than my brothers and it's kind of just a thing we all do. We don't often ride in town. So it's safer environment riding in a group to try and go through town and have a little fun."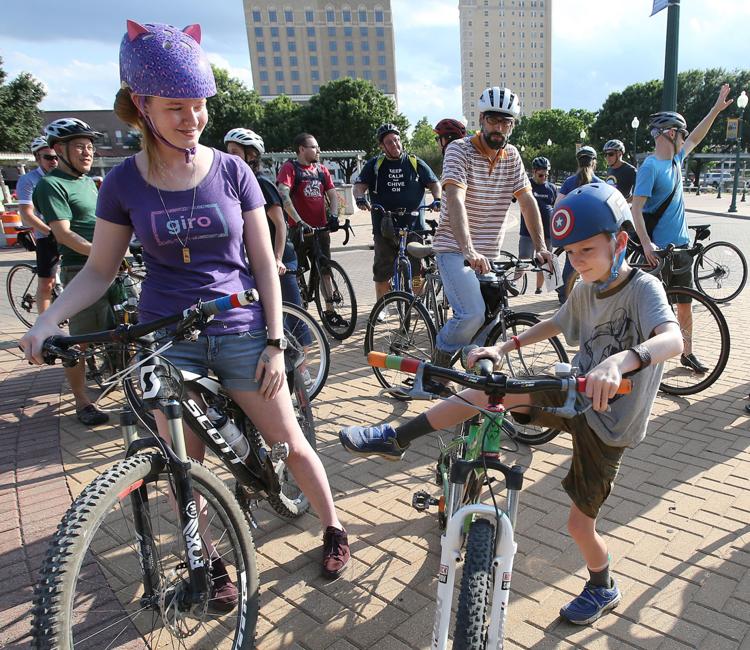 Martin said city leaders are working hard to make the community more bicycle friendly.
"It's great that they are showing the commitment to making Waco a better place to ride bikes," Martin said.