After months of deliberating the pros and cons of allowing rented electric scooters and bicycles to whiz around town, the Waco City Council amended an ordinance Tuesday that will pave the way for the rental operations.
Although city council members expressed safety concerns during an afternoon council work session, they voted unanimously on first reading for the amendment providing for "a shared mobility device" program to be established.
The council is expected to approve a one-year contract with Gotcha Bikes in coming weeks to place 50 electric-assist bikes and 50 electric scooters for rent in the city. The company and city will have the option to renew the deal for another year.
Council members John Kinnaird and Alice Rodriguez questioned the operating standards for the vehicles and asked about who could rent the scooters or bikes, possible speed limits, if helmets would be required and about liability issues to riders and pedestrians.
The type of electric scooters and bicycles already buzzing around the streets of downtown Dallas, Austin and San Antonio will arrive in June i…
Chelsea Phlegar, a senior planner with the Waco Metropolitan Planning Organization, said the ordinance allows the city to enter an agreement with a company and that basic logistical issues, including safety concerns, would be hammered out when a company is selected.
The council's decision to welcome the scooters and bike rentals comes after a scooter company, Bird Rides, dropped scooters without notice or approval in downtown and the Baylor University area last year in violation of a city ordinance forbidding businesses to operate on public property. City officials quickly shut down the unauthorized invasion and continued studying the issue.
During a public hearing on the issue Tuesday evening, Waco attorney Will Conrad, who is blind, expressed concern about scooters and bikes being left on sidewalks and other public areas, blocking access and creating safety hazards.
Conrad said he favors growth and the new amenities it brings, adding he is not necessarily against the scooter and bike deal. However, he said he and his wife attended a football game in Austin and had to walk in the street because bikes and scooters were left on sidewalks and walkways across the city.
He requested the council to strictly enforce its requirements for the company about where the scooters can be left and asked that a hotline be established so people can complain about violations.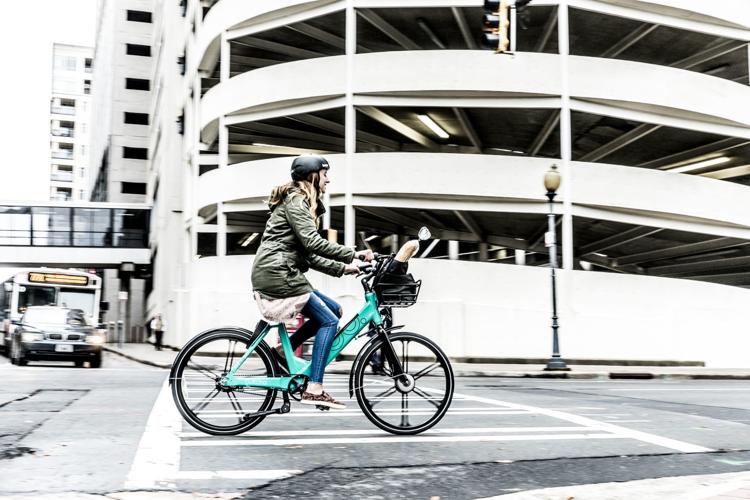 A group studying the bike-share program comprised of city staffers, representatives of the downtown Public Improvement District and members of the local biking community concluded in April that a hybrid model of docked and "dockless" models would be best suited for Waco. Public bike racks, ground-level docks and "geofencing," which uses GPS for virtual perimeters, would hold the bikes.
The group is proposing that about a dozen parking areas be placed within a 2-square-mile area throughout downtown, along the Brazos River and in a sliver of East Waco.
Users must download the Gotcha Bikes smartphone app and pay a fee to rent the bikes or scooters. The company, which will collect those fees, operates in more than 50 cities and universities.
The devices may be used anywhere in city limits but may only be parked in the downtown zone where the hubs will be placed. Violators of the policy will be notified, city officials have said.
Other business
In other business, the council:
Passed on first reading an ordinance amendment to prohibit fishing from bridges or elevated walkways on Lake Brazos
Created a "2020 Census Complete County Committee" as a special advisory group to help publicize the importance of the upcoming census
Awarded a contract not to exceed $199,710 to Mazanec Construction Co. to install fitness equipment at Bell's Hill Park, Brooklyn Park, Council Acres Park, Cotton Palace Park, North Waco Park and Oakwood Park
Authorized $132,000 for a study by the engineering firm HDR for the growing China Spring area in anticipation of a possible new wastewater treatment plant.
A local group spreading the word about Census 2020 will focus its efforts on three groups th…
City of Waco officials are considering a new wastewater treatment plant in the China Spring …