Warden is 6 years old, sports prison tattoos and doesn't have much to say, but he aced his interview for a city parks job.
The newest patrol horse at Cameron Park has been hitting the trails this summer alongside his companion, Pete, keeping the peace and winning the affection of children.
Warden, a sorrel gelding, was brought on last year after the retirement of longtime mounted ranger Lanny French and his trusted steed Chico in 2017. Park rangers and the city took about a year searching for Chico's replacement before selecting Warden, park ranger supervisor Kim Jennings said.
"Much like finding a good employee, finding a suitable horse for this job is not an easy task," she said. "We did a lot of work and we looked at quite a few horses for about a year until we found a perfect one."
She said he had the right qualities for a park horse: intelligent, inquisitive and comfortable around crowds.
"He's a very reasonable horse," said Jennings, who rides Warden. "He's more interested in investigating something than being spooked by it."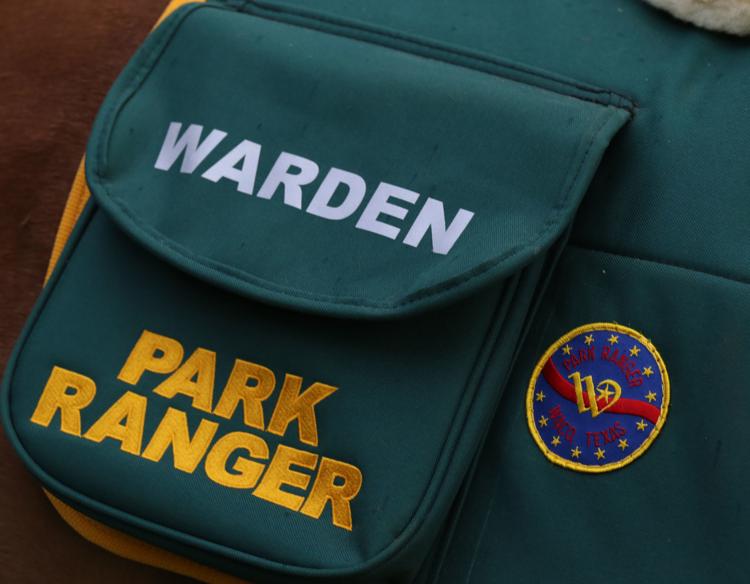 The city parks department has maintained horse patrols since 1985 in an effort to bring order and a feeling of safety to sprawling Cameron Park.
"They are definitely the jewel of Cameron Park," park ranger lead Justin Sheppard said standing next to mounted patrol horses Pete, a 10-year-old Paint horse, and Warden. "I think people know the horses more than us."
The city purchased Warden for $3,850 to fill the role that Chico played after 15 years of service to the city on horse patrol. Although much of Warden's back story is not known by park rangers, markings on his body lead Jennings to believe he formerly worked at a Texas prison in agricultural programs for inmates.
"He has a star on his front, left shoulder with a 2 above it, and he has a 31 on his haunches and a SW by his tail," Jennings said. "He has three areas that we call his prison tattoos, but I don't know his full story. I think one represents the year they were born and another one might be the stallion they are out of.
"Anytime you see a star on a horse's left shoulder, I am told that is how you decipher that the horse has come out of the Texas prison system."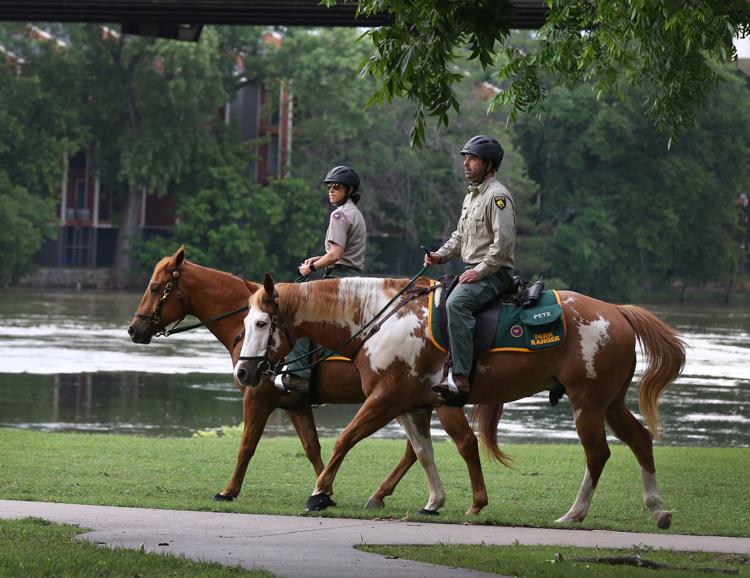 Sheppard and Jennings have been taking the mounted patrol horses on strolls around Cameron Park and along the pedestrian bridge in the last year. Justice Bell, 7, and her sister Azariyah Kerwin, 11, spotted the horses during their walk with their mother last week.
"I like the one that went to prison," Justice said after meeting the horses. "I like the horses, but I don't want to go fast."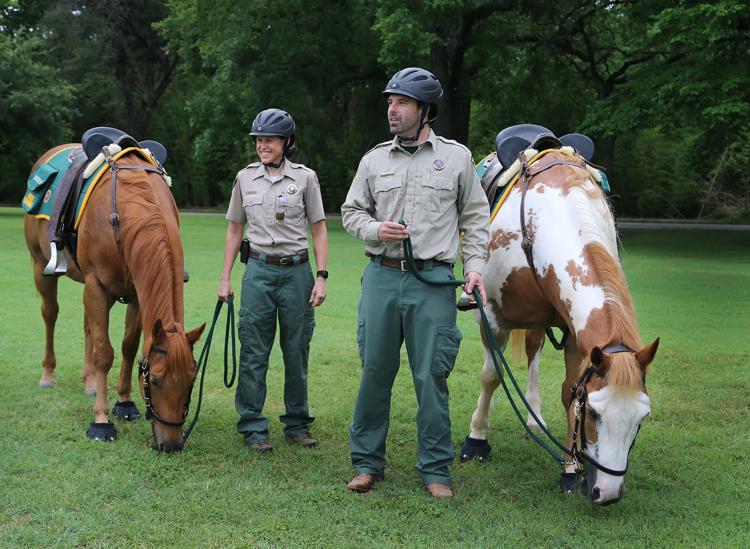 Sheppard said the most often request from park goers is always if they can ride the horses, he said. Although children and others are not allowed to ride the animals, Sheppard said interacting with Waco guests and locals is the highlight of the job.
"A lot of times, park rangers are in trucks, bicycles, boats or several other types of transportation, but this is quite an ice breaker and gives people a way to initiate conversation," Sheppard said. "We give a lot of people directions and recommendations of other things to do in Waco and I think the horses give a way to get a connection with people in our city."