Relaxing in the Waco Regional Airport terminal, Ohio residents Robert and Madison Speelman reflected on their first visit to the city. Magnolia Market at the Silos was fun. They liked the river, the weather and the Suspension Bridge.
Their flight to Waco from Dallas also represented an ice-breaker, their first on American Eagle, the only commercial airline serving the market. They would take Eagle back to Dallas-Fort Worth International Airport for a connecting flight to Columbus, Ohio, after their weekend getaway.
The scene is playing out more often at Waco's municipal airport. Eagle reported nearly 870 more enplanements in April than in the same month last year. Its corporate cousin, American Airlines, has been so impressed by Eagle's friendly reception locally it added two daily flights to the schedule, meaning travelers now have six shots at broadening their horizon.
Trey Green, who works at Antioch Community Church in Waco, said he flies Eagle every two to three months as lead-ins to trips nationally and abroad.
"Most flights are full," he said. "All are 80 percent full at least."
Green, 47, said he sometimes drives to Dallas-Fort Worth International Airport, but taking Eagle remains his first choice. He appreciates the free parking and the shorter lines going through security checks. Occasionally, he can find less expensive packages that originate in Waco, he said.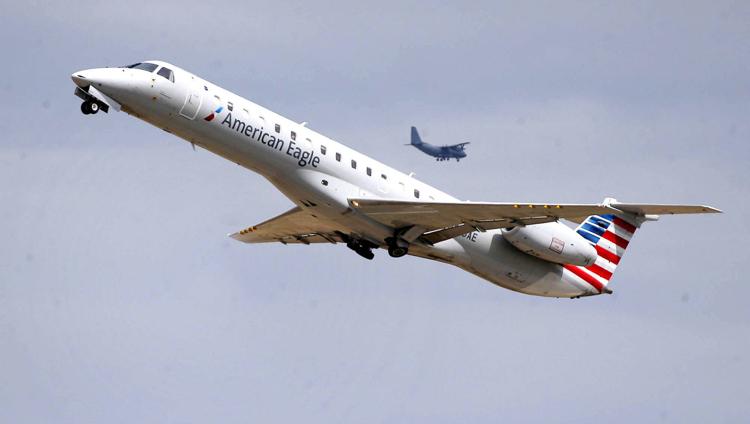 American Airlines spokeswoman Nichelle Tait said via email that the company had increased daily flight frequency out of Waco because of the route's stellar performance. She said the D-FW circuit overall is performing well, and additional summer flights reflect that success.
American Airlines announced earlier this year it would be expanding at its most profitable airport, opening 15 new gates at D-FW by early June. The move was made to accommodate 100 additional daily flights on American Eagle over the summer, up from 800 a year earlier. American also announced it would be adding 23 new destinations and increasing flights to existing ones.
Company President Robert Isom told The Associated Press that D-FW would account for most of American's growth this year and that early bookings and revenue for the new flights are higher than American's systemwide average.
Waco Regional Airport Director Joel Martinez said Eagle was still making four daily flights from Waco in October and November. The airline examines occupancy rates every six months with an eye toward adjustments, Martinez said.
"They have several databases they pour stuff into," he said.
The airport recorded 5,873 enplanements in April, a nearly 27 percent increase from the 4,633 in April last year, Martinez said. The airport's ennplanement numbers include charters and general aviation traffic in addition to the commercial American Eagle flights.
"We have a diverse group of folks in and out of here, international travelers judging by the conversations I pick up when I'm in the terminal," Martinez said. "We do get a lot of Magnolia-related and Baylor University-related traffic. We do our best to inquire, say, 'What brings you to Waco?' We see a lot of surfboards being carried by those wanting to visit our surf park," BSR.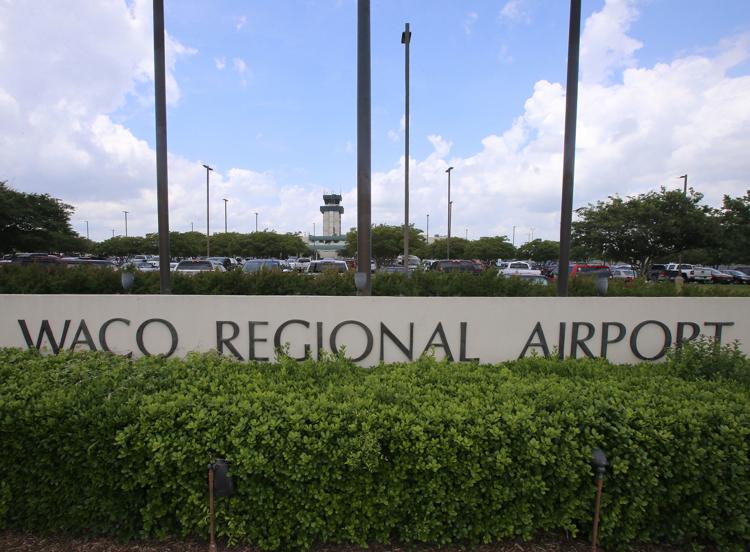 Enplanement increases can be associated with other benefits to the area economy, including revenue for hotels, bars, restaurants and other attractions. They also directly benefit the airport through per-passenger fees levied by the Federal Aviation Administration, which funds airport improvement projects.
"Every passenger not involved in a private corporate flight pays a $4.50-per-person facility charge," Martinez said. "This includes airline passengers."
The Waco airport collected $60,401 in FAA fee-related revenue during the first three months of this year, compared with $57,196 during the first quarter of 2018, Martinez said.
Passenger loads in April should provide another boost to airport coffers, he said. FAA allocations can fund runway and terminal upgrades, and last year, an FAA grant bought the airport a new firetruck priced at more than $800,000.
Waco's smallest, least busy fire station is getting a new firetruck costing $820,000, and it…
A total of $2.63 million from the FAA was designated for the truck, reconstruction of a taxiway and apron and to buy almost 40 acres of land near the north end of the runway as a shield against encroaching residential development in the China Spring area, Martinez said at the time.
Not only is Eagle adding flights out of Waco, it is scattering departures throughout the day to better accommodate travelers, Martinez said. On weekdays, Eagle flights depart at 5:15 a.m., 8:30 a.m., 10:41 a.m., 1:45 p.m., 4:50 p.m. and 6:35 p.m.
Flights into Waco Regional now have similar intervals.
Allen Samuels House of Travel executive Bambi Eskew said she likes what she is hearing about changes at Waco Regional. Eskew books trips and travels personally and has heard concerns from local travelers about weather-related flight delays and cancellations or being stuck cooling their heels at Dallas-Fort Worth International Airport for hours or overnight.
Those are the hazards when smaller commuter planes are the backbone of a schedule in which flights are few and far between, she said. Eagle uses 44-passenger Embraer ERJ-140 aircraft on its service between Waco and D-FW.
More flights mean more options and fewer risks of being stranded. Convenience and reliability are of paramount importance to business travelers, who want to get to their destination, get their work done and make same-day arrangements to get back to their corporate home, Eskew said.
Martinez said he continues to take steps to improve the travel experience.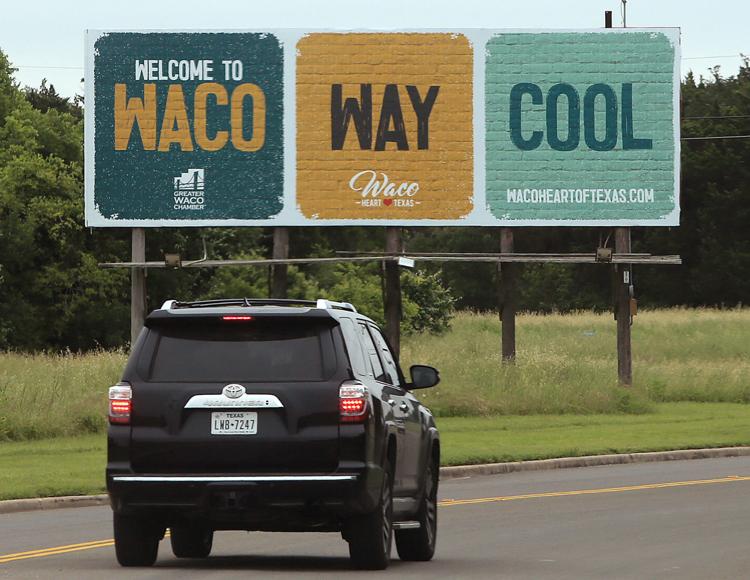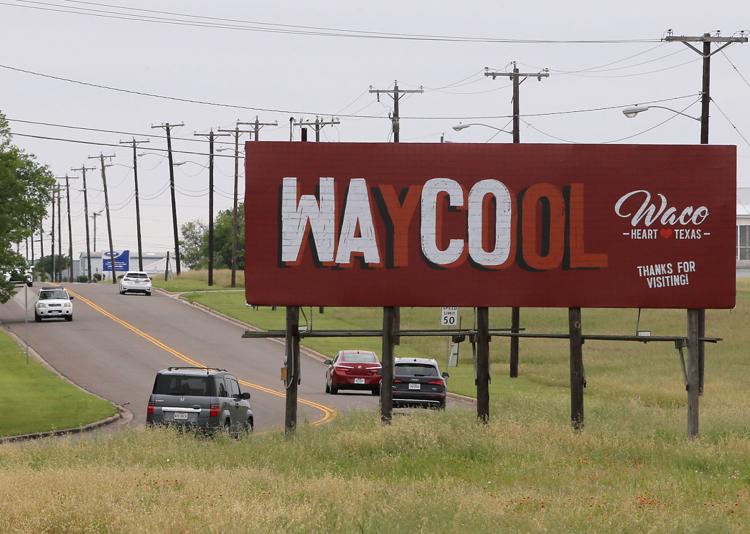 He, the airport advisory board and the city of Waco's convention and marketing departments are looking into launching an advertising campaign inside the Waco Regional terminal, one that makes the most of Waco's surging popularity as a tourist destination, attracting more than 2.5 million visitors a year. He said Todd Bertka, new director of the Waco Convention Center and Waco Convention and Visitors Bureau, is involved, as is convention marketing director Carla Pendergraft, and others in the departments.
Pendegraft said it is too early to comment on specifics but that she is excited about the potential of a new campaign.
"We want advertising that best reflects opportunities available locally for those wanting to know what Waco has to offer," Martinez said. "There are things here now that, frankly, no one visiting Waco would ever use."
He said he believes a new city-directed program that brings in a broader base of businesses advertising in the airport could increase revenue from the current $80,000 to $140,000 annually.
As the new director of the Waco Convention Center and the Waco Convention and Visitors Burea…