City leaders are considering how best to regulate the use of repurposed shipping containers, which have become more widely accepted around the world as commercial and residential spaces.
A container-based, mixed-use venue for shopping and dining now underway in downtown Waco has not encountered any major planning, zoning or code enforcement obstacles, backers say. But growing interest in containers has city officials studying the implications for city planning and code enforcement.
While discussing it this week, city council members faced a familiar quandary: How should city rules be adapted, if at all, to handle a potentially valuable trend without compromising the integrity and history of neighborhoods?
Instead of banning the containers outright or creating a special permitting process that would invite the public to weigh in on applications, it appears the city will update its compatibility standards to provide direction for potential developers and for code enforcement officials.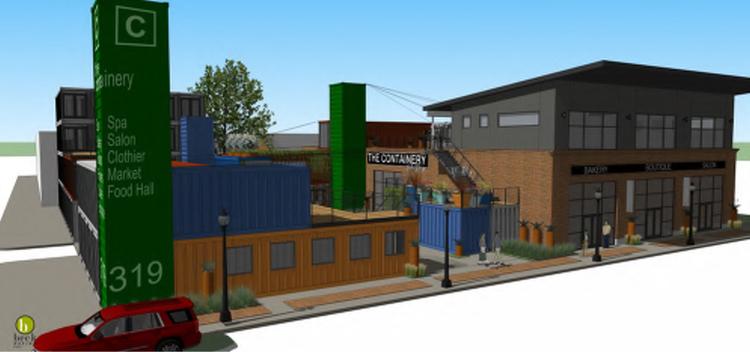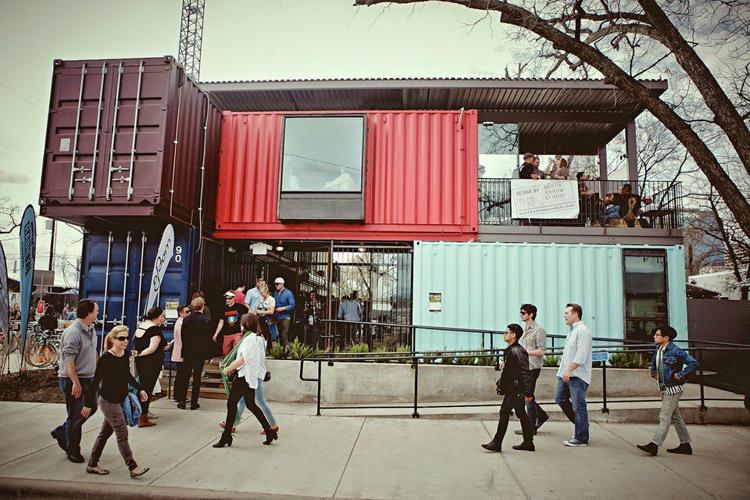 District 4 Councilman Dillon Meek requested city officials investigate the issue after constituents told him they were unhappy with a residential development along Colcord Avenue that, so far, consists of one green shipping container.
The project has also given the code enforcement office a headache or two.
"Not only was the property owner not really familiar with what he needed to do, but quite honestly, staff wasn't either because this is typically not what we see," said Randy Childers, a chief building official who oversees inspections and demolitions permits. "That's a challenge. But it's obviously one that can be remedied."
Over the past 20 years or so, shipping containers have become more popular due to their mass availability, low cost, high durability, mobility options, spatial efficiency and environmental benefits, city planning director Clint Peters told the council this week. The United States has a surplus of shipping containers because it is expensive to send them back to the countries that first sent them full of goods.
In Waco, local coffeehouse Common Grounds uses one as a food truck, and a Walmart uses them for storage. The development known as The Containery, a $4 million investment at 319 S. Fourth St., is made entirely of containers and will host boutiques, a chocolate shop, lodging and patio dining.
Waco real estate agent Gregg Glime said the project should be completed in mid-spring. Construction crews began stacking containers and installed a vertical one this week.
Glime said compliance with the energy code had to be addressed during the process, but there was nothing atypical in the code and zoning fulfillments from other downtown developments. It wasn't so easy at first.
"Initially, we were getting kickback from anything from, where the containers are coming from, what they had in them, what color they were going to be, you name it," Glime said. "… It's just uncharted waters going into a different type of construction use like this."
And Doreen Ravenscroft, the founder of Waco Cultural Arts, is planning a nonprofit venture on Elm Avenue known as ArtPlace, that will be made entirely of shipping containers. That project is in the final planning stages.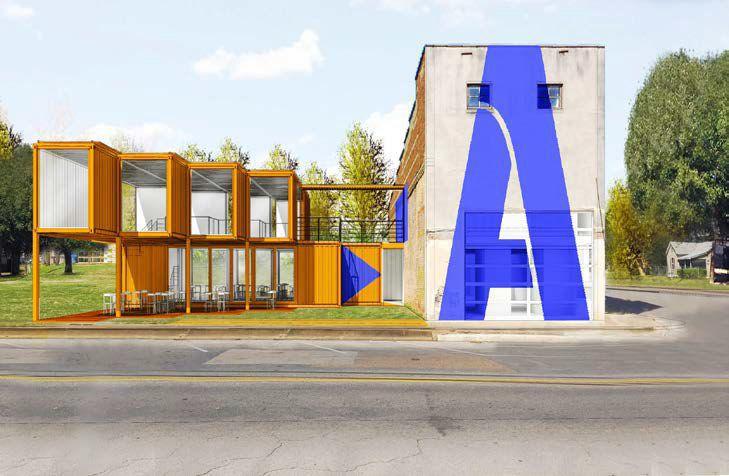 Megan Henderson, executive director of the city-aligned nonprofit City Center Waco, said "cargotecture" is an ideal concept for mixed-use development, and it also meets the desires of the many tourists in Waco who "go exploring."
"I think obviously there's a mix of practicality and novelty," she said. "And good downtown folks know that novelty is not to be dismissed, in terms of the value that it creates, because sometimes interesting architectural features of whatever kind are what first draws people into a development."
Currently, the city does not have regulations specifically targeting shipping containers, but they are subject to more general standards. For example, a container used for backyard storage in a residential zoning district can't take up more than 30 percent of the rear yard.
The city's official site development ordinance states that for new structures, "materials should be selected for suitability to the type of buildings and style in which they are used, and for harmony with adjoining buildings."
But city planners acknowledged that compatibility in a given neighborhood can be difficult to define, and there are no standards specific to shipping containers.
Council members asked Peters to write a draft proposal of standards that would cover containers.
Mayor Kyle Deaver predicted special permitting — a process that would likely require a container operator to obtain approval from city staff, the plan commission and the council — would only prompt neighborhood opposition to most projects. He also noted that Waco has banned manufacturing homes since 1992.
"When you talk about a single box, there's not a whole ton of difference between those two things," he said.
Deaver also acknowledged Waco's affordable housing shortage and did not want to preemptively stifle a potential solution to a larger problem.
As containers grow in popularity and scope of design, leaders will prepare for a time when such developments could be far more common.
"It's trying to find the right balance of letting people have a little flexibility in design and what they want to use the property with, and honoring the character of our neighborhoods," Peters said.
Building blocks disguised as 4-ton cargo containers that can withstand hurricane-force winds…
An aging building at 319 S. Fourth St. will become a haven for restaurants, retail shops and…