The Waco City Council approved a $5.4 million contract Tuesday with the Gatesville-based construction firm TTG Utilities LP for water and wastewater infrastructure work and reconstruction of a stretch of South 26th Street.
Deteriorating pipe and exposed joints have caused problems, and rain has overwhelmed the sewer system in the project area, according to city documents. The work, expected to start in two to four weeks and take 14 months, includes construction of 6,000 feet of wastewater main and replacement of a wastewater main from the east side of Interstate 35 to Circle Road.
TTG will also reconstruct 26th Street from Clay Avenue to Bagby Avenue, add a bike lane and make improvements to traffic signals.
Money for the project comes from four bonds, for waterline improvement, sewer improvement, stormwater improvement and street improvement.
"I think the community will be very pleased to see what they're going to get with the final product along that route," capital improvement manager Jim Reed said.
The work comes after the city set aside $1.3 million to rebuild a dilapidated stretch of South 26th Street between Flint and Bagby Avenues.
Reed said the bike lane is an integral piece of extending the transportation option from downtown to North Waco.
The street is low and has had drainage problems. In May 2017, the council approved an engineering study to be performed of the area.
Incentives approved
Also Tuesday, the council formally approved public incentives for three downtown developments.
Pivovar, a Czech-inspired project at 320-324 S. Eighth St. that will include a brewery, bakery, restaurant and hotel, will get $683,291 for facade work, sidewalks, landscaping and building repairs.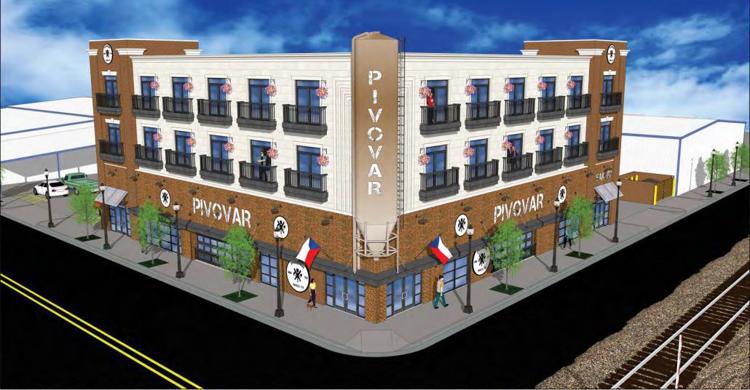 The second and third floors will feature 32 boutique hotel suites, each one at least 400 square feet and including a small kitchen. The brewery, bakery and restaurant will feature Czech-style cuisine.
The TIF grant represents almost 8 percent of the project's $8.67 million price tag, and construction is expected to start this year. The TIF Zone typically funds about 15 percent of developments it supports.
An apartment complex at the corner of Elm Avenue and Martin Luther King Jr. Boulevard will get $660,000 in TIF money for facade improvements, new sidewalk, landscaping, streetscape and repairs to Bridge Street.
The residential and retail development led by Ed Kinkeade, a federal judge, and his son, Brad Kinkeade, will stand as a three-story complex with 31 apartment units. Construction on the $3.3 million project is also expected to start this year.
The grant is worth 20.6 percent of the total project cost. The TIF Zone board has committed to 20 percent investments for development along Elm Avenue.
The council also finalized a $275,223 TIF grant for a three-pronged development along Elm Avenue called The Mammoth Culture Club, the Mammoth Culture Club patio and The Slab.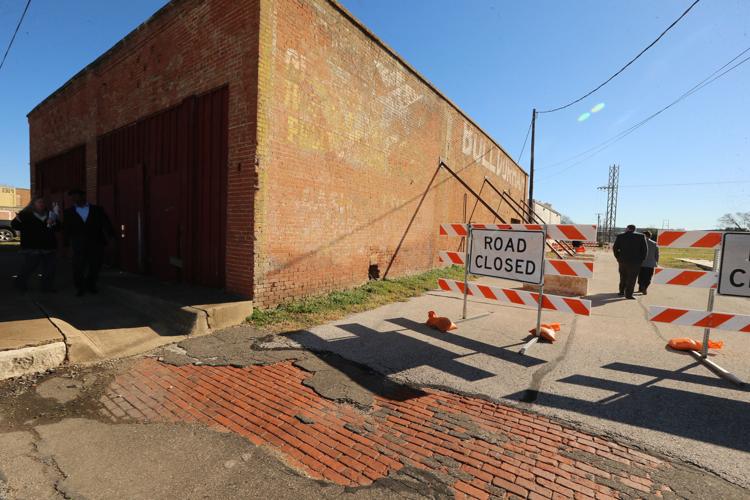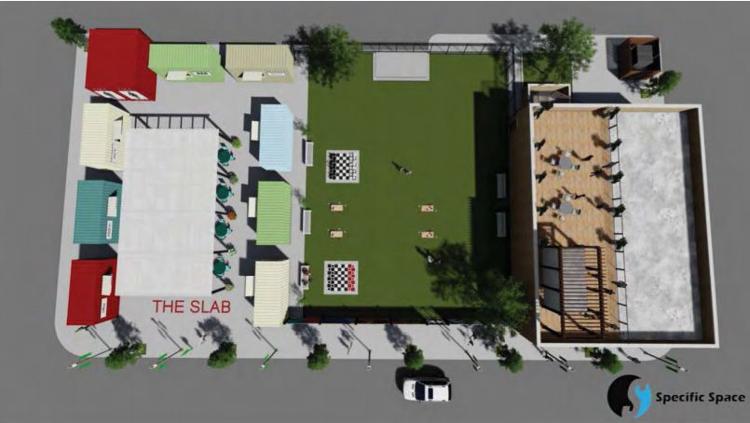 In the "Bull Durham" building, developer Austin Meek will host an indoor stage, a recording studio, a full bar, a rooftop deck and a location for Pokey O's ice cream, another business he owns.
Adjacent to that building on the 7,500-square-foot patio, an outdoor stage, beer garden-style seating and open space will host concerts and cultural events. The Slab will hold repurposed shipping containers that will sell food, beer and wine and retail.
The TIF Zone board opted not to fund a five-panel, 6-feet-tall wall that would have featured changing murals along Elm Avenue because it would have violated an overlay district regulation.
The grant equals 20 percent of the total investment, and construction will start this year.
Parks improvements
A 32-foot bridge along the Cameron Park River Trail is finally open to the public, years after a tree fell and took out an older bridge. The bridge, north of the Mouth of the Bosque, was built by the Waco Bicycle Club and city staffers.
The city put a stop to a planned installation by volunteers, had an engineering study done and hired a construction firm to install the bridge.
Improvements, mostly funded by community development block grants, to Kendrick Park are almost complete. The pavilion, playground and splash pad are open. Trail construction along the outer perimeter will be complete by the end of the month, city spokesman Larry Holze said.
A ribbon cutting denoting completion of the $543,000 project that started in April will be scheduled for next month.