Once upon a time young moms and youngsters beat a path to the corner of 26th Street and Franklin Avenue, where the YWCA offered swimming lessons and other services to women.
From there you could smell the sawdust from the nearby Cameron Mills woodworking plant and hear the rumble of trains and the shouts from the ballfields at Bell's Hill Park.
The area is steeped in history, and David Edison is hoping to make some of his own as he converts the old "Y" to lofts and offices. He is seeking city zoning permission for the project, called The Edison at Castle Heights, and has hired crews to clean out the 12,120-square-foot building.
Edison is branching out from his downtown venture at 711 Austin Ave., called The Edison. He lives at the luxury loft and commercial complex at a renovated building, which has been part of the urban living boom downtown.
"It has a waiting list through 2021," he said in an interview.
Edison said his latest project will include hardwood floors, granite countertops, stainless fixtures and possibly 16-foot ceilings. He's not yet quoting a lease rate, as calculations remain a work in progress. He said he hopes to make space available by summer.
Clint Peters, city planning director, said that area of Franklin Avenue is zoned for general commercial use, so a rezone for mixed uses would be needed, but he doubts that would be an issue.
"That is a great old building with lots of potential, but it goes unnoticed by many driving down Franklin Avenue because it is overrun with trees," said Clint Peters, city planning director. "The openings are boarded up as well."
Edison said he finds it gratifying to invest in his hometown. He and his two brothers were raised by their mother in a single-parent home in South Waco, and all graduated from Baylor University.
He began his education career in La Vega Independent School District, then taught high school classes before becoming a principal and now superintendent of Aquilla ISD.
Real estate intrigued him, and he earned extra money flipping houses, buying homes needing attention and later selling at a profit.
He said he is a longtime friend of Shane Turner, a leading downtown developer whose resume includes renovation of the Waco Hippodrome Theatre, continued development of the Union Hall food hall at Eighth Street and Franklin Avenue, the Tinsley Place Apartments and West Bay commercial center at I-35 and South 10th Street.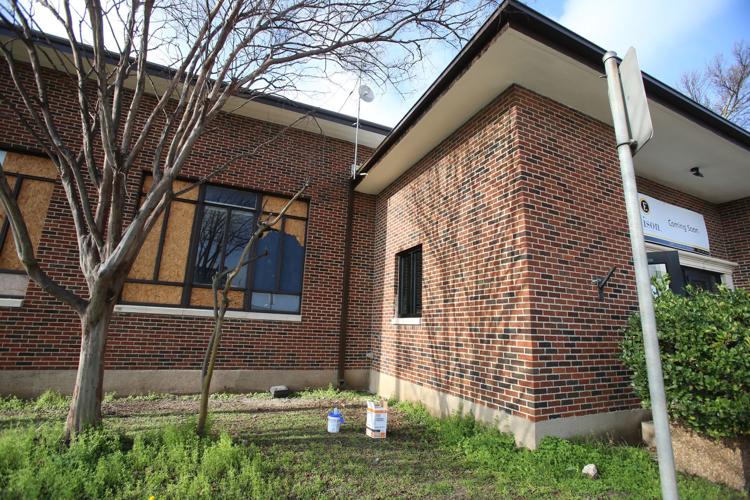 Edison said he is working with PointWest Bank to finance the new project.
"They've taken chances on me, and I applaud them," he said.
University High School principal Ricky Edison said he's proud of his brother.
"I love him to death, and he's always had dreams and aspirations of owning property," Ricky Edison in a phone interview. "His having the opportunity to see that through, I couldn't be happier for him. We grew up on the wrong side of the tracks, so to speak, on Burnett Avenue, just down the street from the old Floyd Casey Stadium. When I got out of Baylor, I taught here at University, then became superintendent at Abbott ISD before coming back. This is kind of a homecoming for me, though I've continued to live in the Waco area."
Edison said he does not lease space from his brother.
"He's too expensive for me," he said with a laugh. "Just kidding."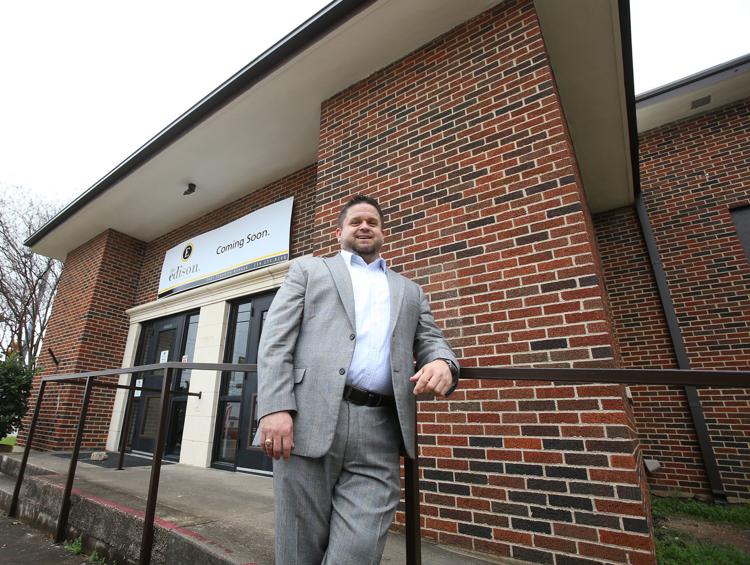 The dark-brown-brick building that housed the YWCA for years later served as home to the Junior League of Waco, now located in the nearby Clifton House. Most recently it served as the Axtell-Bruceville-Eddy Learning Center.
Title formally transferred to Edison on Oct. 10, according to the McLennan County Appraisal District, which values the building at $274,890 for tax purposes. MCAD shows 1970 as the effective year it was built, though it said the actual period of construction could precede that. Newspaper articles from the late 1950s indicate that a YWCA was being constructed at that corner.
Edison said he'd rather not say exactly how much he paid for the building.
"My place on Austin Avenue has been a huge blessing, with four lofts and two businesses on the bottom floor — a salon and a software company," he said. "I get calls all the time from people interested in living there. As for the old Y space, I'm already getting offers on it, and I've just had it since October. I want to hold on to it. Waco is just crazy when it comes to buildings right now, especially downtown. Inquiries have come from a development group out of Austin, and another was from a Baylor graduate taking on properties."
Edison's project continues a trend of development moving beyond the inner-city core to locales west of 11th and 12th streets, which have long defined the western boundary of downtown development districts.
Turner, for example, has remodeled the former First Federal Savings building at 13th Street and Austin Avenue, creating headquarters space for his Lucra Real Estate and Kunkel Construction, among others. Now work crews have moved to the ground floor, where steel wall partitions and stacks of Sheetrock are visible. Clay Fuller, director of real estate for Lucra, said several 1,500-to-2,000-square-foot offices for real estate-related uses will go there.
The building with the impressive columns was built in 1959, and later housed now-defunct Guaranty Bank before being shuttered more than a decade ago.
Meanwhile, the Turner brothers, Shane and Cody, are poised to complete their transformation of the old Austin Arms apartments at 13th Street and Austin Avenue. By summer, said Fuller, the high-end units ranging from 700 to more than 1,100 square feet should welcome occupants at what is now called The Madison.