The downtown Tax Increment Financing Zone board approved almost $7.4 million in public incentives Thursday for a full-service Embassy Suites hotel, including almost $3.5 million the developer did not request.
The extra money would come with a requirement to build a new waterline and a 308-space parking garage with 141 spaces available for public use. The proposal will next face consideration by the Waco City Council.
The planned six-story, 175-room Embassy Suites hotel with a rooftop terrace would face South Second Street and contribute to city planners' vision to make Mary Avenue a destination with consistent architecture, developer and Waco native Birju Patel said.
Downtown 301 Events Center, a former beer warehouse, stands on the site now. It is scheduled to be demolished within three weeks to make room for the hotel.
"Their flexibility in bringing it up to Mary is really going to set this block off," Assistant City Manager Bradley Ford said.
The parking structure is planned next to the hotel on Jackson Avenue between South Second and Third streets, and the hotel would have exclusive use of about half of it. The hotel would also use the waterline.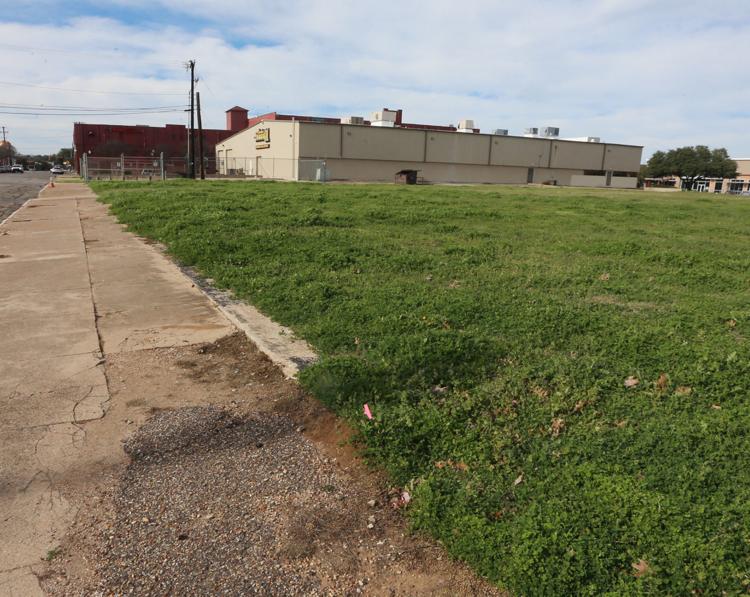 Patel requested $4.4 million in TIF funds, and after a delay in December on considering the original request, city officials recommended almost $7.4 million, though less is slated for purposes originally proposed by Patel.
According to city documents, $3.9 million of the package would cover remediation and demolition of the 301 Events Center building, removal and rerouting of a sewer line, burying of overhead public utility lines, streetscaping around the entire block, upgraded construction materials and professional design costs.
Waco's TIF money is used to incentivize developers to build in downtown and comes from a portion of tax revenue from neighboring properties.
Almost $3 million of the Embassy Suites package is slated for the parking structure, and $450,000 is for the 12-inch diameter waterline.
1 of largest TIF grants
The $7,395,840 package would cover 22.35 percent of the total project cost of about $33 million. It is one of the largest TIF grants ever awarded, approaching the grant for the planned Brazos Promenade riverfront development but falling well short of the $35 million grant for McLane Stadium.
"The creativity is really in the leveraging of the Embassy opportunity and bringing additional dollars to the TIF to secure a place in that garage that doesn't take that much more ground of downtown, and also allows the private party to design and construct it on our behalf," Ford said.
Patel, who graduated from University High School before attending Baylor University and completing his degree at the University of Texas at Arlington, owns six hotels and has another eight under development. Patel and his brother, Harsh, employ more than 160 people through BH Hospitality Management LLC.
Embassy Suites plans
Plans for the 163,000 square-foot Embassy Suites include a three-meal restaurant, a 15,584 square-foot conference center, a two-story atrium lobby, an indoor swimming pool, a fitness center, complimentary cook-to-order breakfast and a reception area.
"We've always wanted to do a project in Waco but just didn't find the right fit," Patel said. "And I think we finally have. We are in need of another full-service property, and what better place than downtown Waco."
Contract amendments
The board unanimously recommended three contract amendments for projects owned by Shane and Cody Turner, who have developed some 30 properties in downtown Waco.
The amendments alter pay schedules on TIF grants for the Waco Hippodrome, Mary U Parks and Franklin Square so that the Turners will receive their annual allotments quicker. The city council will consider approving the amendments.
For the Hippodrome, the contract with the city states the project would receive two payments of $130,556. The first payment was made in October last year, and the second was scheduled for October this year. The Turners requested the expedited payment because the money is available in the same fiscal year's budget and would not cost the city anything extra.
The first payment was delayed from the 2017-18 fiscal year because construction was not done in time, and the new amendment would put the second payment back to when it was originally scheduled.
"It's where they would have been, had they completed construction on time," TIF board Chairman Wes Filer said.
Board members said they were worried about setting a precedent with the amendment but ultimately decided to approve it.
City economic development officials have sought to extend payment schedules to preserve the TIF fund balance, which could lose a major revenue stream when Waco Independent School District leaves the TIF in 2022.