When Dancing Bear Pub owner Paxton Dove organized his first Texas Craft Beer Festival 10 years ago, he was happy to offer eight craft beers for customers to sample.
On Saturday, the festival celebrates its 10th year with considerably more on hand to whet and wet beer drinkers' taste buds: 41 beers from across the state and beyond.
Dove suspected Waco beer drinkers were ready for something new when he looked at opening his pub more than 10 years ago.
"(Craft beer) has been a good fit for Waco," Dove said. "I was heavily counting on it."
The explosion of Texas craft beer, with some 257 breweries now in operation across the state, has had echoes in Waco. Not only are craft beers — made in smaller quantities and varied flavors by small-scale breweries — more readily available at local restaurants, bars and pubs, but Waco now has two breweries of its own, Bare Arms Brewing and Brotherwell Brewing, which produce about a dozen types of beer between them.
Three more breweries or brewpubs are in the works for downtown, Waco Ale Co. at 806 Austin Ave., Southern Roots Brewing Company at 219 N. Eighth St. and the Czech-themed Pivovar brewpub and restaurant at Eighth Street and Jackson Avenue.
No longer do servers at Waco-area restaurants and bars have to tell patrons they're out of l…
With three years in business and as many locations behind them, a duo of Baylor University g…
Pinewood Coffee Bar at 2223 Austin Ave. has quietly opened its Pinewood Public House, with a dozen beers plus wines and spirits, and more established venues including Cricket's Grill and Draft House, Barnett's Public House and Truelove Bar boast extensive beer selections.
Next month, Waco's Pints In The Park marks its fifth year as an outdoor community event in Brazos Park East with a craft beer component, drawing several hundred participants each year to its combination of beer, Texas barbecue, live music and games.
Justin Veach, who owns and operates Bare Arms Brewing with Keith Collier and Andy Soukup, sums up the growing Waco thirst for craft beer in this way: "It used to be that you could name the few places that carried us, but now we've moved so far, it's almost easier to name the places that don't carry us."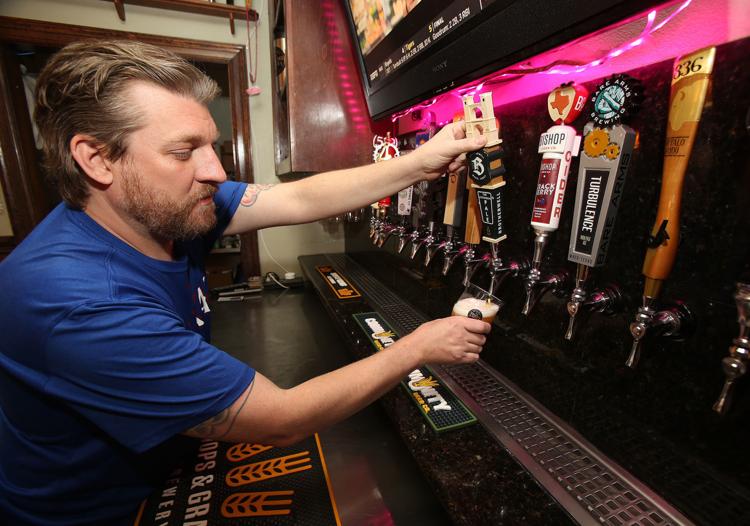 Dove said when he started Dancing Bear Pub 12 years ago, blocks away from Baylor University, his first customers already knew what craft beers were about and what they liked. Over time, his customer base has expanded as the curious and adventurous sampled, found something they liked and returned.
Saturday's festival, which runs from 2 to 6 p.m., will have plenty on hand to sample with 41 beers available for tasting, including 17 making their festival debut. Guess Family Barbecue and Koko Ramen food trucks will sell something to eat. About 300 people are expected with a $35 general admission ticket or a $55 VIP pass. The latter offers entry an hour earlier and more giveaways.
Veach said craft brewers often serve as beer evangelists in a community where craft beer may be a new concept. For those who do not know their ale from a hole in the ground, Bare Arms' servers are ready to connect customers to something they might like to try.
"Every one of our servers offers, 'What do you like to drink?' and then makes a recommendation," he said. "And we often hear, 'I don't like beer, but I like this.'"
The cooking techniques, fermentation times, and the type of malt, hops, yeast and other ingredients used create the varied styles and flavors of craft beer. Like many breweries, Bare Arms offers a flight — a sample of six beers — for customers wanting to sample a range of beers.
For those keeping count, Bare Arms Brewing, at 2515 La Salle Ave., offers six standard beers — a blonde ale, a Berliner weisse, a Vienna-style lager, an India pale ale, an American style lager and a coffee stout — with a regular rotation of seasonal flavors and styles. The local favorite: the Vienna-style 1849, which draws its name from Waco's founding year.
The duo behind Brotherwell Brewing have spent years obsessing over recipes for craft beers t…
At the year-old Brotherwell Brewing, located at 400 E. Bridge St., Waco customers favor its flagship Bridge Street Wit, a Belgian-style wit with an orange flavor. The brewery's other core offerings include an American pale ale, a Belgian style tripel, and an American porter. The brewery's new Low Earth Orbit, a pilsner, is proving popular enough that the Brotherwell brewers may add it to their core brews.
"The Waco palate is still on the younger side of craft beer, and (drinkers) usually go for easier-to-drink beers," Brotherwell co-owner and brewer David Stoneking said.
Stoneking and partner Jacob Martinka started brewing as a hobby, then decided to go into the business with an idea of eventually expanding sales to cities outside Waco. They imagined customers would be interested in buying their beer to take home and drink, but were surprised to see many interested in coming to their brewery's tap room, open on Saturdays, to drink.
Bare Arms, too, aims at growing community through activities and tastings at its location, a slightly different crowd than the tourists who drop in from nearby Magnolia Table on Fridays and Saturdays.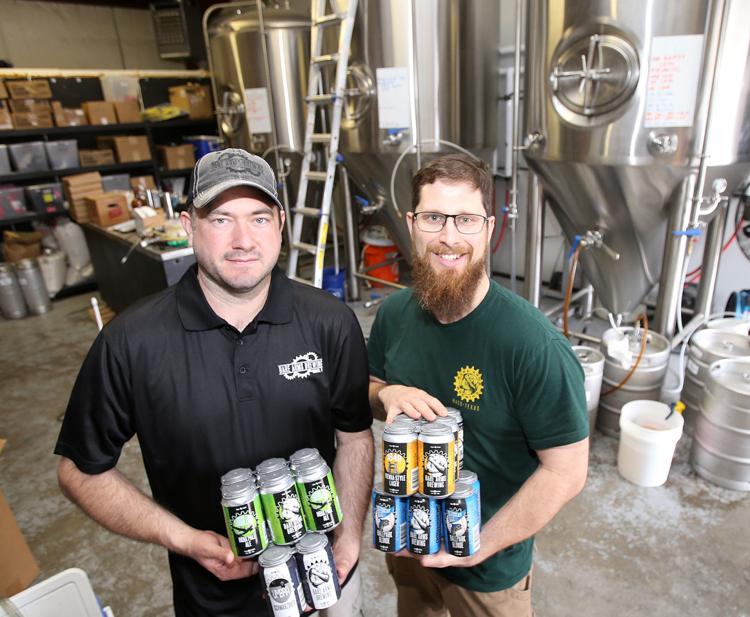 The idea of community was a major part of Pinewood's addition of a pub to its location, general manager Chase Maqueda said.
"In the same way as our coffee bar creates space to cultivate community in Waco, we wanted the same thing for our pub," Maqueda said.
The social dimension of craft beer also may play a role for the brewpubs and breweries expected to open downtown over the next year or two. Waco real estate agent Gregg Glime, who has been involved in Waco Ale Co. and Pivovar properties, said their downtown location makes them more accessible to the out-of-town tourist traffic that Magnolia Market at the Silos has drawn over the last few years, and also to downtown's growing residential population.
Craft beer is not the only locally produced alcohol that has seen growth in interest and visibility in recent years. Downtown's Balcones Distillery has won national attention for its whiskeys, while area vineyards have established Waco tasting rooms and restaurants for their products. Waco Winery has its Tasting Room and Rooftop Patio at 708 Austin Ave., and Bruceville-Eddy's Kissing Tree Vineyards has its Taste restaurant at 804 S. Seventh St.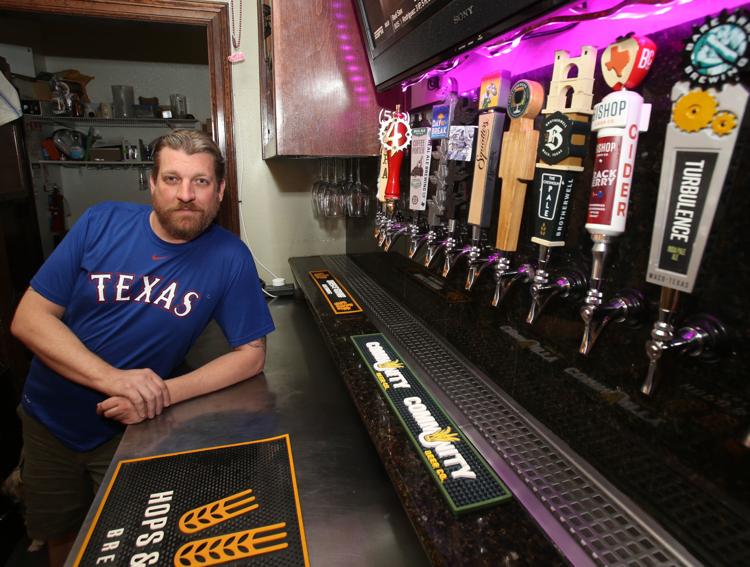 And Waco craft beer advocates think there is room for more, comparing Waco to similarly sized cities.
"So far, there's enough room for two (breweries) and we'll probably be able to handle a couple more," Dove said.
Looking further down the road over the next 10 years, Brotherwell's Stoneking sees an even bigger Waco craft beer scene.
"We'll probably see five to 10 sustainable breweries, small ones, and one or two like us that are interested in selling in a broader market," Stoneking said.
The days of saying that Waco, and in particular, downtown Waco, doesn't have a night life or…