Rocket testing at SpaceX in McGregor creates a rumble felt miles away in North Waco, sometimes rattling windows and nerves after the sun goes down.
But it may not be an error, or even a stretch, to suggest baseball fans in the community west of Waco are tempted to stand and cheer when the rumble starts later than city leaders would prefer. Truth is, when Falcon rockets are put through their paces between 9 and 11 p.m., the city receives payments from the California-based rocket company now aiming for Mars.
This "hush" money for five years has profited a special fund to support youth baseball in McGregor, so designated by the McGregor City Council. About $440,000 later, the city christened Launch Pad Park, whose name reflects a tip of the cap to SpaceX, not a moon shot by a star player.
The McGregor Economic Development Corp. pledged $75,000 toward the cause, giving the community a $515,000 pot. Launch Pad Park, which will be dedicated during ceremonies April 13, was previously called Bluebonnet Park after the longtime Bluebonnet Ordnance Plant, a U.S. Navy weapons depot that spread over about 9,600 acres.
That land now belongs to the city, and about half is leased to SpaceX.
Other defense and aerospace-related users have called McGregor home, including Rocketdyne. As Bonnie Mullens, longtime McGregor resident and publisher and associate editor for the McGregor Mirror newspaper put it, "We're used to hearing booms out here. We've kind of gotten used to it."
"We thought the rocket theme was appropriate," City Manager Kevin Evans said of the fresh park name. "This is the first significant expenditure from our special park fund. The lighting project was very necessary. The old lights had been in place for 30 years and were no longer serviceable. These lights are LED and cost half what the old ones did to operate and require very little maintenance."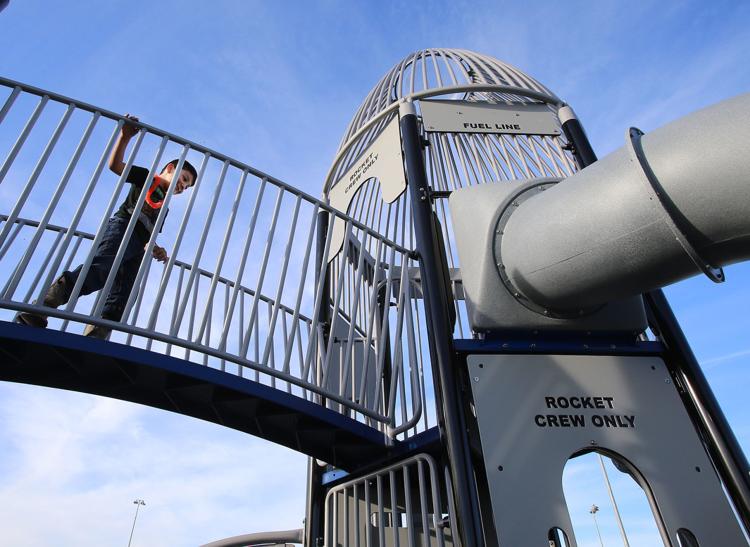 The lights are almost identical to those at Howard J. Lamade Stadium in Williamsport, Pennsylvania, home to the Little League World Series.
"We think they are the best in the state of Texas," McGregor Youth Baseball and Softball President Charlie Williams said. "Turn on the old ones, and they sounded like an 18-wheeler trying to crank up."
Other improvements include creation of handicap parking at the three-field complex and tweaking of the playing surfaces, Williams said.
"Dirt work cost $10,000 per field," he said.
The program Williams oversees accommodates children from T-ball age to high school. He estimated 200 to 300 young people participate, in a city with about 5,000 residents.
"In a community this size, I think that's impressive," Williams said.
He said volunteers make youth baseball and softball work in McGregor.
Donated labor and money made the concession stands larger and helped expand the menu.
"We're set up like a real restaurant," Williams said with pride. "We have a new ice machine, a new fryer, new condiment trays that keep the contents cold. We undergo checks by the county health department."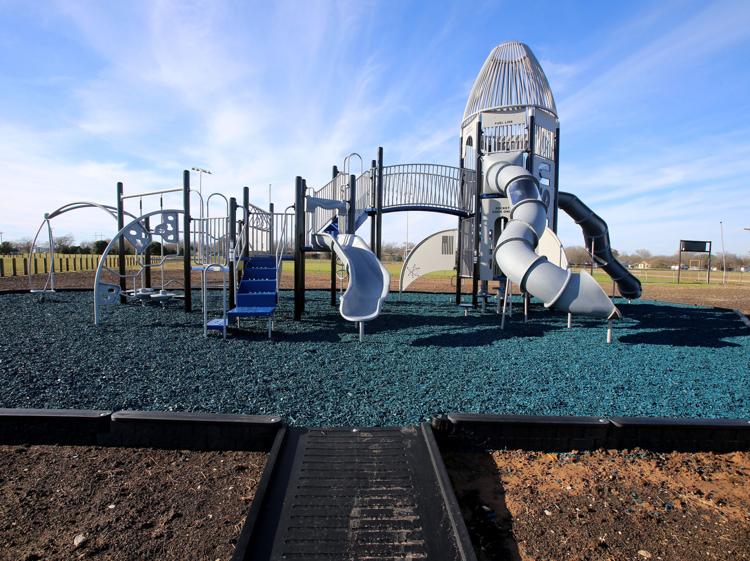 In recent years, the league also installed covered batting cages and built a climate-controlled safe haven for umpiring crews.
"It's important they have a place to get away from everything, away from the public, especially if they're involved in a contest that gets heated," Williams said. "I umpired high school baseball for years, so I know."
The cherry on top is the lighting installed by the city, he said.
"They are so sophisticated, really amazing," he said. "You can turn them on and off with a phone, and they create a beautiful glow."
Williams said improved facilities may mean McGregor gets the chance to host more tournaments, bolstering the local economy. He hopes the program grows to the point community leaders see fit to build a fourth field.
Evans said he would prefer not to say the city imposes fines on SpaceX, which employs between 400 and 500 in McGregor and makes international headlines with its supply trips to the International Space Station, the eccentricities of founder Elon Musk, the hauling of satellites into orbit for commercial customers and governments, and its plans for human space travel.
"It's not a violation, really," Evans said in an email message. "It is a fee that they pay when they test after 9 p.m. until 11 p.m."
He said the frequency of late-night testing varies. If local SpaceX engineers and technicians are preparing for a major launch, the pace quickens.
"I would say they have to test during those times probably less than once a month on average," Evans said. "On a calendar year basis, the first time is $10,000, the second is $15,000, and all additional that year are $25,000."