A year ago, Chinese officials issued a fist-flying response to President Donald Trump's plans to raise tariffs by announcing they would slap a 179% levy on grain sorghum, which they use to make liquor and feed ducks.
Texas Grain Sorghum Association Director Wayne Cleveland said he recalls a lump forming in his throat. China was a big customer. Sorghum growers already were battling sugarcane aphids and feral hogs. Livestock feeders were leaving sorghum for corn. Tariffs would represent a quadruple whammy, one he said growers could stomach as a brief skirmish in Trump's battle to right decades of wrongs with China over trade gaps and charges of cheating.
But not something that would benefit an already sagging bottom line.
"I was cautiously terrified," Cleveland said.
On Friday, while driving in far South Texas, where sorghum growers are enjoying a once-a-decade bumper crop, he said he was cautiously optimistic.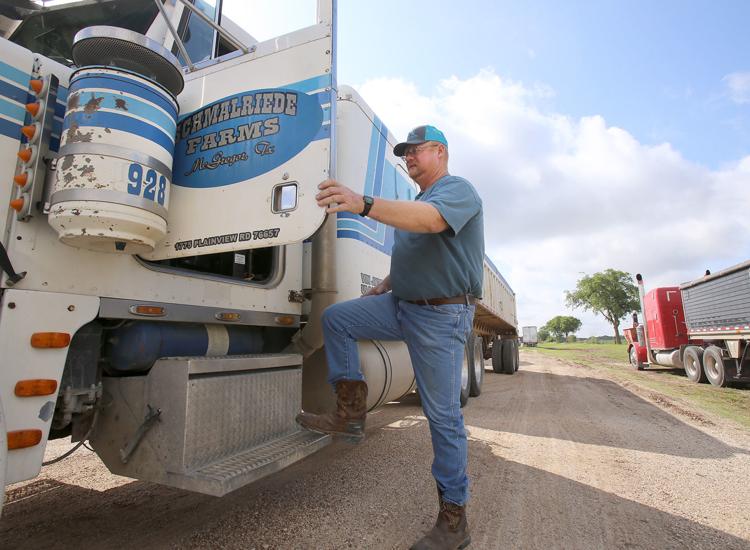 He said Spain and Saudia Arabia are buying more sorghum, tightening slack created by the dispute with China. Tariffs caused 90% of the contraction in sorghum planting Texas has experienced, but he sees a turnaround, Cleveland said. Growers realize grain sorghum still has much to offer, he said.
"It's a low-input crop," Cleveland said, meaning modest costs are associated with raising it. "It's a great rotation crop, a great utility crop, and farmers realize that."
Still, old habits are hard to break. Stung by three years of drought in 10 years, that pesky aphid, Hurricane Harvey and now tariff threats, farmers are slowly, but Cleveland believes surely, returning to the old standby.
China's 179% threat also proved more bark than bite. China now levies a 25% tariff on grain sorghum, an economic tit-for-tat, in that the impact is comparable to the U.S. levy on Chinese aluminum, Cleveland said.
Josh Birdwell, a Malone resident who works 6,800 acres in Hill, Navarro and Limestone counties, including 400 planted in sorghum, said he believes Chinese tariffs are responsible for cutting sorghum prices 20 percent.
"Something needs to be done," he said of Trump's stance with China. "This is a problem 25, 30 maybe even 40 years in the making, and he's trying to fix it in a short period of time. It's hurting us out here in the country. Our bottom lines are not looking very good right now. Excess moisture with all the rains we've had is not helping the situation. We're struggling. If prices don't turn around, there is going to be some real hardship out here."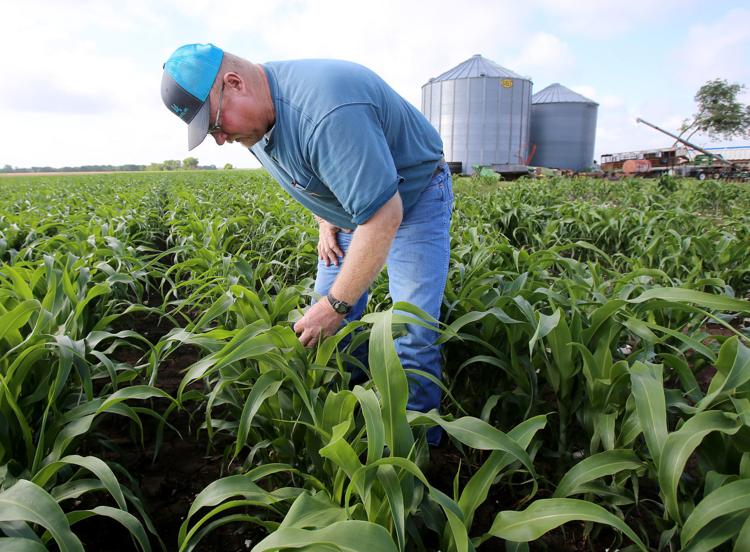 Besides growing crops, Birdwell serves on the Texas Grain Sorghum Producers Board, and tariff's dominated discussions during the board's meeting last month. He said he also operates a grain storage service, and sorghum is scarce.
"In our area, milo (another name for sorghum) is in direct competition with corn in terms of acres planted," Birdwell said. "With all the disadvantages associated with sorghum right now, including reduced markets, corn is just more lucrative for a lot of people."
Despite the crop's headwinds, the share of sorghum used in food is growing, said Calvin Trostle, a professor and extension specialist in Texas A&M University's Department of Soil and Crop Sciences.
"I recently told a Texas Farm Bureau person that tariffs have knocked $1 a bushel off sorghum prices," Trostle said. "To many people sorghum is perceived as inferior, a lesser grain fed to cattle. But use in food is growing, now reaching 1 to 2 percent of yield, and there is a breakfast cereal available in some grocery stores around the state with sorghum."
McGregor-area farmer Rodney Schmalreide said the issue is frustrating.
"We, as farmers, do not have a lot of control over anything we do: tariffs, the weather, the markets. You just have to hang on," Schmalreide said. "People are bashing Trump, but in my opinion, he's trying to fix something that should have been addressed a long time ago."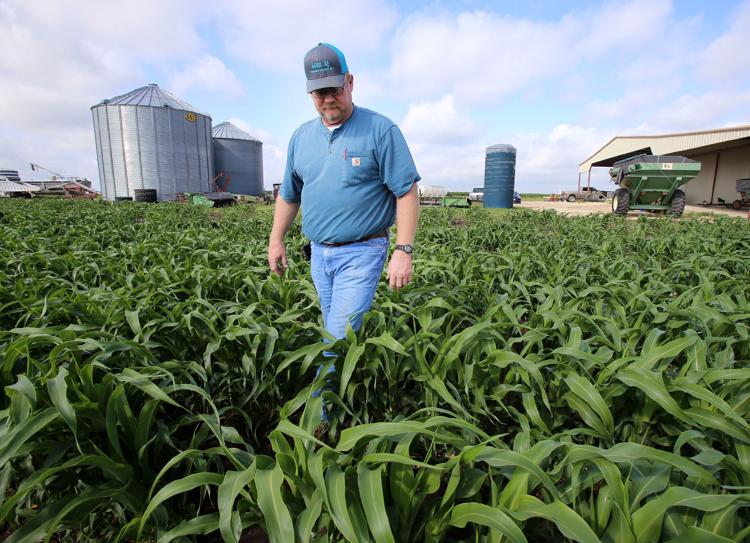 Back a few years ago, "when China was taking all it could get its hands on," Schmalreide said sorghum would fetch $7 to $8 per hundred pounds when he hauled his product to Houston. He said that price has shrunk considerably.
He said crop insurance and government assistance programs help keep farmers afloat, "but nobody is tickled about having to rely on government. Our means of income is a pawn in the battle they're having right now, and I guess it is right they take steps to keep us from being slaughtered."
A farmer since 1995, Schmalreide said considering equipment failures and sleepless nights, he considers quitting the business three times a day, "but four times a day I decide to stay in it."
He said he hauls gravel and liquid fertilizer to make ends meet.