The 10-year anniversary of a fire that destroyed the long-vacant former Sanger Avenue Elementary School building passed with little fanfare late last month.
The school opened in 1904 and stood with a striking cupola roof and arched windows and doorways as a mainstay of the upscale "Silk Stocking District" in the Sanger-Heights neighborhood. It closed in 1974, according to researchers at the Institute for Oral History and the Texas Collection at Baylor University, and remained largely vacant. As the building's owners were floating potential uses for educational nonprofits or other community-centered uses, three people started the fire, with long-lasting consequences.
The courts sentenced two people to 20-year prison terms and another to a 15-year term on arson charges. Despite protests and a protracted battle from the owners, the late former Waco Mayor LaNelle McNamara and her husband John, the city sentenced the building to demolition because the fire rendered it structurally unsound, leaving behind a problem Waco leaders and developers have yet to solve: What will become of the 3.2-acre site that remains?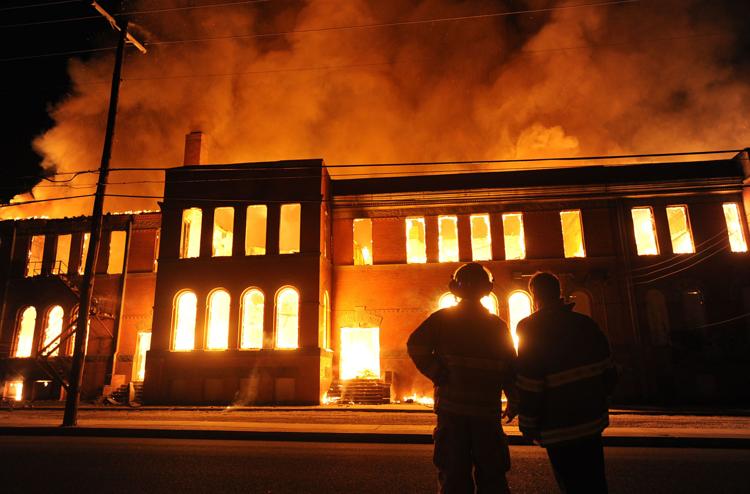 People who live and work close to the area have a few requirements for a potential developer, including honoring the history of the site, which is now owned by the city.
After two rounds of proposals without any development project approved, only one proposal came in the third round, from the nonprofit Grassroots Waco, formerly known as the Waco Community Development Corp. City officials and the potential developer said discussions on the project are ongoing, but both have refused to disclosed what the proposal entails.
Still, officials and neighbors are optimistic.
"We are working with the city to come up with a project that meets their needs and the community's needs," Grassroots Waco Executive Director Mike Stone said.
The city council would also need to sign off any project proposed for the site.
Waco planning director Clint Peters said plans for the project are coming "sooner than later."
Fernando Arroyo, former president of the Sanger-Heights Neighborhood Association, said housing or rental space is one of the biggest needs of the community. Arroyo is now more personally invested in the area than ever. He will soon be moving in across the street from the site.
"That school site has meant sadness when it burned down, but it also represents possibility," Arroyo said. "It represents hope, but hopefully not without a plan. I don't want it to sit vacant. I do want something good to go there."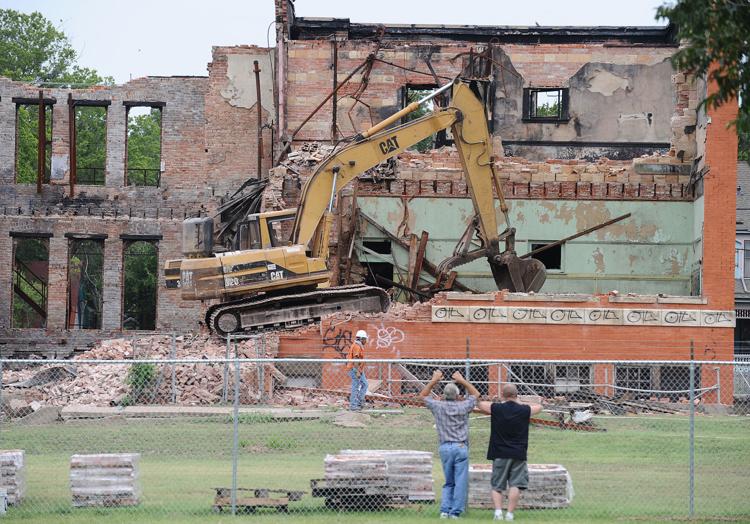 The iconic arched entryway of the school is the only remnant of the building. A large live oak tree also graces the property. Neighbors would like the entryway and the live oak to stick around, current neighborhood association President Daniel Stewart said.
"It's right in the middle, a very public area right along Waco Drive," Stewart said. "You have to pass it on either side. To just have this big, open, empty spot of good real estate where nothing has happened for so long, it's really nice we seem to moving forward doing something about that."
Demolition debris used to fill in the building's basement has become an obstacle because of the cost of removing it, which likely would be required for redevelopment.
District 4 Councilman Dillon Meek said he would push for at least a dose of city financing to cure the remediation headache under the right circumstances.
"If the right development that checked all of our boxes were to come in here, I really think we could make a case for at least contributing partially to the cleanup to make it that much easier," Meek said. "There's an economic formula that we could probably run and say, 'If that's what's holding us back, how much tax revenue are we losing from this just sitting vacant on our rolls year after year, versus if we just clean it up and get someone to develop it?' "
Meek has worked on the sale of the city land for months, in some cases personally visiting with development groups.
"I'm in real estate development, and I would've made an offer if I wasn't conflicted out from it," he said. "I think it's a great spot for development. I really think that there's a lot of opportunity. It's rare to have an open city block in a part of the community that I think is really on the up."
Crawford Long, 71, a former prosecutor in the McLennan County District Attorney's Office, has distinct memories of his time attending Sanger Avenue Elementary School. He still remembers the school song, which invokes the name of longtime principal Nina Glass:
"Sanger, Sanger, I love dear Sanger. Reading and writing and units, too, I learned a lot here and so did you. We love our teachers and Ms. Glass, she always helps us in each class. Here's where we learned the golden rule, it is a wonderful school."
Long said he remembers the building's second-floor auditorium, the library and its unair-conditioned classrooms.
"Driving by the building it reminded you, even though it was beginning to decay. And I was hoping that somebody might be able to come along and renovate it, but of course that didn't happen," Long said. "You drive by there now and see just the frame for that door on the west side. It seems like something is missing."