Buffalo Wild Wings, the sports bar at 4225 Franklin Ave., reportedly will relocate to Central Texas Marketplace.
Local restaurateur Sammy Citrano, who owns the building Buffalo Wild Wings occupies, said its lease expires Dec. 31. Operators have indicated the restaurant might pursue a new location, Citrano said.
A source who asked not to be named said the wing restaurant will relocate to a building it hopes to place between Bush's Chicken and David's Bridal in the shopping center located at Interstate 35, Bagby Avenue and West Loop 340. The source does not serve as an official spokesperson for the chain.
The source said the new Buffalo Wild Wings will have a climate-controlled outdoor patio to accommodate up to 45 people.
"We were going to move in June, but now it will be closer to November," according to the employee.
Citrano said he has not been told the details of the restaurant's future plans, adding he will hire local real estate agent Bland Cromwell to market the building.
The Mars Chocolate North America plant at 1001 Texas Central Parkway in Waco recently was named one of Fortune magazine's "15 Great Workplaces in Manufacturing & Production in the U.S." This is the second year the candy maker has landed on the list, which is prepared in conjunction with Great Place to Work Inc.
"We placed No. 14 overall on this 'best of the best' list as a result of 90 percent of our associates in the U.S. thinking Mars provides good challenges and working atmosphere, great rewards and great managers, and 96 percent feeling great pride in working for Mars," the company said in a statement.
The Waco plant produces about 75 percent of all Snickers products in North America, as well as Skittles and Starburst candies.
Mars has created 500 jobs in Waco, and the Greater Waco Chamber of Commerce regularly touts its presence when recruiting industry.
AsYouSow.org has compiled a list of what it believes are the 100 most overpaid CEOs of companies on the Standard & Poor's 500 index.
Among those making the list was Brenton L. Saunders, CEO of Allergan, who recently toured the Allergan facility in Waco to discuss its 25th anniversary of doing business locally and making several eye care products for worldwide distribution, including Restasis.
He also mentioned that Allergan is looking to expand operations at one plant in North America, and Waco has made the short list.
His total annual compensation, according to the report, is $36.6 million.
He came in at No. 23 on the list, which was topped by David Zaslav, CEO of Discovery Communications, whose annual compensation stands at $156.1 million. Steve Ells and Monty Moran, CEOs of Chipotle Mexican Grill, which recently weathered a food-poisoning scare at several restaurants in the Northeast and closed every location across the country for one day to give employees food-preparation safety training, came in at No. 4. They make $57.1 million a year between them.
Robert Iger, CEO of The Walt Disney Co., hit No. 13, with a compensation package of $46.5 million. Others making the list include Steven H. Temaras, CEO of Bed Bath & Beyond, $19.1 million; Oracle Corp.'s Safra A. Catz and Mark Hurd, $75.3 million; Marissa Mayer at Yahoo! Inc., $42.1 million; and Coca-Cola's Muhtar Kent, $25.2 million.
Of the top 25 most overpaid CEOs, 11 made the list for the second year in a row. The rankings are based on a statistical analysis of company financial performance, as well as an index developed by As You Sow that considers more than 30 additional factors, according to a news release.
The analysis concluded that 17 CEOs made at least $20 million more than they would have had their compensation been aligned with performance.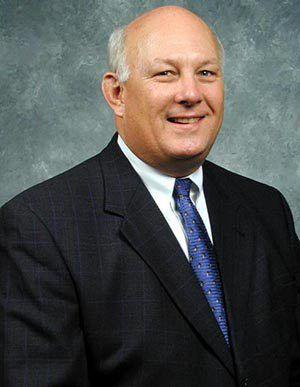 Farm Bureau exec to retire
Vernie R. Glasson III, 69, executive director and chief operating officer of the Waco-based Texas Farm Bureau, has announced he will retire in July.
His departure marks the end of an era, as his Farm Bureau career spans 43 years. He served as a field representative, commodity specialist, lobbyist and senior manager of public affairs before becoming executive director in 1989.
Glasson told the board of directors, state Farm Bureau leaders and senior management that after 27 years at the helm, it is time for new staff leadership.
Texas Farm Bureau has grown to more than 518,000 member-families in 206 county Farm Bureaus.
Glasson has served with five presidents of the state's largest farm organization and many other farm and ranch leaders who served on the state board of directors.
"A successor to Vernie will be named by the board of directors, and a transition is planned prior to his departure in July," Texas Farm Bureau President Russell Boening said. "We certainly will miss Vernie, but he leaves Farm Bureau in great shape."