The first public input meeting on the Brazos Promenade development on city-owned riverfront land downtown is scheduled for Wednesday.
It is the first of two meetings that will only cover design of the area for the Waco Downtown Farmers Market and sidewalk space along University Parks Drive. The meeting will be from 6 to 8 p.m. Wednesday at the Texas Life Annex, 1000 Washington Ave.
"It's important for people to know what is on the table for this meeting and what isn't," said Megan Henderson, executive director of City Center Waco, a planning nonprofit the city created.
The city council approved a lease and public incentive money last month for Catalyst Urban Development after talks that started publicly in December 2015. Construction is scheduled to start in September or October.
The development area stretches from Jackson Avenue to the Interstate 35 frontage road along the river and from the river to Second Street along Jackson Avenue.
Catalyst's plan includes apartments, retail space, a full-service hotel, restaurants, a music venue and space for the farmers market to use.
The appearance of the sidewalk and streetscape along University Parks Drive, the connection possibilities with existing sidewalks and the possibility of bike lanes will be discussed Wednesday.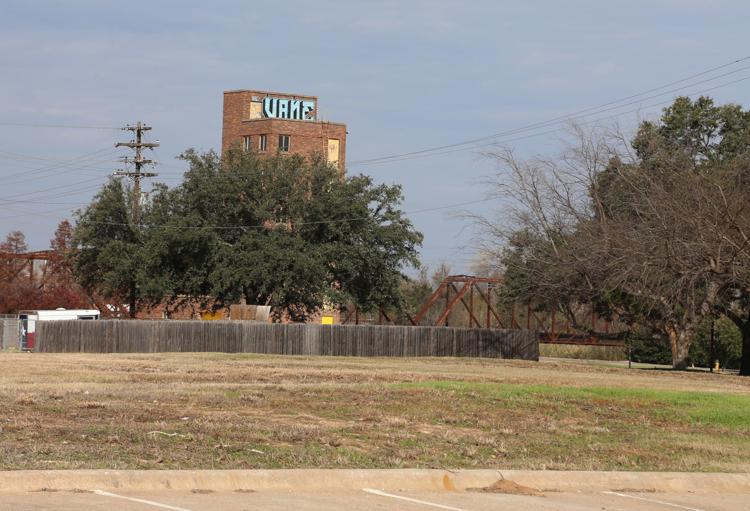 For the farmers market, the overall design and accessibility elements of the space will be discussed.
"I'm just really excited we're finally at this point. … It's just a good, concrete step forward," farmers market manager Bethel Erickson-Bruce said.
The market, which only operates on Saturday mornings, has been using the McLennan County Courthouse parking lot since the city forced it to temporarily move from its riverfront spot to make room for the development.
Catalyst co-founder Paris Rutherford said in 2015 he considers the farmers market's return to its riverfront home a key element of the development.
"For us, it's almost a requirement to do the deal," Rutherford said at the time. "It's very important for the farmers market to continue to be there. It brings an identity and a brand and interest. We want to build on this."
Oak trees in the farmers market area have been slated to be preserved since early in the city's and developer's planning.
Erickson-Bruce said she has personally heard people vow to chain themselves to the trees if developers change course and seek to tear them down.
Henderson said there will be more public input opportunities for recreation space planned for later phases of development. The meeting Wednesday will be limited to the University Parks Drive design and the farmers market.