While the scoreboard appears to say two outs in the bottom of the ninth, Mark Schuster still has hopes of bringing a professional baseball team to Waco and says he is still in there swinging.
Like baseball legend Yogi Berra, Schuster said it ain't over 'til it's over. However, stalled financing, missed deadlines and broken promises have Schuster, who dreamed of forming a six-team Southwest League of Professional Baseball, building new stadiums and filling them with excited fans, praying for extra innings to get the deals done.
Schuster projected the Waco BlueCats would be playing in a new, $12 million stadium in Bellmead by April and that his Wisconsin-based Ventura Sports Group eventually would be be adding teams from Royse City in North Texas; Joplin, Missouri, and other locations to join them.
But those agreements with Royse City and Joplin appear to have fallen through, as well as his ambitious plan to renovate the historic Reverchon Park in downtown Dallas. And Schuster is facing an April 1 deadline from officials in Bellmead to tell them if he has the financial backing to step up to the plate to make any of his plans there come to fruition.
Schuster, who lives in Charleston, South Carolina, said he has not given up on bringing the baseball league together.
"We have had, it seems, one delay after another — out-of-our-control delays," Schuster said. "We signed an agreement back in the fall with our lending partner. We thought that would come together at the end of the year. But here we are in March and we still don't have a definitive financial partner. But we are still moving forward, still working. Things like this are always harder and always take longer than you think."
Bellmead interim City Manager Yost Zakhary said he spoke by phone in recent weeks to Schuster and Tom Hill, president of the BlueCats and Waco Sports and Entertainment, about the proposed team and baseball park.
"I basically gave him an April 1 deadline to give me a yes or a no," Zakhary said. "If he does not have a firm commitment by that date, then I will assume they are withdrawing their interest in coming to Bellmead and the funding has not come through."
Schuster said he also gave his potential funding sources a deadline to let him know.
"There seem to be a lot of deadlines being thrown around here," Schuster said. "I told (Zakhary) that is completely fair. We thought we had this thing sewed up three months ago. I understand completely. But it's only March 20. We still have 11 days left. It is such a fluid situation. We have given our lending partner until next Friday.
"It is never a straight line from start to finish. It kind of zigzags, and you just have to hang in there and hope you get from the start to the finish. If it was easy, everybody would do this."
Zakhary said he has gotten "mixed reviews" on the proposed ballpark and entertainment venue since he took over as interim city manager in late January.
"Some people are anxious to have it come. Other people are eager for the land to be used for something else, like commercial development," Zakhary said. "That is prime land for commercial development."
The Waco BlueCats baseball team has a logo, an official beer and a website selling swag and …
While the Bellmead ballpark and team remain in limbo, at least according to Schuster and Hill, Royse City's City Manager Carl Alsabrook told the Dallas Morning News this week that a deal between Schuster's Ventura Sports Group and a landowner for a ballpark there has been canceled. And "without land, there is no project," Alsabrook told the Morning News.
In Missouri, The Joplin Globe reported last month that the city council there canceled its deal to let Schuster use a historic ballpark after he missed a $35,000 annual rent payment. Schuster told the paper he defaulted because the league was not coming together as fast as he had hoped.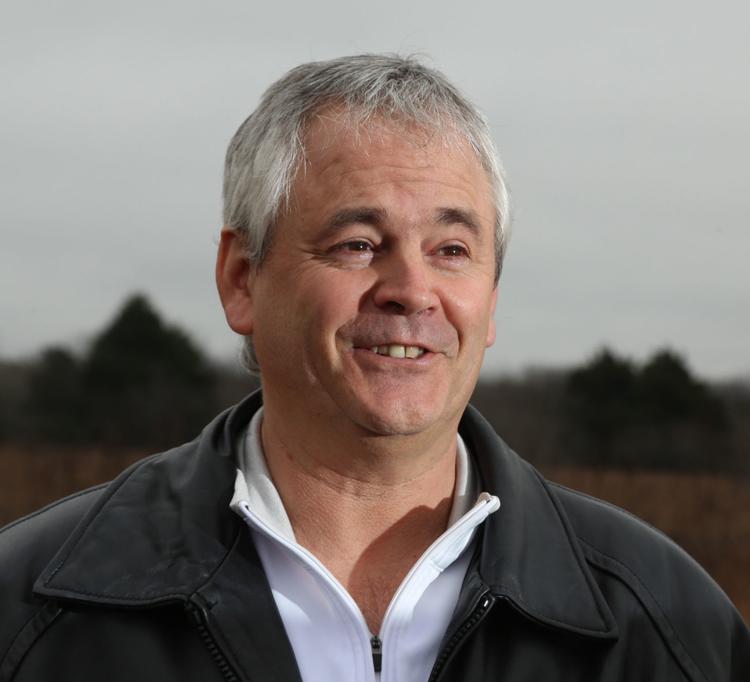 Hill, a former Baylor University assistant athletics director, said interest and excitement remain high for the BlueCats team and the park to be built. He said if mistakes were made, it was by Schuster giving "hard, fast dates" for the start of construction and the season opener when financing arrangements are taking longer than expected.
"Everything is still pressing forward," Hill said. "Obviously, it is not going at the rate of speed that any of us wanted or wished for. Everything is relating back to securing the financing for the league. That is what the bottom line comes down to.
"I would suggest the excitement is still there, the energy is there, the cities are there, but the securing of the ultimate financing to take the giant step to form the league is just not there. It is not dead, it is just not at the same level as it was earlier. I say the heart is still beating. The heart is still beating."
Bellmead officials have proposed to spend $4 million in sales tax revenue to help Ventura develop a 3,500-seat stadium and mixed-use "baseball village" at Loop 340 and Research Boulevard. Bellmead voters approved an increased tax on hotel stays to help pay for the stadium's long-term maintenance. The hotel tax increase would go into effect if the stadium is built.
Under the terms of the proposal, the city would own the land but Ventura would own the "vertical improvements" — the stadium and buildings — as long as it meets its contractual obligations.
The city would collect sales tax from the "ballpark village," as well as property tax on equipment, but the land and buildings themselves would be exempt.
Behind the zany mascots of independent minor league baseball is a volatile business in which…
Schuster said last year that his firm was in discussions with 23 cities and eventually intends to expand the league to 16 teams. Most would be in Texas, with others in Louisiana, Missouri and Colorado.
Ventura has owned or co-owned five minor league teams since its formation in 2004, most of them in the American Association of Independent Professional Baseball. Today it owns none, and four of the teams are defunct.