Questions from La Salle Avenue property owners led the Waco Plan Commission to delay a vote Tuesday on a proposal that would prohibit certain types of new business along the road and set architectural standards for new building.
The proposed La Salle Corridor District, which would require approval from the city council, is intended to encourage new tourist-oriented enterprises and pedestrian infrastructure. Opening of new automotive repair shops, agriculture feed lots, warehouse storage and sexually oriented businesses, for instance, would be prohibited from the traffic circle to Second Street.
Delaying the Plan Commission vote on the overlay district until March will give La Salle property owners time to raise their concerns with the people organizing the proposal. Circle Hardware owner Larry Dagley is part of the group that helped craft the plans. Before Tuesday's meeting, Dagley said he is happy the proposal to guide the future of the South Waco stretch is getting closer to being formalized.
"This is great because we're now moving it from the informal discussions, if you will, of what it might look like, to the formal process with the city to say 'OK, here is how we move this forward and get it to the point so that in the months and years to come, as La Salle develops and as Waco continues to grow, that this is going to be an important part of the city,'" Dagley said.
Much of the history of La Salle Avenue sits in plain sight.
The La Salle plan would be the city's sixth overlay district, adding zoning and design regulations on top of citywide standards, meant to steer development toward certain uses.
Dennis Smith, owner of Bebrick Collision Car Center, 1515 La Salle Ave., said the district would interfere with his business plans. He may buy Brazos Feed and Supply within five years and convert it to a refinish center to operate in conjunction with his current business, Smith said. If the new regulations go through, he would only be able to proceed if the Zoning Board of Adjustment grants him a variance.
"What I'm hearing is the city planning and the city council is taking my right and my employees' rights away to earning a living or expanding our business," Smith said.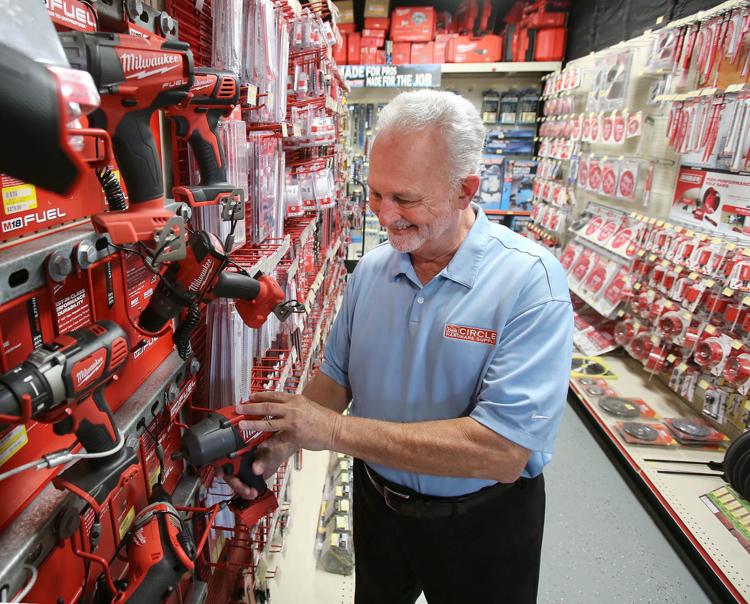 Other property owners said Tuesday they are not necessarily opposed to the plan but were not notified of several informal meetings organized by Dagley and David Mercer, who owns Unlimited Self Storage. By the end of the meeting, Mercer said his group supports postponing of the vote so concerns can be addressed.
"This doesn't have to be done today or tomorrow," commission Chairman Reggie Richardson said. "There's a lot that needs to be reviewed and discussed. There's some questions that a lot of the property owners have."
City Planning Director Clint Peters presented an outline of the proposed overlay district to the Plan Commission in November.
Seeking to inject a sense of destination into a once-booming thoroughfare, owners of busines…
Existing businesses would be exempt from the regulations. And a car repair shop, for instance, could sell its property to another car repair shop. Other businesses prohibited from the area would include pawn shops, payday lenders, smoke shops, junkyards and several manufacturing industries.
At least 30 percent of wall openings in new facades would be required to have windows or doors, according to the new standards, and all solid waste carts and dumpsters would be screened from public view. New developments would be required to construct a 10-foot-wide pedestrian path along the street.
The district would cover both sides of La Salle and extend a few blocks off of it near Baylor University. Several blocks east of Daughtrey Avenue would be removed from the College and University Neighborhoods District Overlay and added to the La Salle overlay. Residential sections of Daughtrey would not be included.
Primrose Drive and Oakwood Avenue, which parallel La Salle on the side across from Baylor, would be included in the district.