A new painting of Jacob de Cordova has been delivered to the Cen-Tex Hispanic Chamber of Commerce as a sign of recognition for the founder of Waco.
Roy de Romero, an artist who has lived in Waco his entire life, painted de Cordova standing in front of important historical elements of the area. It was featured in the September exhibit "Hispanic Heritage" at the Art Forum of Waco, but at least for now, the likeness of the city's first advocate has a new home.
The Huaco Indians, Waco's first surveyors, the Waco Suspension Bridge and sections of Waco's modern skyline are featured as a product of de Cordova's work.
"It's not really a portrait of Jacob," de Romero said. "It's a representation of the city, pretty much. And of course, if you look closely, there's a representation of the early period before Jacob, which are the Huaco Indians."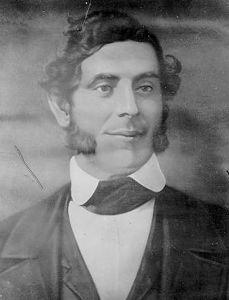 De Cordova, who lived from 1808 to 1868, founded Waco in 1848 and 1849 with two other men, according to the Texas State Historical Association. His father was a Jewish coffee grower and exporter of Spanish descent, and he was raised by his aunt because his mother died during childbirth in Jamaica.
He became proficient in English, French, Spanish, German and Hebrew, according to the historical association. He started a newspaper in Kingston, Jamaica, went to New Orleans in 1836 and visited the Republic of Texas after the Battle of San Jacinto. He later served in the Texas Legislature and owned a successful land agency.
De Cordova was known to give speeches in the Northeast, persuading residents there to move to Texas.
Alfred Solano, president and CEO of the Cen-Tex Hispanic Chamber of Commerce, said the painting of de Cordova is the perfect addition to the chamber's building on La Salle Avenue.
"One of the key elements of this chamber is to promote diversity and representation," Solano said. "And this shows you that the roots of this community, the basis of this community, is that type of person. That's our part of this."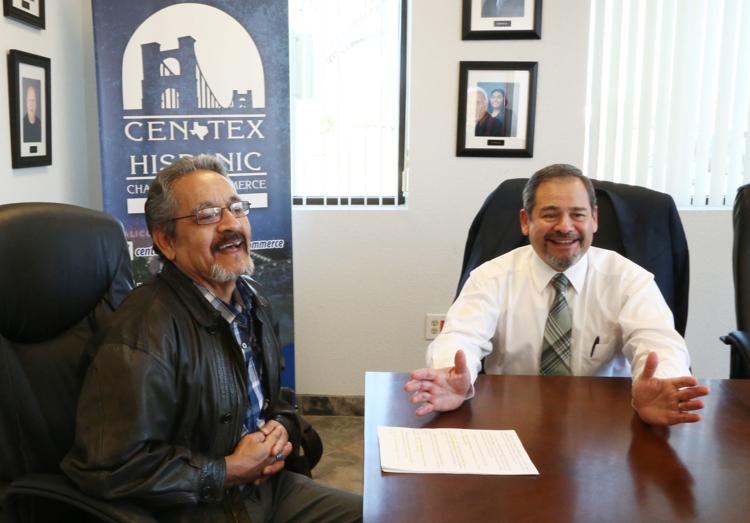 De Romero, Solano and Monica Shannon, the executive director of Texas Fine Artists, mused this week about why de Cordova seems to be a forgotten figure in history, at least in their own informal surveys with Waco residents today.
Did his diverse heritage disqualify him from greater accomplishments? Has he just not been honored properly for his contributions to Central Texas?
"I felt kind of silly to say, 'Who is that?' " Shannon said, referring to when she learned of de Cordova about five years ago while meeting de Romero.
De Romero was working on a series of historical icons when, through his own research, he discovered de Cordova.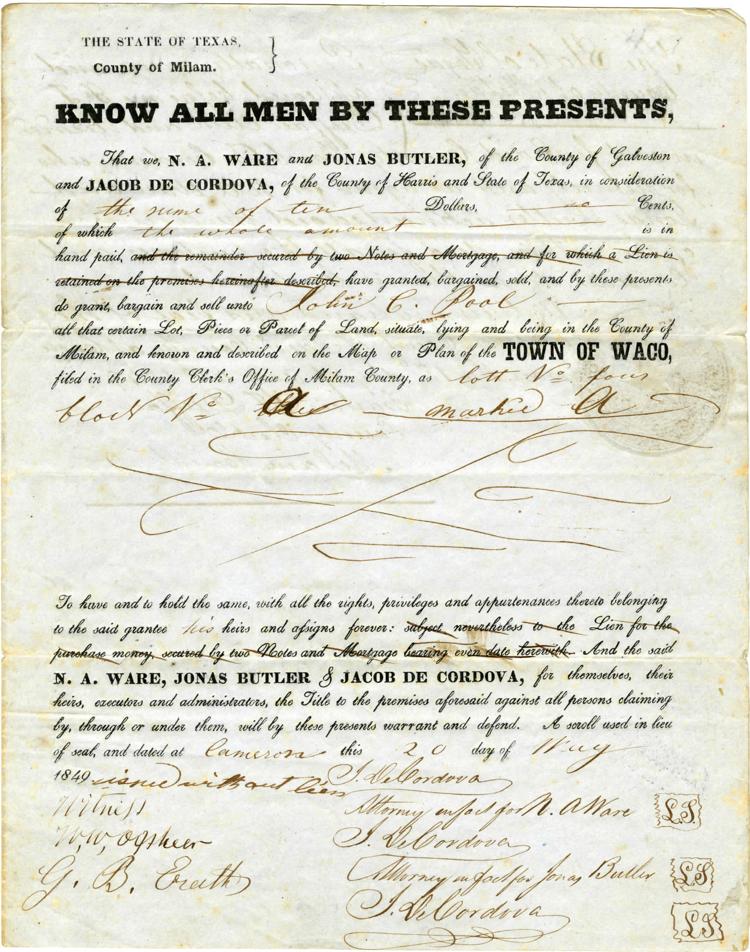 According to the Texas Collection at Baylor University, de Cordova's debts were paid off through his land holdings being spread across 48 Texas counties. Much was sold for 25 cents an acre: "rich man's land for a poor man's price," settlers said, according to the research.
De Cordova also owned the land along the Brazos River that will soon become a development known as the Brazos Promenade. The city of Waco will lease the 16 acres to the developers, who plan to build a full-service hotel, an apartment building and much more.
Ultimately, the painting, "Jacob De Cordova — Founding Father of Waco," is for the city, de Romero said.