At 25th Street Furniture Store, dozens of piñatas hang from the ceiling, most of them carefully crafted by Daysi Barrera, the shop's owner.
The piñatas were the hallmark of her business when she began operating at 1108 N. 25th St. about five years ago.
Now, they are only a piece of an operation that has expanded from decorations and dresses into furniture sales with even more room to grow.
It's a concept of growth Barrera and others want extended down 25th Street, a stretch of North Waco where advocates are gearing up for a revitalization push in the coming decade.
"My goal is, we need to change the look of the street," Barrera said. "Definitely."
The cluster of Hispanic-owned businesses that line North 25th Street are now looking toward a future when shoppers wander down the street, tourists are excited to visit and valuable incentives are readily accessible for their operations.
Some parts are already moving.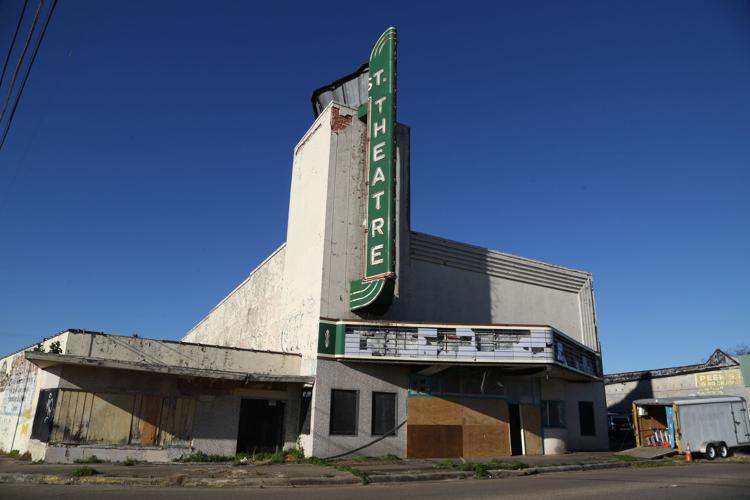 The 25th Street Theatre, a dilapidated structure with an iconic green sign, will soon be will be razed and built again into a fire station and community center after hopes to renovate the 73-year-old building fell through. City of Waco officials aim for a summer 2020 completion date, and the sign is expected to be preserved or rebuilt in some way.
And Poco Loco Supermercado, a Hispanic grocery store chain, is looking to take over a 37,000-square-foot building at 25th Street and Bosque Boulevard that once housed Winn-Dixie, Fiesta and Super Plaza.
Those two anchors could help usher in a new chapter of prosperity for 25th Street, which declined after its midcentury heyday as a bustling commercial corridor.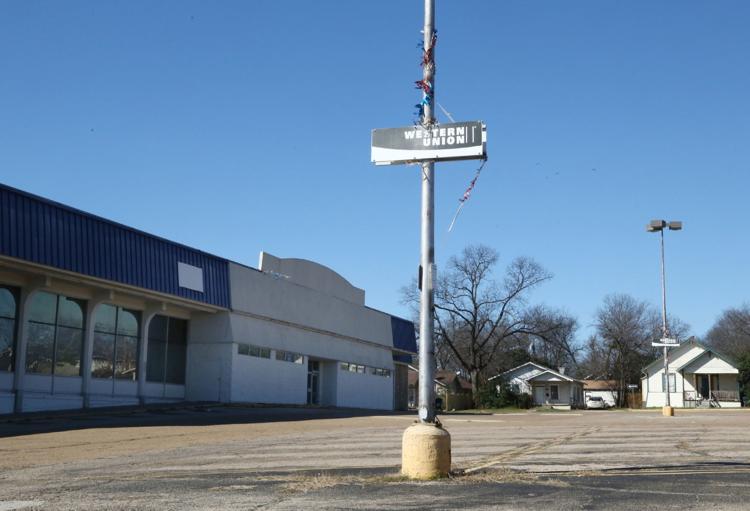 Property owners have been holding meetings for months, outlining the next chapter, not unlike the backers of Elm Avenue in East Waco and La Salle Avenue in South Waco.
Each area holds distinct physical and cultural assets that proponents want to not only preserve but celebrate, capitalizing on Waco's downtown boom and the attention Waco has gotten through Chip and Joanna Gaines.
On 25th Street, the owners envision a two-way, pedestrian-friendly stretch with streetscape and sidewalk improvements. They want their neighborhood to be safe, successful and commemorative of a Latino culture reflective of the surrounding neighborhoods.
"We operate our businesses honestly, we come to work every day and we serve our local community," said Raul Vallejo, who has renovated several buildings in the area and operates an auto repair shop.
Vallejo said it is up to the community to ask for what it wants going forward. One example of that has come through a request to combat convenience stores in the area that operate eight-liners, electronic machines associated with illegal gambling.
The city has studied the issue for years, and police just last year raided Rio Grande Resale Grocery, Tobacco & Gifts at 901 N. 25th St.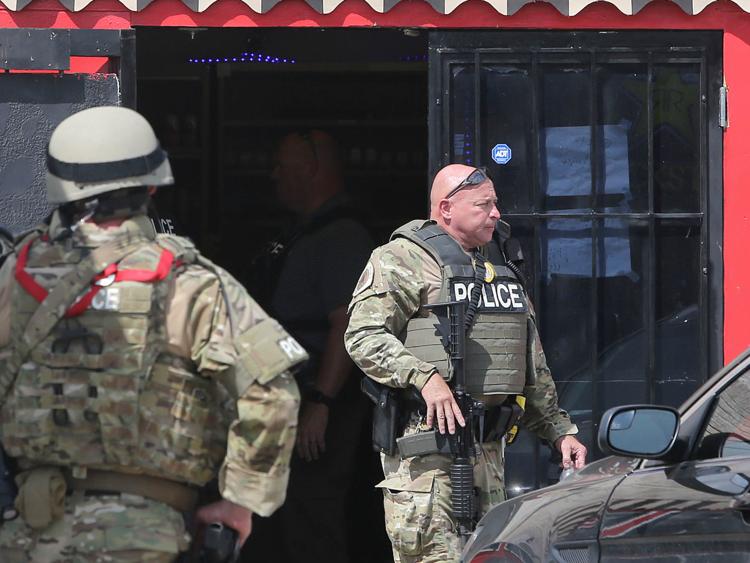 Dillon Meek, the city councilman whose district includes 25th Street, has long pushed for stronger enforcement. And this month, the city council and the McLennan County Commissioners Court formally supported state legislation that would put new restrictions on game rooms, with the aim of reducing illegal gambling and associated illicit activity.
Advocates of 25th Street welcome increased police presence and say it is the first step to transforming the neighborhood into a destination.
"It's really fun and rewarding to see a group of people who have clear priorities, that are clear eyed and moving forward and building out, I think, what could be a really unique space in our city," Meek said.
Meek and others are rummaging through the toolbox of economic mechanisms that could formally shape the area.
The creation of an overlay zoning district, which would set design standards for new developments, is "absolutely on the table," he said. It would require approval from the city planning department, the Waco City Plan Commission and city council.
Another option is to explore the formation of a public improvement district, or PID, in which business owners within the district pay an assessment that funds neighborhood assets such as security guards and lampposts. Waco has three such districts, the most active one being in the central business district.
Meek said the city will also roll out new models for economic development incentives this year. These grants, which he declined to specify, will likely target businesses outside of the downtown Tax Increment Financing Zone, which has helped fund redevelopment between 12th Street and the Elm Avenue corridor.
"I know that city staff is really exploring what it looks like right now to expedite development in areas that are in need of some incentive before the market will demand new development there," he said.
And finally, they have discussed the creation of a merchant association, which would host a more organized effort in its goals, from promoting its culture to gaining incentives.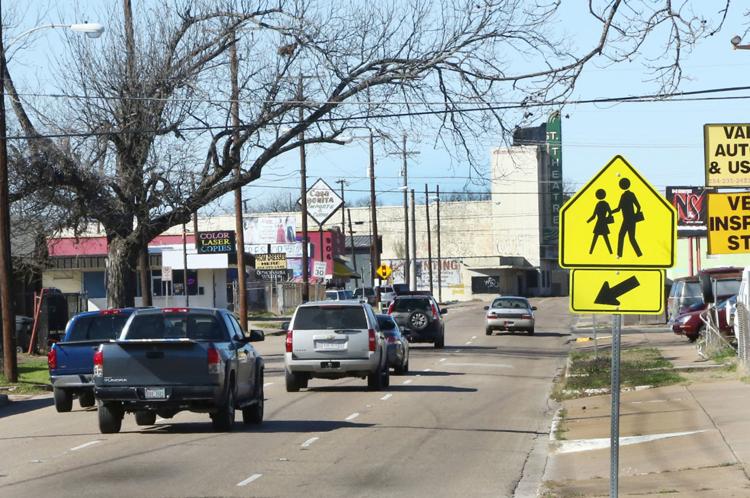 Megan Henderson, executive director of the nonprofit City Center Waco, pointed to a cohesive business culture that has existed for years.
"Not only are there some sorts of specific, unifying, identity-conferring themes in terms of what many of the businesses sell, there's also a community of businesses who have been making it work in close proximity to one another, so you have a community of practice," Henderson said.
She said residents of the adjacent Sanger-Heights neighborhood have an affinity for shared spaces, and the anchoring business district is directly tied to the success of both areas.
Josh Caballero, a community organizer with the nonprofit Grassroots Community Development, said beautification is a major factor in the step forward.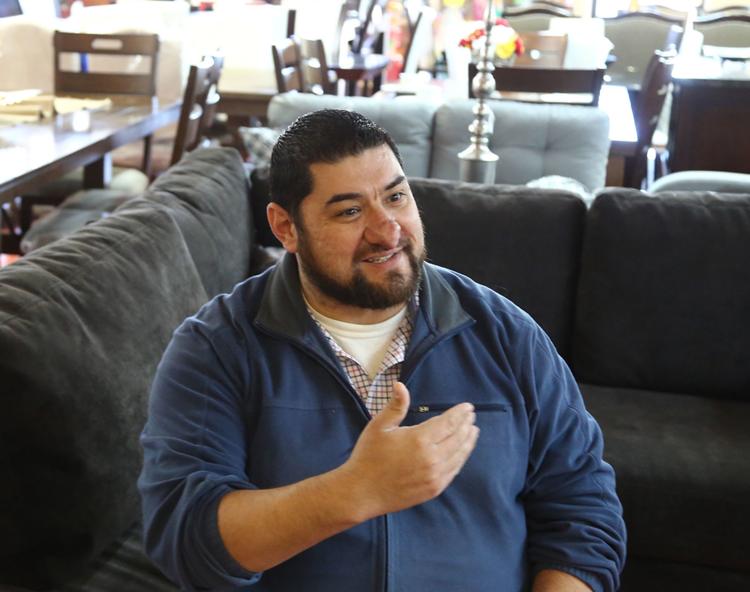 "What does that look like, to have better sidewalk, to have parking that is a little more intentional in the way that is set up?" he said. "Just to create a space where folks would feel comfortable even walking from business to business."
A recent Christmas event drew 700 people to the area, said Barrera, the shop owner. It is those events — festivals, parades, plaza celebrations — that she believes can be replicated.
And central to the discussions is the proud Hispanic culture, reflective of the neighborhood and known to both community members and visitors. Tortilleria Bustos, for instance, is a well-known community hub.
"When people think about piñatas, candies, dresses, something about our stuff, they decide to come to this area," Barrera said. "They already know, 'If you need a piñata just go over there to 25th Street. There are several businesses that sell piñatas over there.' I think that's going to be the culture."