The Elm Avenue corridor is seeing a sudden burst of investment, with a new CrossFit gym, a brewery and plans for new small restaurants and shops, three hotels and a $3.8 million overhaul of streets and sidewalks.
The improvements represent a sea change for a part of East Waco that has been neglected for decades.
Longtime business owners, residents and advocates of East Waco are approaching the change with a mixture of hope and anxiety. Many welcome the new economic opportunities but also question the motives of out-of-town developers and worry about the future of affordable housing and the culture of the predominantly black neighborhoods around Elm.
Those concerns will come to the forefront at a community meeting at 6 p.m. Monday at the city of Waco Multipurpose Center, 1020 Elm Ave. City Center Waco, the North East Riverside Neighborhood Association and the Cen-Tex African American Chamber of Commerce will host a discussion on community priorities for the Elm Avenue corridor.
"The East Waco community is on the record with lots of feedback and concerns," said Megan Henderson of City Center Waco, a nonprofit that partners with the city on revitalization. "There have been lots of times where the community has been asked, 'What do you care about? What are your priorities?' So this is not an effort to rehash conversations that have already taken place."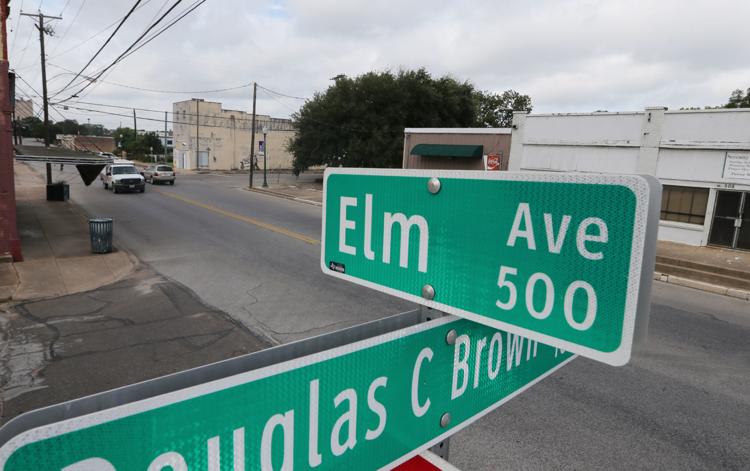 The meeting comes on the heels of a decision this week by the downtown Tax Increment Financing Zone board to recommend more than $3.2 million in public improvements tied to the development of three hotels to be built along Martin Luther King Jr. Boulevard on Bridge and Taylor Streets. Those hotels are an easy walk from the Waco Convention Center via the Suspension Bridge.
Meanwhile, city and state transportation officials are about to begin work on a $3.8 million "streetscape" project on Elm Avenue between the Brazos River and Garrison Street. Combined with other projects under development or on the drawing board, it adds up to an unaccustomed change for Elm Avenue.
"It's going to be a shock," said Carla Dotson, who operates a food truck in a lot on the corner of Elm Avenue and Hood Street.
"The neighborhood association has tried to bring awareness to that, but for some reason, some of the people hear it, but it doesn't resonate until you start getting your tax bill," she said.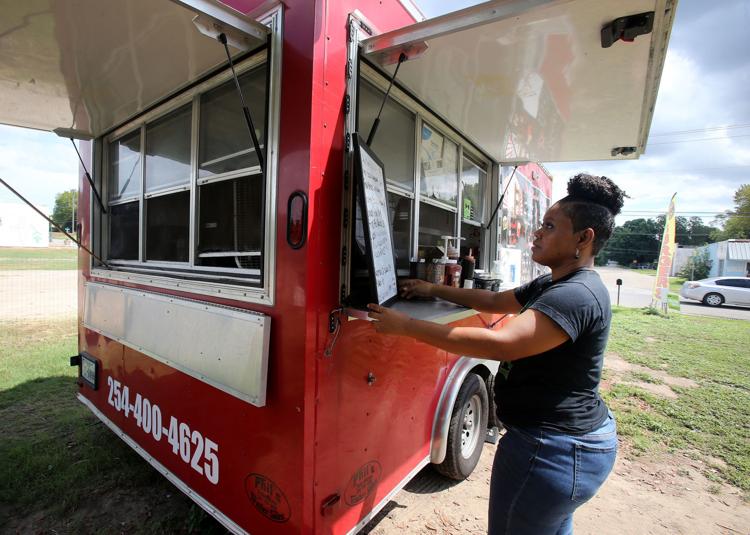 Dotson said she bought the lot five years ago for about $500, a price that seems unheard of now. She hopes the city will invest in improving the area's housing as property owners see property values and taxes go up.
Those real estate changes also worry Marilyn Banks, who has owned Marilyn's Gift Gallery at 818 Elm Ave. since the late 1980s and lives in the neighborhood. She plans to attend Monday's discussions.
"What's going to happen to the elderly?" she said in an interview this week. "Because I feel they may be in a position where they're going to be taxed out, as far as their property is concerned. I just hope they know their worth if they have to end up selling. I do have a concern about that."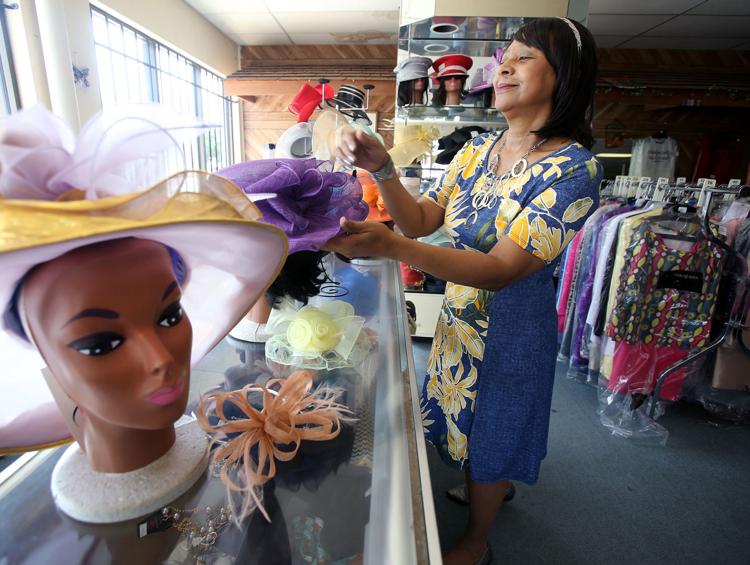 Henderson said that concern will be addressed.
"If we start with what we already know, maybe that's all we need to know, but this is a time to check that," Henderson said. "Is there new information? What do we need to know to be able to pursue policies and developments that bring the community closer to what it wants, and to have dialogue with proposed developments that have elements that concern the community?"
Nancy Grayson, the owner of Lula Jane's bakery at 406 Elm Ave., named her concern as gentrification — a term often used critically to describe the displacement of lower-income communities by upscale development.
"It's a shame not to be forward looking enough to say, 'How do we protect those people's homesteads that they've lived in for generations, for decades?' " Grayson said.
"They've received that property through the generations and they should be able to stay there and live there. … If they can't afford their taxes because they increase, they have to sell their homes. But then the sale of that home doesn't get them where they want to be, where they're comfortable, where their history is. We are charged with this as a responsibility that goes along with development, and I think most developers don't give that a thought. Perhaps they're only concerned about how much money they'll make."
Grayson said Elm Avenue development should begin organically, in a way that allows local entrepreneurs to build on the opportunity and diversity of the area.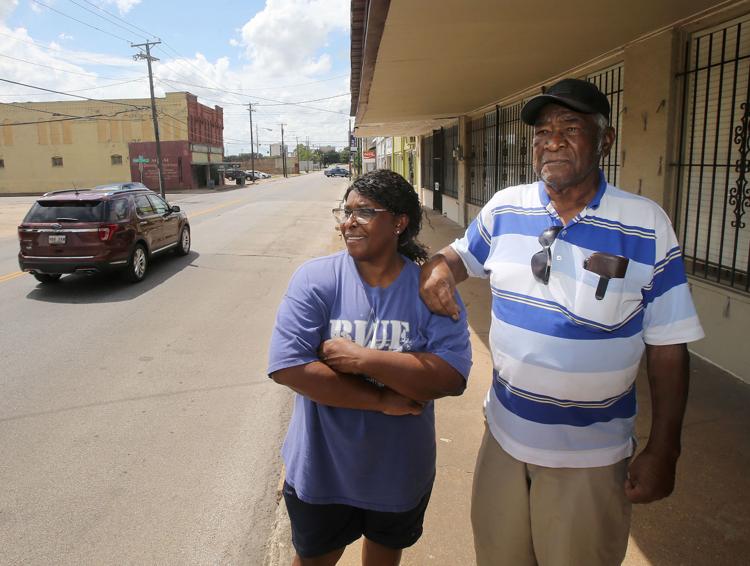 "I'm a really big proponent of preserving the history and the culture that is on the east side of the river, and it's a marvelous place, and we need to respect that," she said.
Concerns about new kinds of development spilled over into Waco's 170th State District Court last month. A group of former board members of the nonprofit Eastern Waco Development Corp. filed a lawsuit challenging the sale of the building at 713 Elm Ave. operated by CrossFit Waco, which lost its leased space next to the Magnolia Silos in downtown.
The plaintiffs said they were chosen at a community meeting to replace the existing board, which sold the building to the gym. An attorney for the EWDC filed a motion challenging the plaintiffs' standing to bring the lawsuit, saying it had been five years since they have been active. A hearing set for Friday was cancelled, and parties said they're trying to resolve their differences without litigation.
Henderson said she doesn't expect to resolve all concerns at Monday's meeting, which is expected to last at least an hour. But she hopes it will end with the creation of working groups that can continue those discussions.
"There's no way, if we don't plan ahead, to help those people who have been living in their homes for decades," Grayson said. "We have to be deliberate. We have to be careful. We have to be respectful."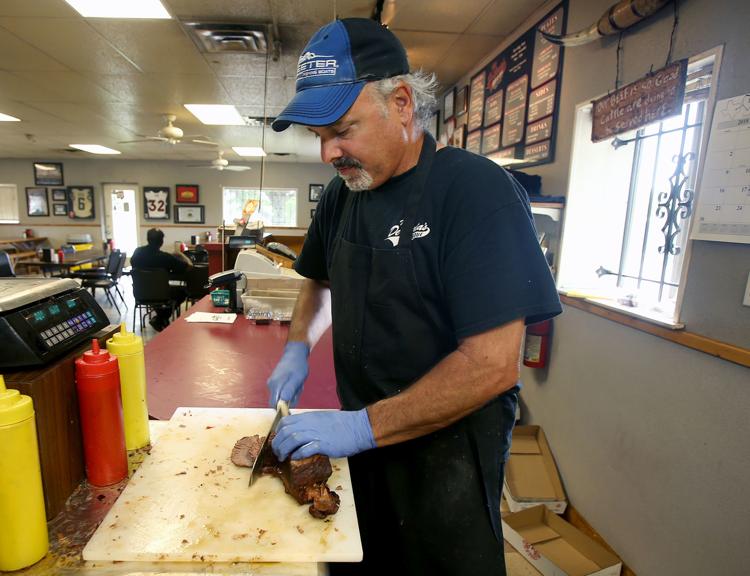 Read more
---
The downtown Tax Increment Financing Zone board on Wednesday unanimously approved more than …
Former board members of the Eastern Waco Development Corp. are challenging the sale of a cor…
Plans for a dance studio, restaurant and infrastructure renewal on the 700 block of Elm Aven…
An ambitious $3.8 million effort to transform Elm Avenue with wide sidewalks, street trees, …