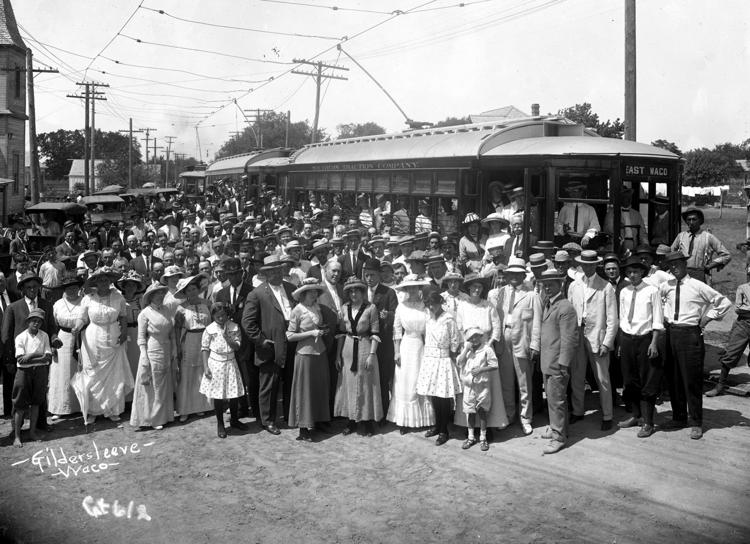 The old train tracks that street workers unearthed this month under Elm Avenue hold a special memory for Alex Williams, a retired educator who lives a few blocks away.
They were the same tracks that took him on a youthful adventure in the big city more than 70 years ago.
Williams recalled this week getting on the one-car electric interurban train with his friends early one morning in 1948 and heading to the State Fair in Dallas on one of the rare days they were welcome to go.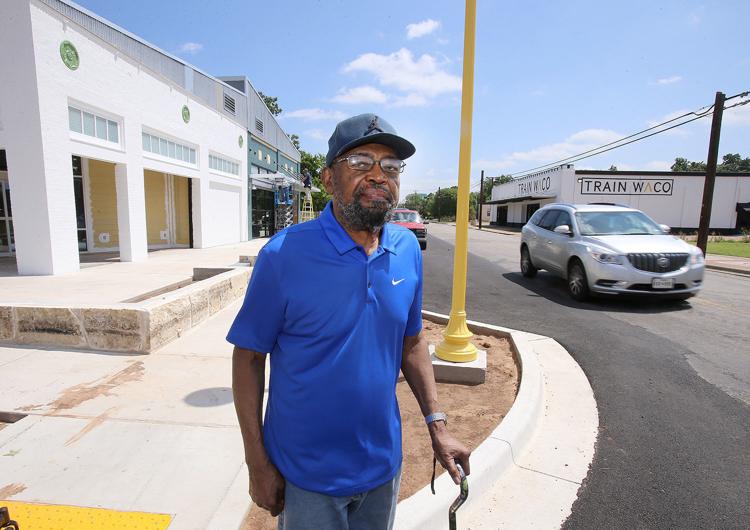 It was "Negro Achievement Day" at the segregated fair, and getting there meant a three-hour ride in the back of the trolley-style train car, which was also segregated.
Still, it was a thrill for the Waco teen to ride, much nicer and faster than the old streetcar that ran from East Waco to downtown along the same tracks.
"Once that baby got to rolling it would roll," recalled Williams, 85. "I was sitting in the back seat. I wasn't worried, because if they had a wreck the people in front would catch it first."
That year was the end of the line for the Texas Electric Railway, and with it ended the era of electric interurban train travel in Texas. The 97-mile Dallas-to-Waco line closed on Dec. 31, 1948, long after the closure of hundreds of miles of similar lines in North Texas and the Houston area.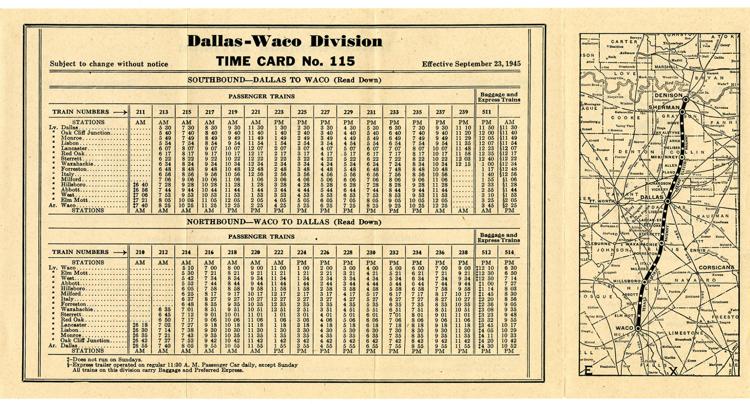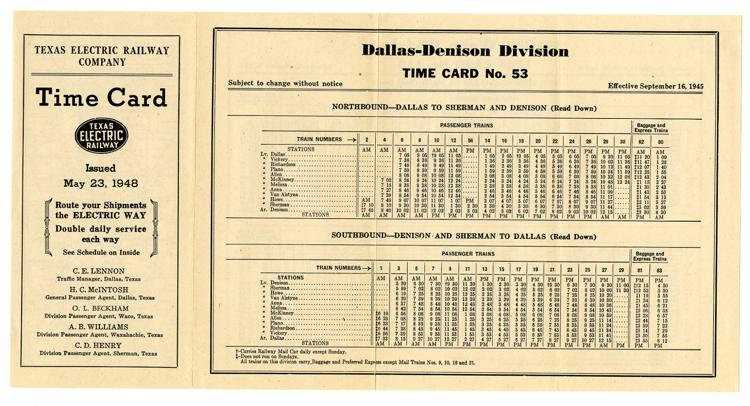 Widespread car ownership and all-weather roads spelled the end for an electric train system that had offered an affordable and flexible alternative to steam train travel. The Dallas-to-Waco line had a dozen or so trains running each way daily, stopping in small communities such as Elm Mott and West.
It had been only 35 years earlier that the first interurban train made its triumphal entry into downtown Waco, drawing a crowd too big for police to control.
On Sept. 30, 1913, sentries atop the American Amicable skyscraper spotted the Southern Traction Co. train heading south from 7 miles away, and they sent up a red flare to prepare the crowd around the town square.
"The initial outburst of welcome was a deafening roar," the Waco Morning News reported the next day in a long and breathless account. "Cannon boomed, anvils rang, factory whistles shrieked, and the horns of a score of automobiles parked in the middle of the jolting, elbowing, swaying, sweating mass of humanity tooted grotesquely."
The line ran south through Lacy and Lakeview, then separate communities, along what is now New Dallas Highway and entered Waco along what is now Hillsboro Drive. From there it ran down Elm Street and over a specially constructed iron truss bridge, the piers of which can still be seen just upstream of the Suspension Bridge.
The line had its southern terminus on Austin Avenue in downtown Waco and connected with a well-developed electric streetcar service in Waco. The Texas Electric Railway Co., as it came to be known after a series of mergers, owned the local streetcar system. The company's founder, J.F. Strickland, was also a founder of Texas Power & Light, which built a large electric plant on the banks of the Brazos River to provide Waco and the train system with power.
Louise Everett, 96, of Lacy Lakeview, recalls taking the interurban to Dallas as a teenager in the 1930s to visit her sister, who lived near Fair Park. She enjoyed the visits, though she described the big city as "too big for me."
She continued to use the train until the 1940s, when she married and moved out of her father's home in East Waco.
"Waco was expanding, and there was more work available," she said. "People could afford to buy an old car."
Everett recalls catching the interurban on Elm, which then was bustling with several large grocery stores, Jasper's Barbecue, two "tourist courts," a turkey plant and a log-cabin style "holy roller" church where she liked to sneak off and listen to the lively fiddle playing.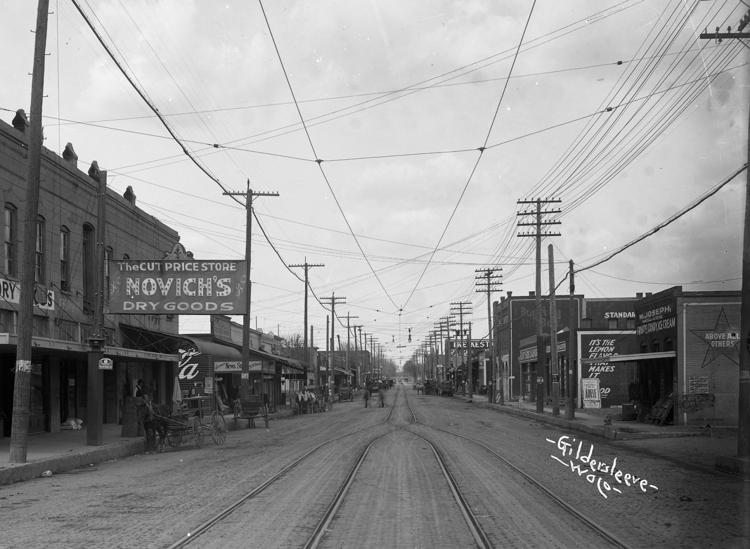 Through the 1930s, Everett lived in the East Waco neighborhood where Williams now lives. But at the time, Williams recalls, that area between Dallas Street and Garrison Street was almost exclusively white.
In fact, black residents considered that a "sundown" neighborhood, where blacks could only go during the day as menial workers, said Williams, who lived across Garrison next to J.H. Hines Elementary School.
He said a city bus came into the white neighborhood from downtown, but blacks preferred to ride the electric trolley so they did not have to set foot where they were unwelcome.
On that long-ago state fair day, he guesses that he probably walked downtown to the interurban station.
He recalls that the train car had signs on each row of seats that could be pulled down to indicate the "whites only" section. When a white person sat down, every seat ahead was off limits to blacks.
"Lots of times (blacks) had to stand up," he said. "It was just a thing of the times. We never did get accustomed to it, never understood why you had to do it. Well, we knew why we had to do it, because it was segregation from cradle to the grave. I was rather young at the time, but we were going to school, and the teachers were telling us, 'You've got to be prepared for the fact that it won't be like this always.'"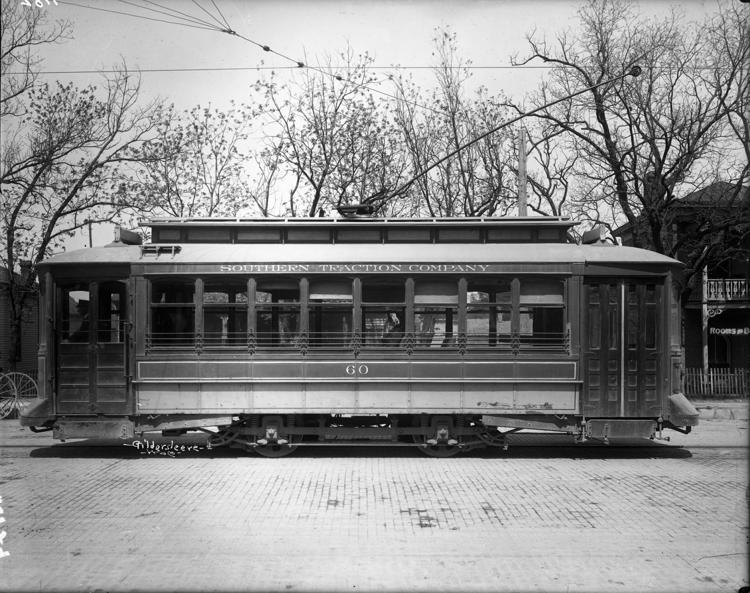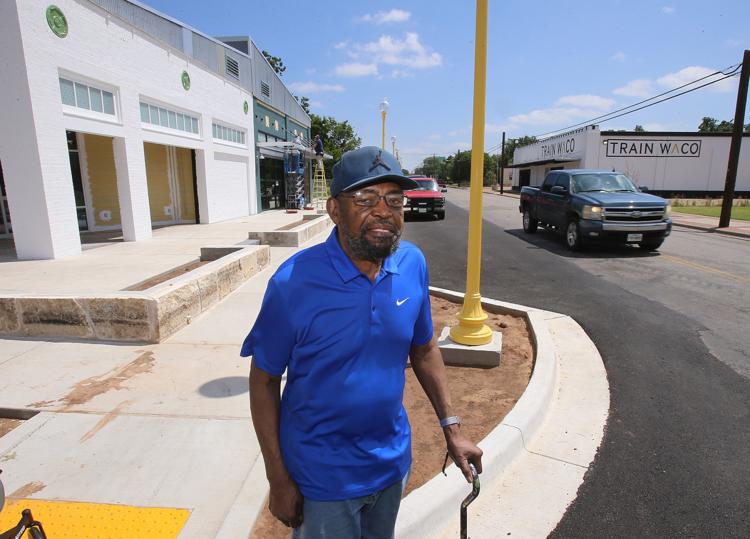 By 1956, segregated transit would be outlawed by a federal ruling in the Montgomery bus boycott case, but by then the interurban would be long gone from Waco, and so would Williams.
Williams, a football player, went on to graduate early from the all-black A.J. Moore High School in 1950 and play two seasons at Paul Quinn before shipping out on a steam train to join the Navy in time to serve in the Korean War.
As for "Negro Achievement Day" at the state fair, Williams enjoyed every minute of it.
"That was the day Prairie View would play Gramblin," he said, referring to two black football powerhouses. "The day of the fair, you got to go around like you were somebody, with all the drinks, all the rides and so forth. It was like going into a new world. We had a lot of fun meeting other black kids from other parts of the state."
Williams would go on to a career of coaching Texas high school football and retired as a Corsicana High School principal in 1997.
After moving back to Waco, he became a Waco Independent School District trustee and settled down in the neighborhood where he once could not go after sundown.
As for transportation, he misses the old electric train, but a Lincoln Continental now gets him where he needs to go.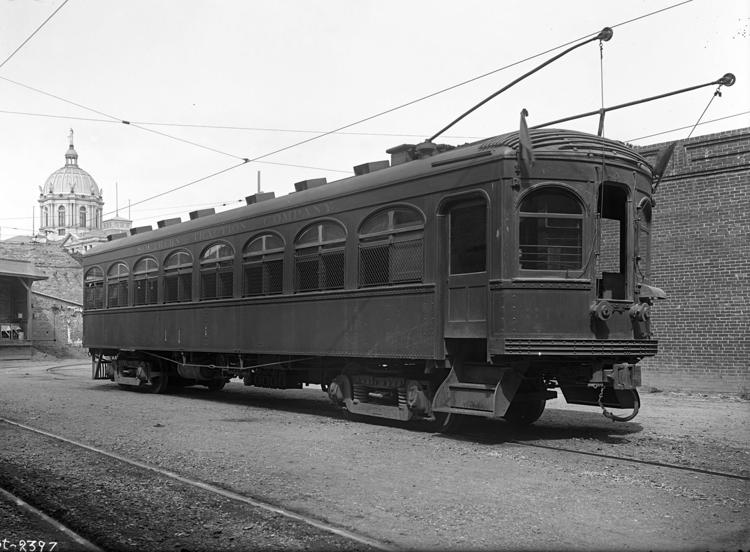 ---
Read more
A relic of Waco's transportation past came to light Monday as crews were working toward Elm …