Greater Waco transportation leaders will soon decide whether to devote $60 million of their state transportation funding allocation toward Interstate 35 construction in hopes of preventing a four-year project from becoming a 10-year headache.
Construction begins next spring on a $300 million widening of I-35 from 12th Street to North Loop 340/Meyers Lane, and Texas Department of Transportation representatives are working to keep residents and business owners informed of the coming changes. TxDOT officials Tuesday held another public meeting to share details of the project and make residents more familiar with the upcoming work.
While state officials work to educate the public, local leaders will debate how to expedite funding for the second phase of widening and reconstruction of I-35, from South 12th Street to South Loop 340. The second phase is estimated to cost $240 million.
The two massive projects in Waco are the final stages of a massive $2.1 billion reconstruction of I-35 through the 80-mile Waco TxDOT district. The project began in 2010.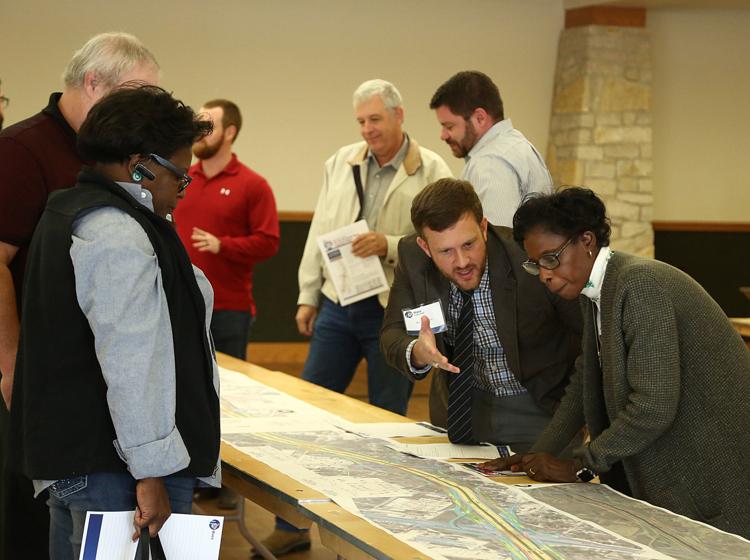 At a Dec. 20 meeting, set for 2 p.m. at the South Waco Community Center, the Waco Metropolitan Planning Organization will discuss whether to earmark more funds for I-35 and how much.
Waco Councilman Dillon Meek, chairman of the MPO policy board, said local officials have held extensive discussions with TxDOT about the state's expectation of local dollars for the project. The Waco Metropolitan Planning Organization receives funding from the state every 10 years to use for TxDOT-related projects.
Local leaders have argued the I-35 widening is primarily a state and national project and not a Waco one. However, if allocating a portion of the Waco MPO funding will get the second portion of I-35 moving, it's worth considering, Meek said. He said he does not want to see I-35 through Waco under construction for 10 years, rather than the four to five years it should take.
"It would make sure the construction through Waco is done in a much more expedient fashion," Meek said. "What would be I think a negative impact on our economy and quality of life would be is if from Bellmead to 12th Street is under construction and as soon as that's done we start construction from 12th Street to Hillcrest Hospital."
Impacting other projects
Meek said if the Waco MPO board votes to allocate $60 million toward the project, the decision will not likely impact other local projects now in the works. However, if the board agreed to more funding it could adversely affect when other local road projects were done, Meek said.
"That will be part of the discussion," Meek said about the meeting. "If we give beyond that, we'll have to come up with a solution."
The Waco MPO board dedicated $80 million toward the first phase of the I-35 project.
Other projects on the board's horizon include widening a portion of Loop 340 and State Highway 6, reconstructing the New Road and Franklin Avenue intersection, and building a railroad overpass on State Highway 317.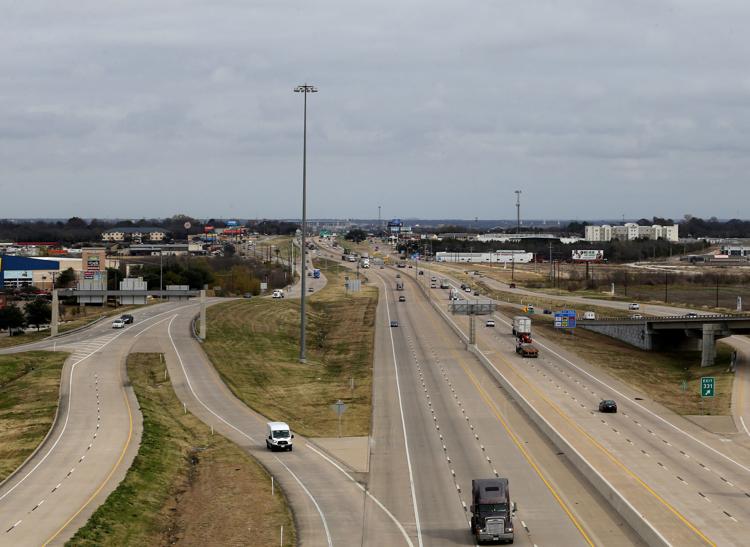 Chris Evilia, Waco Metropolitan Planning Organization director, said for planning purposes the Waco MPO allocation of state transportation funds is about $20 million to $21 million per year.
"With that said, however, we are allowed to program all of the next 10 years' worth immediately if we have projects ready for construction, TxDOT's cash flow permits, all other funding commitments have been made and the Transportation Commission agrees," Evilia said. "Now if we did that, then there wouldn't be anything more for us until after 2029."
State Rep. Charles "Doc" Anderson, R-Waco, said he met with state officials as late as last week to discuss getting the second portion of I-35 funded. The two projects were initially pitched as one.
"If we can synchronize that, it'll save a lot of lives. It will save a lot of serious injuries," Anderson said in an interview Tuesday. "It'll save a lot of businesses and the quality of life as you start moving forward. We don't want to be the bottleneck between the Red River and the Rio Grande."
Meanwhile, there is a lot of uncertainty throughout the community about the construction set to begin this spring, Anderson said.
"The more people inform themselves, the more they learn about alternative routes, the more they start to anticipate some of the problems the better off we'll be," Anderson said.
Informing the public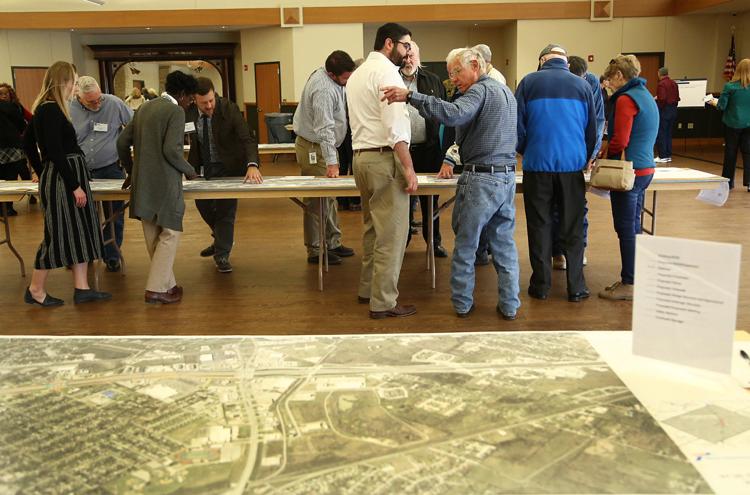 TxDOT is taking the same approach. Another community meeting will be held after a contractor is chosen for the project later this month.
"This is about letting folks know what to expect so there aren't any surprises," said Ken Roberts, TxDOT Waco District spokesperson. "If we can do that the community, in general, is going to be more accepting of the inconvenience. Because it is going to be inconvenient. It is going to be a situation that is going to impact them much more than they know."
TxDOT has kept the website My35.org/Waco updated with information on the project and how to get more information.
"This is about information," Roberts said. "This is not where folks are going to come in saying, 'well we need to change this we need to change that.' We're past that. What we want to do is we want to make sure folks understand how the project is kind of going to develop. We don't have a contractor on board yet. Once we do, before we go to construction, we will do this again and bring folks back in and we can share a little bit more specific and detailed timeline."
Construction will widen about six miles of I-35 from three lanes in each direction to four lanes in each direction, update the access roads and access points from local streets, reconfigure on- and off-ramps and placement, create new bridges and improve traffic control.
"What we have to do we have to respond and accommodate to the growth of communities of the state itself when you consider the number of folks coming to Texas every day, we have to be able to accommodate that traffic," Roberts said. "One of the things we have right now is a '60s era facility that we need to bring up to current design and safety standards. Increase safety and efficiency is what this project is all about. Today is all about information."