HUBBARD — It brims with history, this community a marathon race east of Waco on State Highway 31. The wealthy once traveled here to indulge in the healing power of mineral baths. Some fell in love with the area, building stately homes on streets today lined with crape myrtles and antique shops.
Some say Hubbard's future lies in limbo. Its Dairy Queen closed, never a good sign in small-town America, but Sonic has placed there a brick-covered, dine-in restaurant, not its prototype car-hop restaurant. Ronnie and Theresa Raney, retirees from Ellis County, could not resist a three-story Victorian on Bois D'Arc Avenue, and they have friends eyeing Hubbard with interest.
But what about that $70 million ogre lurking on the outskirts? The Texas Department of Transportation is rebuilding a 9.7-mile portion of State Highway 31, widening it from two lanes to four lanes and making other adjustments, including creating "an eastern reliever route" outside Hubbard city limits. The bottom line is that vehicles now traveling through Hubbard bound for Corsicana, Tyler or other points east and north may never see downtown.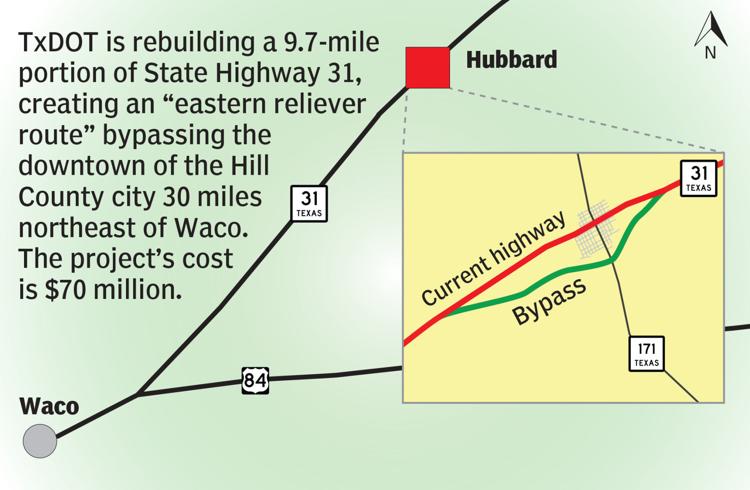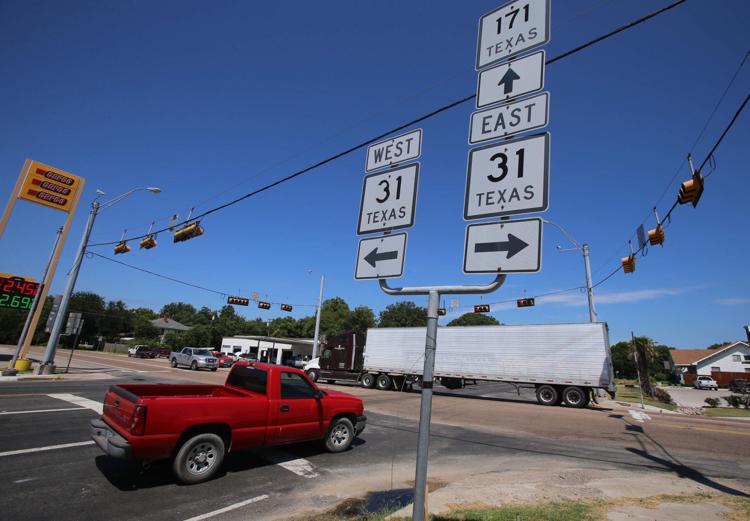 Some may wonder if this one-stoplight town, literally, will fade to black like the infamous Bates Motel in Hitchcock's "Psycho," abandoned by progress.
"Everybody has an opinion. Just stop by the City Cafe any morning," said Gene Fulton, president of the Greater Hubbard Chamber of Commerce.
Personally speaking, Fulton said the highway department is doing Hubbard a favor. Alternative designs could have threatened existing businesses.
"That would have been a big mess on us," Fulton said. "Where things stand now, there will be enough vacant land for a medium-sized truck stop, maybe a fast-food place and a hotel. They can create a new town on the loop."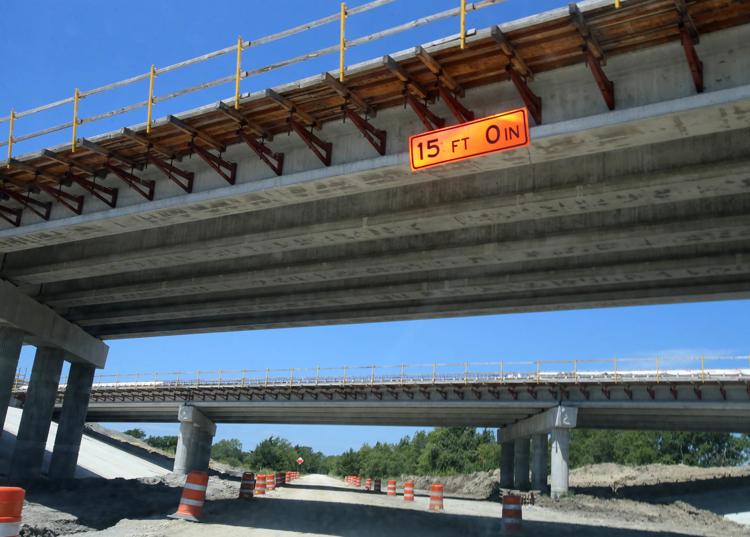 The 18-wheelers now barreling through the heart of Hubbard likely will take the modified highway when it opens in 2020, according to TxDOT estimates, while others may opt to travel what will become Business 31 through town, Fulton said.
Whatever the outcome, Hubbard, population 1,431, may never be the same.
"It may hurt momentarily," said Hubbard Antique Mall's Carol Scott, taking the long-term view. "But people who are going to shop for unique items and antiques have been coming here since the 1980s. They want to get off the beaten path to go junking. That will not change, I don't believe."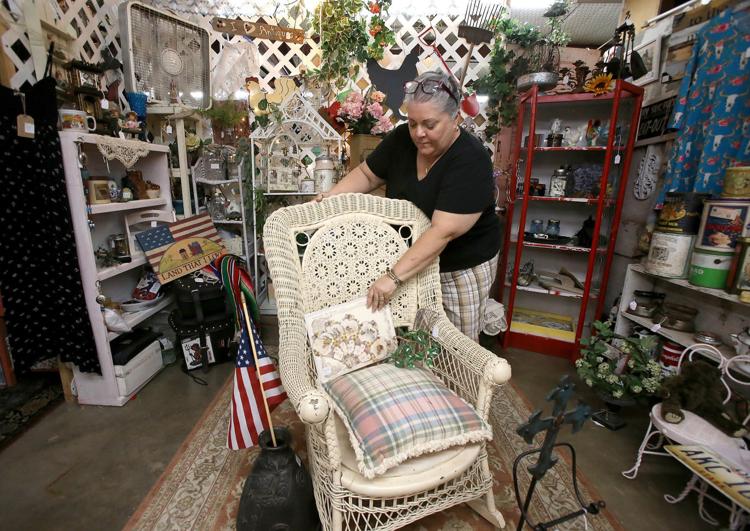 More than 20 vendors peddle glassware, wooden objects, collectibles, jewelry and offbeat toys in the mall. Many items originated at estate sales.
"We get 20 to 30 people a day in here. Some days, nobody, but on the weekends, it's crazy," Scott said. "It's a sleepy little town, but it's holding its own. We see people who have been to the VA in Waco. Others have family in the area. Some have farms nearby. We've got a nice Sonic, at least three antique stores. We're close to Sonic to get your big-city fix, then come back to our one traffic light where you can hear the birds again."
Hubbard is not without problems. Assorted commercial properties, some appearing on busier thoroughfares, have given up the ghost, and have the names and numbers of real estate agents on the premises to prove it. Old homes sag. Signs have faded. Rust has gained a foothold here and there.
But real estate agent Margot Foster said she notices a resurgence.
A relatively new antique shop called Ida Pearl's, on North Magnolia Avenue, is attracting attention. A general store is under development next door, and another vacancy downtown is under contract, Foster said.
"That's a pretty good lick for Hubbard in a short time," she said.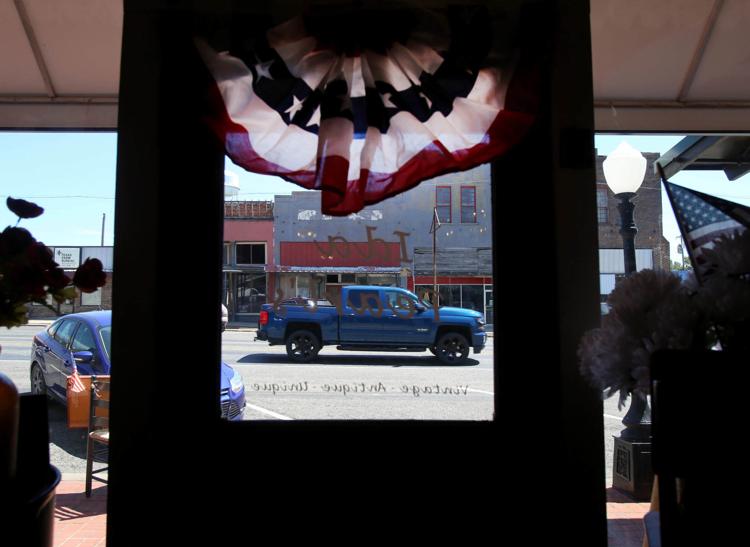 "Polo's Pizza downtown has very good food, Italian and Mexican," Foster said. "We have the walk-in Sonic, which arrived about this time last year. Wells Fargo moved out, but Citizens State Bank moved into their space. Hubbard City Drug can compete with anybody. We've got a lot going on here."
Ida Pearl's owner Joyce Marek said the highway's pending impact "has crossed our minds," and she wonders if a strategically placed billboard would help.
Her shop dotes on novelty items with Texas ties, selling, for example, dish towels in the shape of the Lone Star State. She reminds that Major League Baseball great Tris Speaker was born in Hubbard. The mineral water, discovered with the digging of a well in the 1890s, put Hubbard on the map with two other communities, Marlin and Mineral Wells. A bath house and 14-bed hospital opened, and Hubbard's population exploded to 2,700 by the 1920s.
The bath house closed in about 1930 and was destroyed by fire in 1934, according to a post on texasescapes.com.
Hubbard is due another heyday, said Fulton, the chamber of commerce president.
"When property comes up for sale in the country around Hubbard, it sells within a matter of days. People are wanting a little piece of the rock, though not necessarily right in the city limits," Fulton said. "There have been rumors that some pretty-good-sized investment groups have been looking at land between Dawson and Axtell the past few months. Maybe they've discovered us. I worked in Waco for decades, and now look what is happening there. We're in what you might call a sustaining mode here in Hubbard. We don't have a lot of wiggle room financially, but we hope to change that with the addition of a few more businesses. You have to remember what Hubbard went through in 1973, the tornado that killed six people and destroyed 200 structures. It's hard for a little town to survive something like that."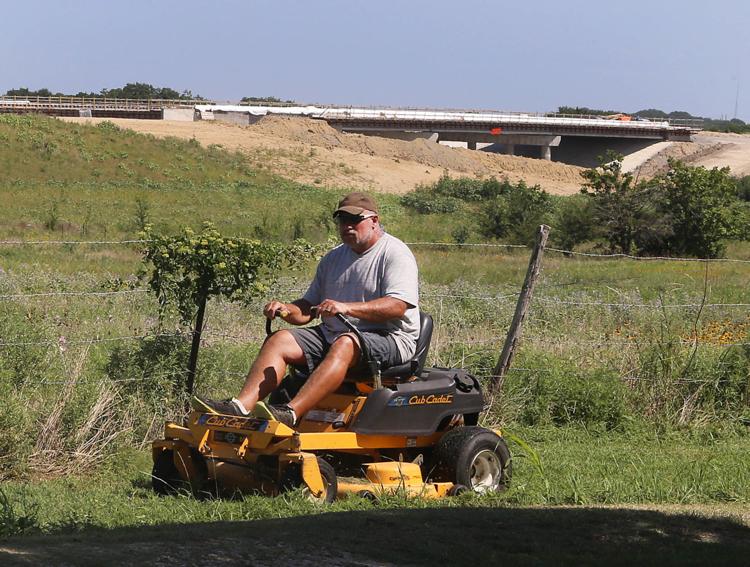 But it did, and Fulton said he sees bigger and better things.
He spoke to the Hubbard Lions Club on Thursday, and urged the 10 in attendance to serve as ambassadors for the community, to talk up what is good about Hubbard and let visitors know there is plenty to do.
Fulton said he hardly had the crowd roaring, but he remains optimistic. The city serves as a crossroads, highways 31 and 171 run through it, giving travelers access to Interstate 35 and I-20. Opinions continue to run hot and cold, but Hubbard has history on its side, Fulton said.