Lane Murphy had good news to ponder while wrestling pianos at the former St. James United Methodist Church building recently.
He and his wife are working with a Los Angeles businessman to create an Italian restaurant in the basement of the historic black church they bought in 2016. But he was even more excited about the news about a national honor in the works for the building at Second Street and Clay Avenue.
The Texas Historical Commission's state board of review, meeting in Marfa earlier this month, nominated the building to the National Park Service for placement in the National Register of Historic Places.
Such inclusion means Murphy and his wife, Amy, must meet strict guidelines in renovating the church that a black congregation built in 1924. But that's no sweat, said Murphy, who probably perspired more moving a Hammond C-3 organ and piano into the church sanctuary last Thursday, with several Baylor University students contributing elbow grease.
Lane Murphy is a Baylor Magazine editor and part-time English lecturer at the university. The Murphys bought the 13,000-square-foot church in 2016, after it had become a financial burden for the congregation. Attendance had fallen from more than 600 on Sundays during its heyday to fewer than 60.
The couple has secured $530,000 in Tax Increment Financing pledges, and are pursuing state and federal tax credits to bankroll a similar amount toward the project of $2 million to $2.5 million . Banks and private investors would finance the balance, said Murphy, adding that TIF money, for example, can't be spent on amenities such as kitchen equipment, furniture or furnishings.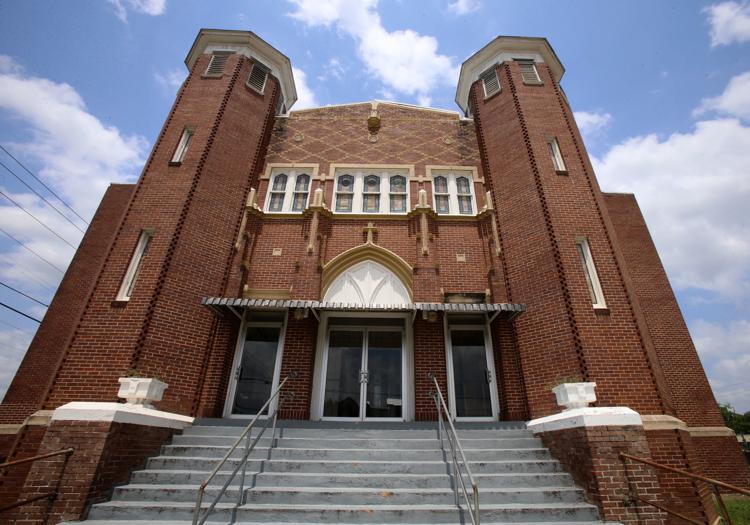 Historic status
Historical designations are nothing new to St. James United Methodist Church, though federal recognition would top its list of achievements.
An onsite Texas Historical Marker states: "One of Waco's oldest churches, St. James Methodist Church was organized in 1874 by Father Anderson Brack. From the first worship services, conducted in a house near the Brazos river that served as a school to the black community, the congregation built several sanctuaries before completing work on this building in 1924.
"Designed in a modified Gothic Revival style, it features decorative brickwork, pointed arch windows, and octagonal towers. For over a century the congregation of St. James has been active in missionary work, community service, and Christian education," Texas Marker No. 4444 concluded.
The marker, dated 1986, declares the church a Texas Historic Landmark.
In 2017, the building was recognized for its historical significance by the Waco Historical Landmark Preservation Commission, Murphy said.
Murphy said state and federal entities apply similar guidelines in determining what changes can be made to historically significant buildings. With that in mind, he said, he believes the Murphys' vision for St. James, as reflected in documents submitted to the Waco City Council, the board of Tax Increment Financing Zone No. 1 and the Texas Historical Commission will prove acceptable to the National Park Service for National Register listing.
Review process
Still, the review process does not pass quickly. Murphy said the timetable, as he understands it, gives the Texas Historical Commission up to 90 days to forward its nomination to the National Park Service.
The National Park Service then would have 45 days to review it.
Inclusion in the National Register of Historic Places offers an array of benefits, according to the National Park Service website. It can make grants available for securing easements or revitalizing property, and make tax credits easier to get. Some private funding sources look more favorably on projects involving federally designated historic locales, the website said.
Once the Murphys have cleared all permitting and financing hurdles, they will proceed with renovations. They have placed the project in the hands of local contractor Justin Jimenez, owner of JX3 Development.
"We hope to get started within a month, and we see a 9-to-12-month construction process for the restaurant and the exterior, a couple of months more for the sanctuary," Murphy said. "The restaurant will be in the basement, in the old fellowship hall, which is where our partners in Los Angeles come in. They have experience in creating unique dining experiences. Everything food and drink related will be in the basement, including sit-down service and a bar to go with it. That will allow us to use the sanctuary for community events, concerts and weddings. We're having many conversations, hoping to complement Waco's growing creative element."
'Not standard Italian fare'
The restaurant, as now planned, will carry the name Chapter.
"It's a new concept, a Waco original, definitely not a franchise or chain," said Murphy. "I think it will seat 150 to 200. Is it upscale dining? Yes, but I don't know if that's the exact word to use. It is going to be a nice sit-down, full-service restaurant, something that will do justice to the building.
"It will be Italian, but not standard Italian fare," he added.
Murphy told the TIF board during a tour of the building he is taking bids on restoring the church's 84 stained-glass windows, one of which has been pierced by a gunshot. He said he well knows the building's shortcomings and strong points, having shoveled out pigeon droppings and examined water damage. Termites have gnawed on the attractive window frames.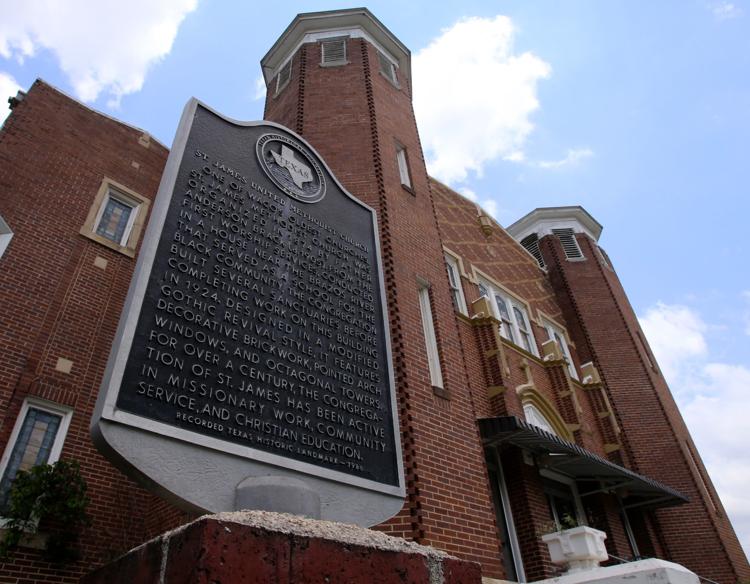 He vows to find a place for pianos and an organ visible in vintage photos from the 1950s. He's archiving those photos, and placing members of long-ago congregations on Facebook in hopes of securing identifications.
He is working closely with J. Fall Group, a design and hospitality firm that has created restaurants in Los Angeles and Chicago, including Nighthawk Breakfast Bar, Paperboy and Easy's, according to its website.
"We connected through social media," said Murphy of his link-up with Los Angeles-based J. Fall Group. "We were exploring uses for space, for arts groups, law offices. We were having all kinds of conversations. We had four or five conference calls. They came out and looked at our space, the sight lines, and fell in love with the basement. They thought it could make something unique, a creative element that could add to what's going on in Waco."
Recently, Los Angeles-based trade magazines reported that J. Fall Group, founded by Jeremy Fall and Henry Costa, had been acquired by K2 Restaurants, another California-based hospitality company.
Fall, quoted in restaurant-hospitality.com, said of the acquisition: "The vision for J. Fall Group was to create a family of Americana-inspired restaurants that didn't follow any food trends and were nostalgic of our childhoods."
"Having K2 step in will help pour gasoline on the fire and expand our playground across the country so that we can open our doors to more people," said Fall. The story, meanwhile, mentions his Waco project, saying the acquisition "includes yet-to-debut concepts by J. Fall Group, which include the Waco, Texas, restaurant Chapter, described as old-school Italian with new-age face lifts in a historic church, and the 1970s-themed speakeasy called Jukebox, which will be inside Chapter."
Fall could not be reached for comment by the Tribune-Herald. Murphy said he was aware of the buyout and feels good about the relationship with K2.
People entering the historical former St. James United Methodist Church building in downtown Waco see a message in gold lettering assuring that prayer changes things.