Eduardo Garcia walked the neighborhood around North 15th Street and Colcord Avenue, with city Councilman Dillon Meek serving as tour guide.
Now he will open a business there selling Mexican sweets.
"I fell in love with the place," Garcia said. "Dillon is a great guy, and he showed me around, talked to me about Mission Waco, Jubilee Food Market, World Cup Cafe, how the neighborhood has changed."
Garcia, 22, moved with his family to Waco from California when he was 8 years old. He now attends McLennan Community College and will call Helados La Azteca his own.
Horns from passing vehicles blared, and golden leaves falling from a hackberry tree shading …
Yet again Mission Waco executive director Jimmy Dorrell has seen his knack for raising money…
The Mexican ice cream and fruit shop will occupy the first renovated space available in Mission Waco's The Colcord Center, a once woebegone liquor store that breathes new life thanks to $440,000 in pledges, including $220,000 from Christ is Our Salvation, a family-run foundation affiliated with the one that gave money to launch Mission Waco 26 years ago. Rydell Properties, a local real estate development company whose staff includes Meek, is fielding inquiries free of charge.
Colcord 'corridor'
Meek said he was thrilled to find a lead tenant that promises to make the "Colcord Avenue corridor" even more appealing to families that will be able to walk to the ice cream shop, in addition to other nearby attractions, including the Baked Bliss bakery and Mission Waco's grouping of ventures there.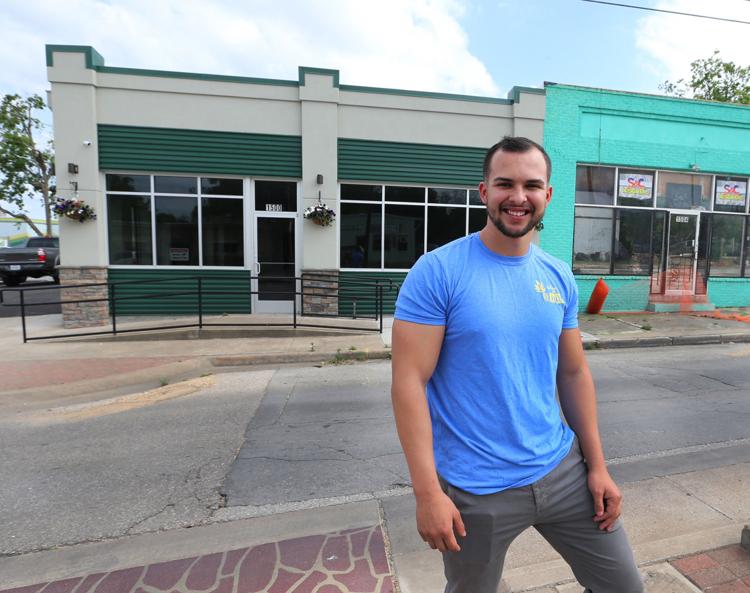 Rydell is quoting a monthly lease rate of $1 per square foot, and Helados La Azteca will occupy 1,180 square feet, Mission Waco co-founder Jimmy Dorrell said.
Meek declined to reveal the negotiated lease price for the shop.
"The anchor corner store was the most important, and Helados La Azteca was the perfect fit," Dorrell wrote in an email. "We hoped for a minority-owned business in our multi-cultural neighborhood, one that had a good track record with a quality product. They have it. We wanted a store that would complement existing food sources, D's Mediterranean, World Cup Cafe and Jubilee Food Market. We wanted a store that was family friendly and could affirm our growing Hispanic neighborhood. Perfecto."
Dorrell wrote that his adopted daughter, who is Hispanic, insisted more than a year ago that Mission Waco look for a "Mexican ice cream store" for Colcord Center.
"The irony is, they found us, like the North Waco neighborhood and newly renovated building," he said. "Dillon Meek did an outstanding job at working out details of the lease agreement."
Dorrell said design plans are being drawn for the two remaining units, and he hopes for city approval and the launch of construction within weeks.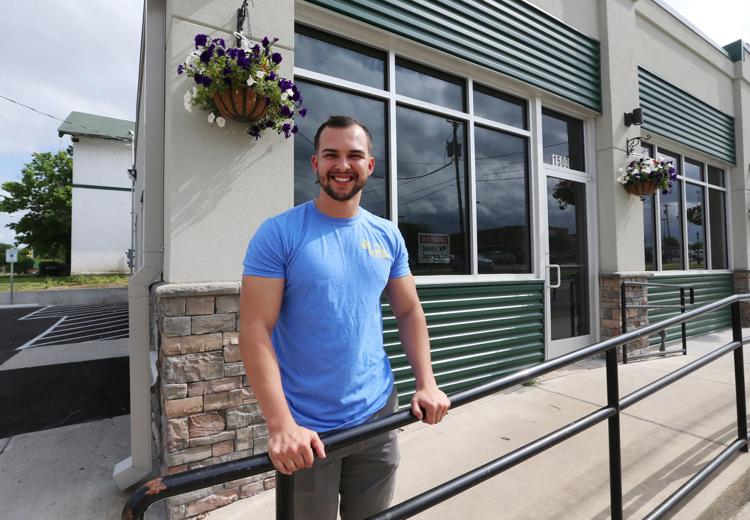 Garcia's shop
Garcia said he hopes to open the sweets shop by mid-June, earlier if possible, after retrofitting the space for Helados La Azteca.
The shop will sell homemade treats including aguas frescas, fruit cups, Mexican popsicles and snacks, in addition to Blue Bell ice cream. He said four or five employees, including himself, will run the shop from 10 a.m. to 10 p.m. seven days a week. The Garcia family operates other stores at 3302 Franklin Ave. and in the Fort Worth suburb of Haltom City.
The family has sold products in bulk for several years to entrepreneurs who sell the treats from carts and vans, he said.
The Helados La Azteca customer base is about three-fourths Hispanic, but patronage is growing among other ethnic groups, Garcia said.
Chris Evilia, executive director of the Metropolitan Planning Organization, said demographic studies show about a third of residents in the neighborhoods around North 15th Street and Colcord Avenue are Hispanic.
Garcia said he will publicize the shop using flyers and social media.