Two high-profile vacant buildings in Waco have new occupants, and renovations have started on each as Missouri-based Orscheln Farm & Home and Arkansas-based FFO Home prepare to enter the Central Texas market.
FFO Home, which sells furniture and bedding, has signed a lease on 34,000 square feet in the shopping center at Bosque Boulevard and Valley Mills Drive formerly occupied by a Hastings.
FFO has targeted Dec. 6 as opening day, company President and CEO Larry Zigerelli said.
Zigerelli, once an executive with the Levitz Furniture chain, declined to label FFO Home a discount chain, but said it strives to offer lower prices in the markets it serves. He said it sells national-brand bedding and manufactures mattresses at its facilities in Fort Smith, Arkansas, and sells them under the Comfort Coil and Natural Elements brands.
"Waco is the perfect market for us," Zigerelli said. "We've grown from 28 stores to 80 in the last three years and we have a history of locating in midsize markets. You're not going to find us in the Dallas-Forth Worth area."
He said FFO has moved into the Wichita Falls, Longview and Cleburne markets, and plans to open a store in Denton, north of the Metroplex.
Amarillo-based Hastings, a popular retailer of books, movies, music and video games, was founded in 1988. But sagging sales and changing consumer habits prompted it to file for Chapter 11 bankruptcy protection in 2016, and it closed its almost 130 stores.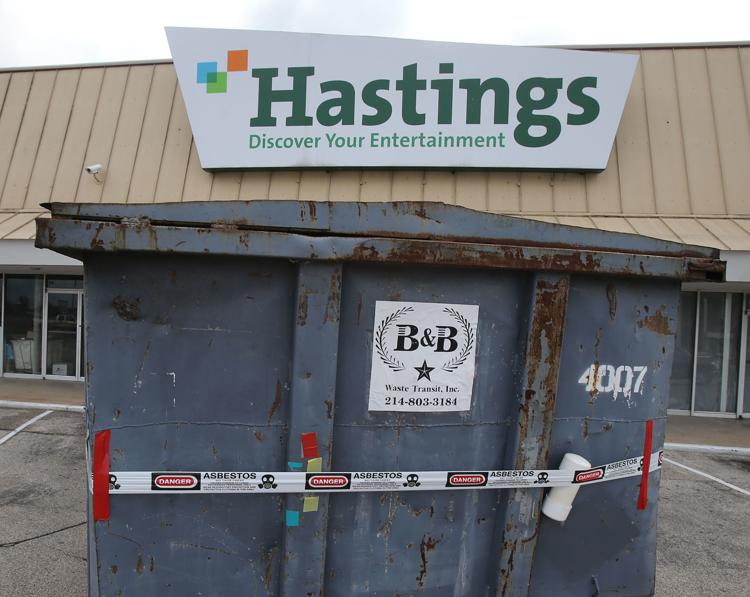 Local real estate agent Pat Farrar, who had been marketing the Hastings space more than a year, said negotiations with FFO Home lasted months. A local investment group that includes attorney Artie Giotes owns the shopping center that will become home to FFO Home.
FFO Home joins a growing furniture retailing scene, with industry heavyweights including La-Z-Boy and Havertys opening locations at Central Texas Marketplace, West Loop 340 and I-35, in recent years.
"I've counted 14 new furniture places opening since 2013," said Brad Sedberry, whose family has owned Sedberry Furniture almost four decades. "We're hanging in there, though the fight is getting tougher. Every time someone new comes along, they take a slice from everybody. We have a lot of regular customers, but customer loyalty isn't what it used to be."
When a new location opens "customers flock there," Sedberry said.
Meanwhile, Orscheln Farm & Home has bought the 51,903-square-foot former Gander Mountain building at Valley Mills Drive and I-35, in a retail-and-restaurant complex developed by Dallas-based Leon Capital Group. Like Hastings, Gander Mountain filed for bankruptcy protection before closing stores nationwide.
The former Gander Mountain building was marketed by Edge Realty, which was pursuing a lessee before Orscheln made an offer the owner accepted.
Remodeling has started, and the store is expected to open before the end of the year, spokeswoman Becky Honey said.
The store will offer products in more than a dozen departments, including lawn and garden, pet food and supplies, farm supplies and livestock feed, animal health, hardware, plumbing, electrical, automotive, toys, housewares, clothing and sporting goods, including firearms, Honey said.
Orscheln will employ about 40 people and is accepting applications, she said.