Services are set Thursday for for David Arthur Fornoff, the New Jersey native who made Waco the home of Snickers and Skittles candies and became known as a local civic and business leader.
Fornoff, known for bringing what is now Mars Wrigley to Waco in 1975, died last week at The Delaney at Lake Waco, where he and his wife, Dottie, resided. He was 89. The memorial service for Fornoff is scheduled for 2 p.m. Thursday at First Presbyterian Church.
Fornoff, a chemical engineer by training, led a site selection team assigned to choose the first Mars site west of the Mississippi River. Waco received the nod, making it home to an international brand that now helps anchor a nationally known industrial district.
"We ran a business profile, with the major variables being transportation costs out," Fornoff told the Tribune-Herald in a 2002 interview. "That profile said we should locate somewhere within 150 miles of Dallas. We picked Waco for its water system, sewer system and willingness to work with us.
"I think Mars made a good choice," he added.
The company paid $450,000 for 150 acres in Waco's industrial district, a bargain by today's standards, said Bland Cromwell, a local real estate agent who specializes in industrial sales. He said Fornoff's efforts to bring Mars to Waco greatly enhanced the community's profile nationally. He said Fornoff also provided invaluable assistance in the late 1980s, when California-based Allergan, a pharmaceutical giant, considered expansion to Waco but needed additional land to make the deal work. Mars, with Fornoff leading the way, agreed to a land swap that made Allergan Waco-bound.
Allergan locally manufactures a line of eyecare products, and has grown to become one of Greater Waco's largest industrial employers.
"Not only was he on the search committee for Mars, but he was the original plant manager," Cromwell said. "That's sometimes rare with corporations, to pick the city, pick the community, then go run the plant.
"He was instrumental to Mars' success in Waco. And what I remember most was the corporate culture at the Waco plant. Everyone dressed alike there and occupied the same work area. There was no discernible hierarchy."
Cromwell said Mars became a tremendous recruiting tool for all of Waco. "There is no way to put a value on that," he said.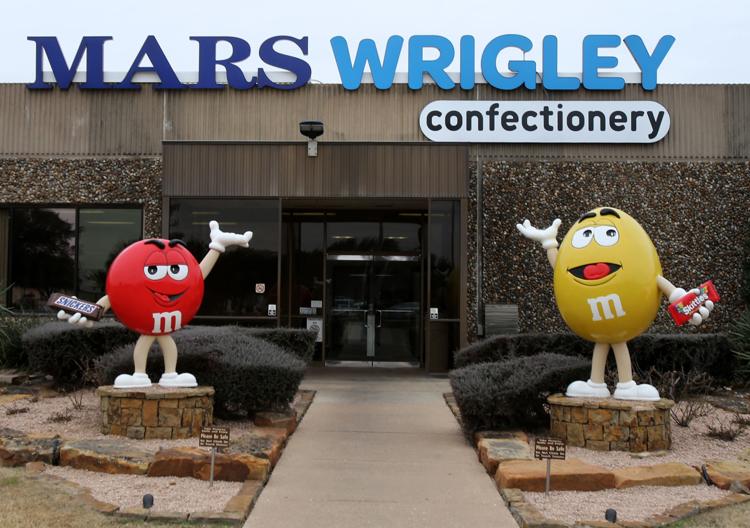 Growth continues at Mars, which last year announced a 65,000-square-foot, $30 million expansion that would push employment close to 600.
"I always point out the Mars plant as the source for most if not all of the Snickers and Skittles in the U.S. to visiting friends and relatives," said James Karney, a longtime friend of Dave and Dottie Fornoff, in an email message.
Karney, former director of the Waco-McLennan County Public Library, said the Fornoffs were longtime library supporters and benefactors.
"Each year, until just a few years ago, Dave organized all of the logistics related to the Friends of the Library annual book sale at the fairgrounds," he wrote in his message. "It takes many hands to make a book sale as large as Waco's work, and Dave's contribution was instrumental in moving 100,000 books, organizing, laying out and setting up the sale. Applying his skills as an industrial engineer, move-in and setup always went smoothly."
Fornoff, who moved to Waco in 1974, served as president of Ridgewood Country Club and as an elder at First Presbyterian Church. He was a Rotarian and a Meals on Wheels volunteer who loved playing bridge and traveled around the world with Dottie, visiting all seven continents.
Survivors include his wife of 68 years and four grown children.