Developers planning a large entertainment complex fronting Interstate 35 and New Road and anchored by a Cinemark movie theater are seeking tax incentives from the city.
The developer, NewQuest Properties, is also pursuing a Topgolf and another entertainment venue, such as a Dave & Buster's or a Main Event. Their success in landing development anchors will affect the total incentives available, with a maximum of $5.3 million that would pay for infrastructure needed to support the complex. Other additions on what is now 142 acres of undeveloped land north of Central Texas Marketplace would include retail space and restaurants.
District 4 councilman Dillon Meek spoke favorably about the incentive proposal.
"We acknowledge that there's many city needs right now," Meek said. "But this is going to be a performance based model and we'll rebate it."
The confirmed Cinemark theater will serve as the anchor for the complex. While not confirmed as taking part, Topgolf has proposed a smaller-scale development for the complex. The city's incentives would be rebated from property and sales taxes generated by the complex.
"It's nothing up front," said Melett Harrison, executive director for economic development for the city of Waco. "They build, they start generating sales tax. This is a performance based contract."
Economic Development Director Kent George said if a family entertainment venue commits, the developer would generate an estimated $17.1 million in taxes and receive $3.95 million in incentives. If the developer secures Topgolf, the complex would generate an estimated $23.4 million and the developer would receive the full $5.3 million.
"Of course, we're all looking for him to max out his opportunity with $5.3 million," George said.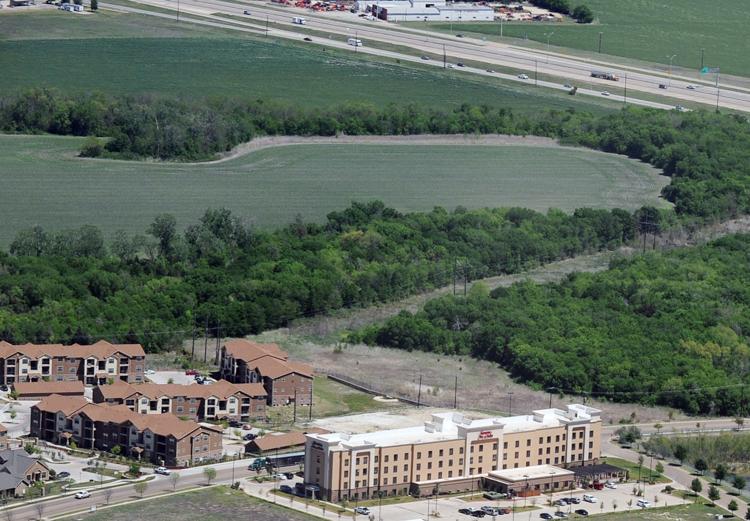 The development is planned in three phases, but the incentives are tied only to the first phase because it includes full build out of infrastructure to support later phases.
"Bringing in institutions like Topgolf changes our perspective," District 1 Councilwoman Andrea Barefield said. "It takes Waco to another level. It's one of those entities that is in, specifically, larger cities in our state."
However, she said she still is not completely comfortable with the unknowns left in the proposal.
"I just wish I had a little more certainty in it," Barefield said. "In no way am I saying I'm against it, because I think this is well done, I just wish there was more certainty."
The main entertainment anchors would support smaller retail spaces and restaurants near the interstate as well as more dining closer to the theater. A road would lead from the I-35 access road to New Road and require a traffic signal.
"We would also like to point out that Waco ISD would really benefit from this tax," Harrison said.
The Cinemark movie theater chain has confirmed it plans to place a 14-screen complex near In…
A Cinemark movie theater could be part of a sprawling Cottonwood Creek Market development on…