Artisan cheeses aging in a frigid room highlight visits to a proposed food hub at Dallas and McKeen streets in East Waco, where generations of farmers sold produce, tomatoes from Mexico were processed, and a towheaded youngster named Sam Brown enjoyed childhood visits.
It is here, a short walk from Lake Brazos, Elm Avenue and land clearing for new hotels, that Brazos Valley Cheese owner Marc Kuehl envisions food preparation space for caterers and food truck operators, a virtual restaurant, test kitchens, cooking demonstrations, refrigerated food storage areas, offices and venues for labeling or packaging food products.
And it is already aging space for Brazos Valley Cheese, a company Kuehl and his cousin, Rebeccah Salmeri, founded in 2005. Its clients include restaurants and hotels in Texas' larger cities, and about six months ago it inked a deal with H-E-B to place its gouda, cheddar and proprietary Van Sormon cheeses in more than 20 stores, including Waco's.
Kevin Durkin, who manages Brazos Valley Cheese and whose background includes founding a company in the Northeast that takes apart old farmhouses board by board for reassembly elsewhere, confirmed this week he and investors bought a 22,000-square-foot piece of the old C.M. Brown Produce Co. complex in East Waco from siblings Sam Brown and Cathy Turner.
Workers will spend several months on a makeover that includes cosmetic touches and remodeling where needed, Durkin said. The undertaking will last four months, after which space will be allocated to potential users during a phased-in approach lasting through the year, he said.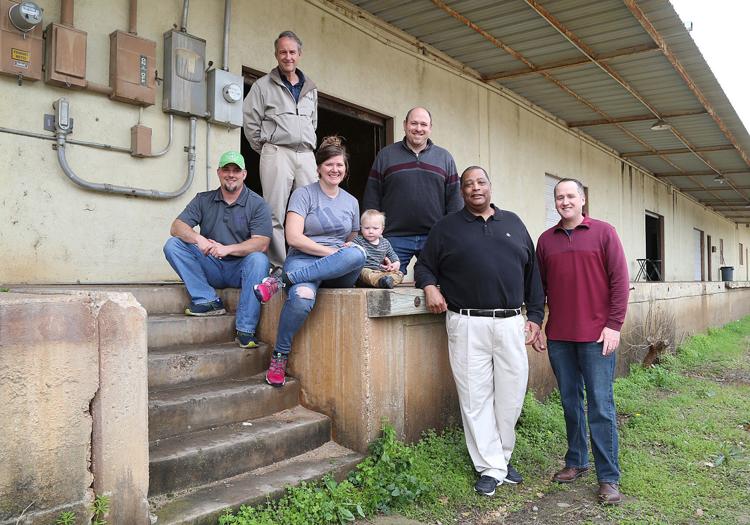 Eventually the site will sport features including a coffee roasting room and espresso machine, a kitchen devoted to gluten-free recipes, tutoring for would-be restaurant owners, and chef-led classes, Kuehl said.
Brown, an executive at Extraco Banks, said he and Turner were picky in choosing Durkin's investment group from among multiple suitors.
"We were looking for people who specifically want to be in East Waco," Brown said. "We were not interested in speculators, those who would hold and flip the property. We wanted a buyer who respected the community, and I believe these folks fit that description, have that desire. They sought us out. They have such a history of quality work with everything they produce — furniture, food, musical instruments, their agricultural practices. They have a reputation for doing things right."
Durkin said he and several others involved in creating the food hub are members of Homestead Heritage, where residents raise crops and livestock and eat what they produce. They also make soap, furniture and clothing, operate a blacksmith shop, and host events celebrating their lifestyle. But the hub is not a Homestead Heritage venture, Durkin said.
East Waco legacy
Douglas Brown, Sam Brown's father, died unexpectedly on Sept. 11, 2009, leaving a legacy commitment to turning around East Waco. His father owned 16 acres scattered around East Waco, including the prospective food hub site, which his grandfather constructed in 1953, Brown said.
"He sold produce out of a fruit stand downtown, and this made him a little more legitimate, you might say," Brown said. "It was my family's business for a couple of generations. For a time, the old farmers' market was located there. I remember as a kid working a booth, selling tomatoes. We would buy tomatoes from fields in South Texas, Mexico and California, and sometimes Florida, sort and grade them, age them, and sell to grocery stores and restaurants. One customer was Hoffman Banana Company."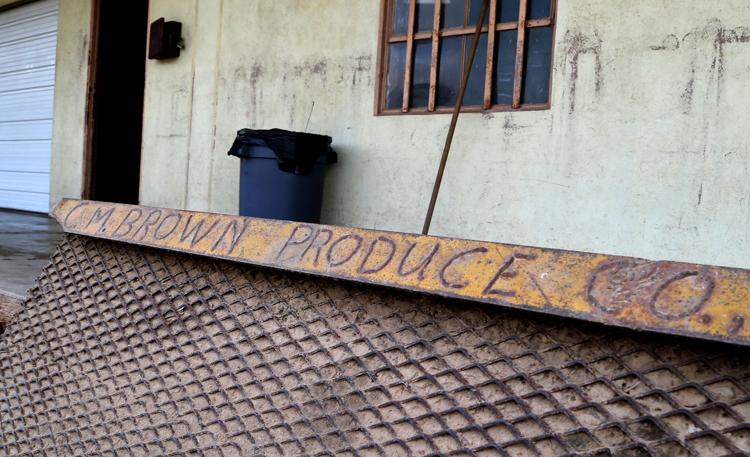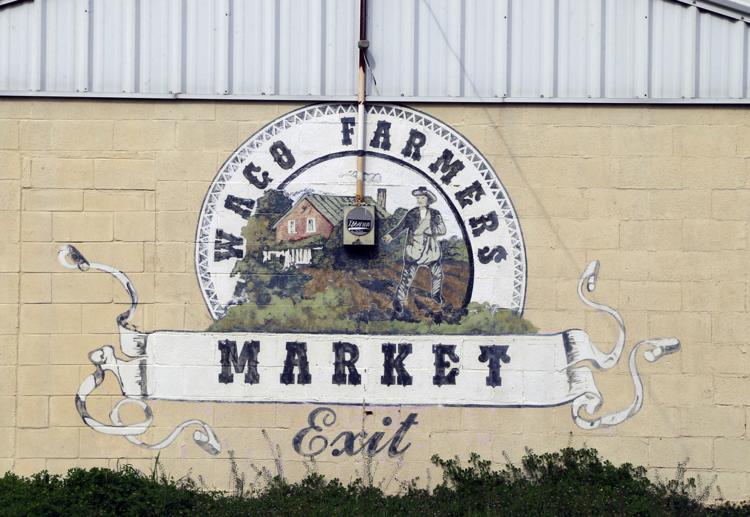 Megan Henderson, executive director of City Center Waco, said the collaboration is "exciting and ambitious" and that the site is prime for continued development that could benefit the area.
Possibly as a related development, City Center Waco has bought buildings at 209 and 211 Elm Avenue from Sam Brown, using proceeds from the sale of the Stratton Building. The nonprofit is pursuing money to remodel the combined 5,000-square-foot interiors, and an East Waco advisory group has been meeting to discuss best uses, Henderson said. It would not be outlandish to picture a food-related occupant taking a portion, she said.
Bethel Erickson-Bruce, manager of the Waco Downtown Farmers Market, toured the hub Wednesday. She has been promised office space there.
"This is a nice opportunity for me and others to be around people in the food industry, to work on projects and events," Erickson-Bruce said. "I could see our vendors or members of the food truck community using this as a commissary. This could not have come at a better time, considering the shortage of options in food prep. Work continues on improving our farmers market availability, creating an online store for preordering produce to be picked up on Tuesdays.
"I'm also excited to get to partner with a new venture that is embracing the history of what this used to be," including home to lessee Heart of Texas Produce that closed in December 2017 after more than two decades.
Craig Miller, a third-generation dairy farmer and owner of Mill-King Market & Creamery, has staked out 3,000 square feet in the proposed hub. He was on site Wednesday and said customers for his milk and other dairy products include Dichotomy Coffee & Spirits, Whole Foods, Heritage Creamery, Drug Emporium and Central Market.
"This gives me more production space," Miller said.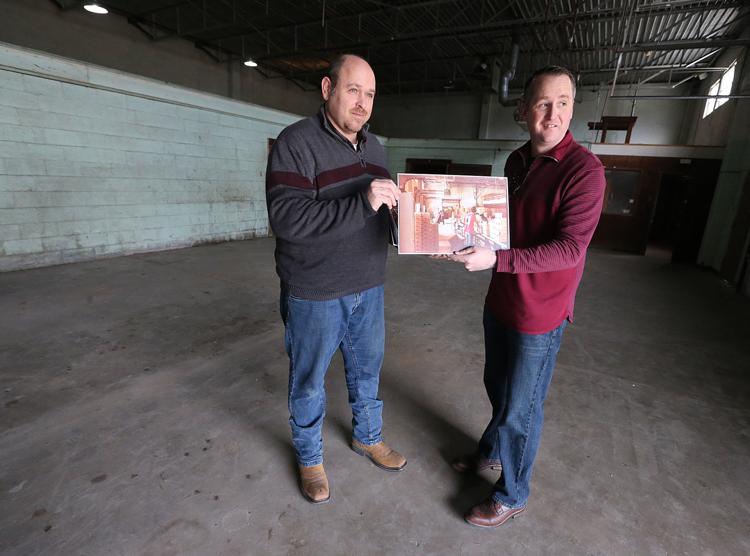 Gidon Rosing, a businessman with experience in food and beverage franchising, will serve as the hub's director of operations. Rosing said he met Kuehl and Durkin about 18 months ago, found their pitch impressive, and agreed to provide counsel.
"We've been told that without this building, had we started from scratch, the cost would have been $2 million," Rosing said.
He deferred comment on the projected actual cost to Durkin, who declined to discuss numbers.
Local dairy industry
He did say Brazos Valley Cheese buys milk from five local dairy farms, all family owned. He pays $22 a hundred pounds, though the going rate now is $15 to $16 a hundred weight. He said the entity has a soft spot for family owned farms, especially those willing to meet rigorous production standards.
"We're producing 3,000 pounds of cheese a week, at the artisan level, and we're supporting local dairies, which are facing a crisis," Durkin said. "They are being paid for milk what they were being paid in the '70s. There is a crisis in the dairy industry, with the massive industrialized dairies actually over-producing and the family farms having to go out of business."
Steve Denton said he sells Brazos Valley Cheese 2,400 gallons of milk weekly from grass-fed cows.
"We are 20 minutes away from their plant in Gholson, and they begin cheese production almost immediately," Denton said.