Bill Wetterman Jr. was betting on downtown before Magnolia bloomed. He turned the Behrens Drug building into Behrens Lofts some 20 years ago and had similar plans for a rambling pew-making plant on South Sixth Street before watching it burn to the ground, plunging him into financial and legal limbo.
But Wetterman is back. He recently closed on a deal to buy back Behrens Lofts, Fourth Street and Mary Avenue, with plans to convert the 57 leased units there to individually owned condominiums priced at $210,000 to $449,000. In the same block, Wetterman is developing the mixed-use Containery, and an investment group he leads bought a building where Fabled Bookshop & Cafe is scheduled to open soon.
Renovations at Behrens will proceed as leases expire, and residents will get the first crack at buying condos. Wetterman and his partners are negotiating with a "very well known design team in town" to provide redecorating packages to those buying condos. He said he could not identify the designers at this time.
Next door, local residents Kimberly Batson and Alison Frenzel are preparing to open Fabled with 20,000 to 30,000 titles, a coffee bar, children's area and event venue.
"They are getting very close to opening, probably within 45 days," said Waco real estate agent Gregg Glime, who worked with Wetterman on the acquisition. "The sidewalk outside is torn up now, but that work is drawing to a close. As Mr. Wetterman and his team take over development of that building, they plan to renovate the second floor into office space."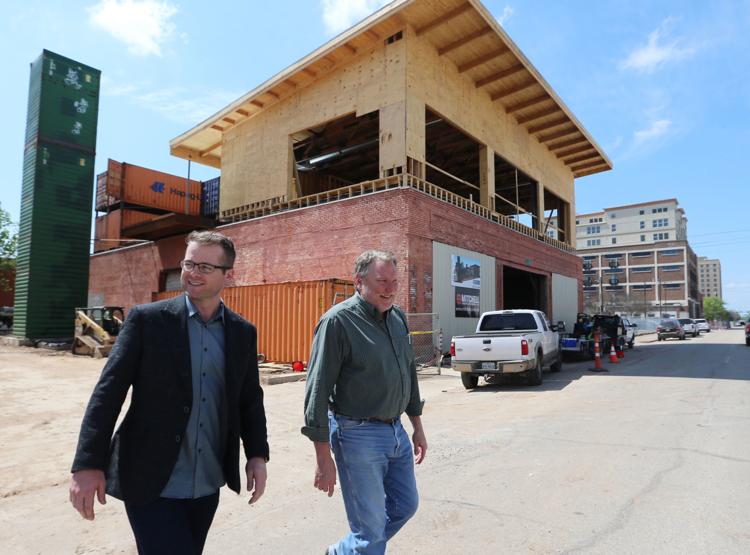 Both buildings were acquired from Waco businessmen John Restivo and Don Moes. Wetterman and his partners, locally and in Austin and Oklahoma City, now control Fourth Street between Jackson Avenue and Franklin Avenue. It is an area with about 200 parking spaces, an asset as the central city continues its renaissance, Wetterman said. The Waco native moved to Austin but has returned to his hometown to oversee several developments.
Wetterman also is creating The Containery at 319 S. Fourth St., where crews and cranes have stacked 4-ton steel shipping containers as they create a mixed-use destination likely to include high-end lodging and streetfront shops selling ice cream, custom chocolates, teas and handmade jewelry, and possibly a wine-and-beer bistro, Wetterman said, listing prospects Glime is pursuing.
A 5,000-square-foot basement in the building leveled during Urban Renewal in the 1970s may become a speakeasy or arts gallery, Wetterman said.
He also has designs on the old Geyser Ice Co. building at Ninth Street and Webster Avenue, with several concepts rolling around in his head.
Now, though, Behrens Lofts commands most of Wetterman's attention.
Promotional material provided by Glime shows Behrens Lofts becoming Behrens Luxury Lofts. One-bedroom condos start at 856 square feet, two-bedrooms at 1,078 square feet and three-bedrooms at 1,400 square feet. Current occupants and "preferred purchasers" were offered an early price of $200 per square foot starting Feb. 1, according to the marketing brochure.
Crews will repaint the building inside and outside, install new lighting in the common areas, install access controls, then take stock of systems and fixtures in each unit as they are converted from rental units to condos, a brochure states.
The first to become available, in April, will be a 1,578-square-foot unit priced at $360,000. Two condos now carrying $449,000 prices will arrive in September and in January 2020.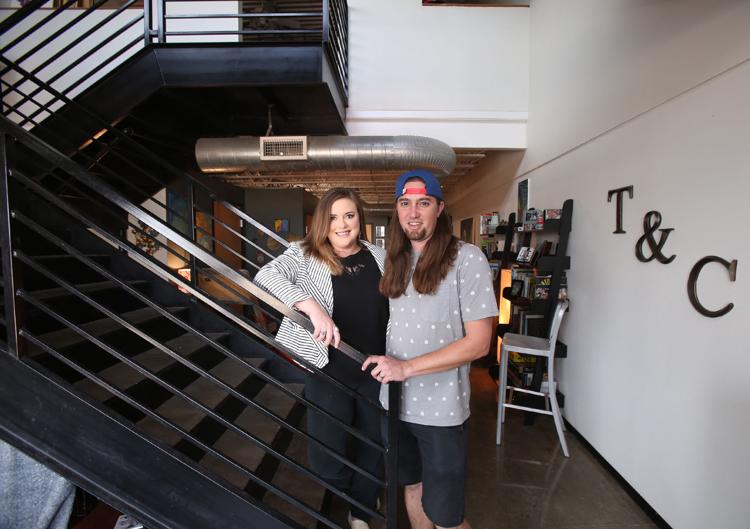 Wetterman's plans raise questions about housing affordability downtown and the fate of residents now leasing space in Behrens Lofts, said Cameron Frymark, 32, who lives on the top floor of Behrens with his wife, Tara. He works at Sendero Provisions, and the couple pays $1,195 a month for their 1,400-square-foot apartment.
"A lot of people are in a lurch," Frymark said. "We lived in the Praetorian, got on a waiting list for this place and were fortunate to get in. At Praetorian, we were paying $200 more a month for half the square footage. People are frustrated. I don't know too many happy about this. A lot of my neighbors are in the same boat. One is a bartender, another works for TXU. One is going to law school. There has been some speculation about buying a condo and renting it out as an Airbnb, catering to the market for the Silos. But I do not know anyone personally who has gone through with a purchase."
Frymark, raised in a military family that moved to Waco in 1994, when he was 8 years old, said he would prefer finding another place to live downtown.
"Being here is important," he said. "It's where I live, where I work. It's where things are happening. I wouldn't mind renting something near Cameron Park. I can remember a time when going to the park meant seeing condoms and syringes all over the place, but now families are enjoying themselves, and there are people running there night and morning. When I was 21, downtown was not the place you wanted to be. That has really changed."
He said he worries that if the Behrens conversion represents a trend, affordable living space downtown will become extinct.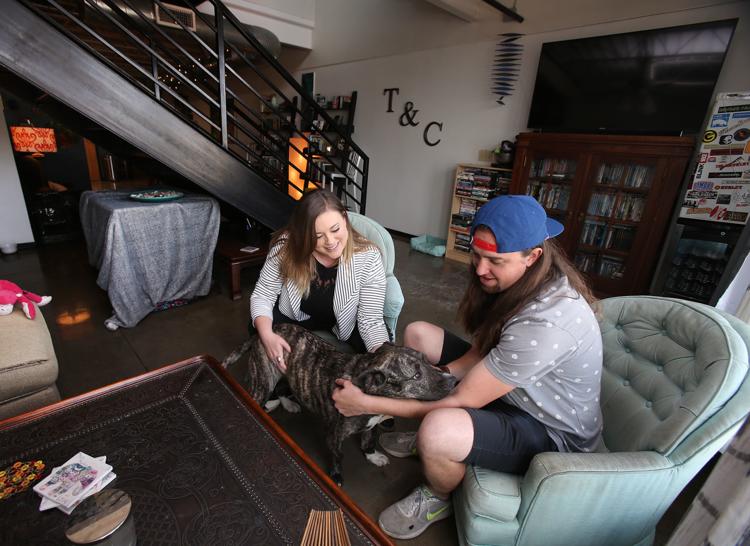 "This development is an indication and a recognition that people are interested in investing in downtown and living downtown for long periods of time," Henderson said. "This is greater growth toward more permanent housing, and it's great to see the market expanding in that direction. We must be mindful that we need to continue to have affordable space available, but I don't think one project, this one conversion from lofts to condominiums, is bad for downtown. It's not going to make or break downtown."
She said creating a mix of uses downtown will reinforce its progress. Glime agreed.
"I consistently have conversations with people about downtown, and it's a chicken-and-egg situation," Glime said. "We need more entertainment, restaurants and office space. With that we need more bedrooms. We're not adding bedrooms, but we're adding purchase options. We're adding a whole new dynamic, the ability to buy property downtown."
He said he already has received inquiries from eight potential buyers. Wetterman, meanwhile, said the tight hotel market locally may persuade parents of Baylor University students to invest in condominiums.
Wetterman's links to the almost 100-year-old Behrens building date to 1998, when he launched renovations to create lofts and add three stories to the top. He said he remembers spending $450,000 to $500,000 to buy the building, and a Tribune-Herald story published in 2000 quotes Wetterman as estimating the cost of conversion at $2 million.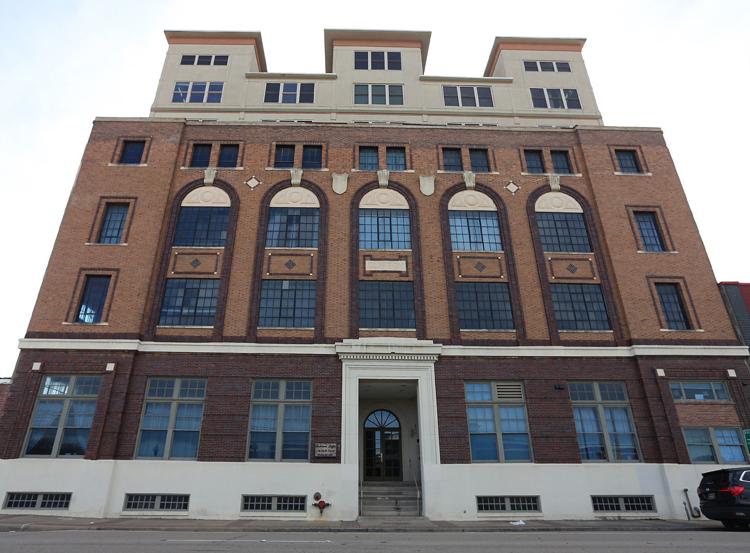 His latest venture will run much more. A solicitation to raise $2.06 million from potential investors placed the purchase price of Behrens at $7.3 million, including various fees. It included an estimated renovation cost of $1.14 million, with another $285,000 listed as "unit upgrade contingency."
That brought the projected cost of buying and repurposing the building Wetterman once owned to about $8.3 million, according to the solicitation. It also predicts 56 of the 57 units will be sold within 21 months.
The document describes Wetterman's background in real estate development in several Texas cities and in Tacoma and Seattle, Washington, and in Oklahoma City, where he was involved in a 180-acre development that became home to a Cabela's outdoor store and a Top Golf attraction.
Much has changed since a blaze destroyed the old Imperial Woodworks building downtown, Wetterman said. Wetterman was leasing out the space until he finalized details to create loft apartments. Imperial was one of three buildings downtown Wetterman eyed for redevelopment in a package deal.
"But I'm looking forward, not backward," he said. "These are exciting times. The timing was right for me, and the opportunity presented itself. I have out-of-town investors, but I also work with local banks, which is important to me. The sale recently closed, and in the next four to six weeks, I'll pull the concept team together and we'll get moving."