Justice of the Peace David Pareya thumbs through hundreds of photos taken after a windswept fire consumed the Branch Davidian compound, killing leader David Koresh and his followers 25 years ago, but he pauses to reflect on one photo.
It is simply a child's shoe, surrounded by the blackened, charred remains of what had been the girl's home.
To Pareya, who has held inquests in hundreds, possibly thousands, of deaths in his 41 years as justice of the peace, the photo is symbolic of the tragic loss of life, especially the fiery deaths of more than 20 children.
As the nation watched the compound burn on April 19, 1993, wondering when the Branch Davidians would start streaming out, it soon became apparent the 51-day standoff between Koresh and his people and federal, state and local law enforcement agencies would result in devastating casualties.
But while the standoff was over, the aftermath of sifting through the rubble, removing and identifying the bodies and getting them buried with as much dignity as possible — sometimes while butting heads with state and federal authorities — consumed Pareya for the next year, along with three of his justice of the peace colleagues who assisted with the overwhelming tasks.
As he looks at the photo of the child's shoe, the memories come rushing back for Pareya as he speaks of the monumental job forced on him and the three other JPs, who quickly realized they were woefully ill-prepared.
Even venerable JP John Cabaniss, who served McLennan County for 42 years and had seen all forms of tragedy, was scratching his head, wondering how best to process what had become a major death venue.
As if viewing the remains of the Branch Davidian victims — the emotional sight of mothers trying to shelter babies as they sought refuge in a concrete bunker — wouldn't be enough for one lifetime, Pareya's career took him to the forefront of another major tragedy 20 years later when the explosion at the West Fertilizer Co. plant struck Pareya much closer to home.
Fifteen people perished in the massive explosion, including 12 first responders, many of whom the 65-year-old Pareya, a West native, had known most of their lives.
"There are certain people who serve in conditions that the rest of us don't want to think about. We appreciate their willingness to do that, but we kind of forget about them and we like it that we don't have to think about what they do," said the Rev. John Crowder of West First Baptist Church. "It just somehow gets done. Judge Pareya is one of those guys who does that kind of work that the rest of us don't really want to think about and he does that as an active servant to the community."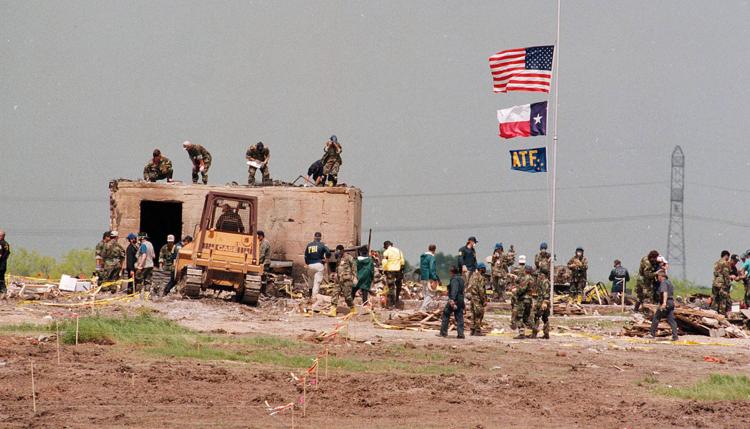 Managing a disaster
When airliners crash and burn, federal investigators have standard protocols to follow. They normally have the names of all the passengers, and while the task remains enormous, the scenes are more manageable.
In the case of the Branch Davidian fire, there were multiple causes of death that had to be determined, bodies that were burned beyond recognition that had to be identified through DNA or dental records and some that were charred and comingled or meshed with other remains. In some instances, there were body parts that authorities had to try to match to victims.
Pareya had just been brought his lunch at Sulak's, a former cafe in West, when he glanced at the TV and saw the compound known as Mount Carmel on fire. The site, near Elk, was somewhere between Pareya's precinct and that of former JP James Collier, whose office was in Mart.
Pareya had assisted former JP Cindy Evans on Feb. 28, 1993, the day the siege started, with inquests in the deaths of Conway LeBleu, Todd McKeehan, Robert John Williams and Steven Willis, the four ATF agents who died in the initial raid.
So knowing the scale of the situation, Pareya and Collier called Evans and Cabaniss, and the four drove to the compound in Pareya's vehicle. They approached cautiously, made it past the first checkpoint of agents and drove up the long driveway to the compound.
"We looked at the scene and said, 'What are we going to do?' " Pareya said. "There were some state and federal officers sitting on the hood of their cars, and we walked in. I had my old work boots on, but John, as always, had a suit and tie on. I looked over at the agents and said, 'John, I'm a little concerned. Those guys are looking at us funny.'
"I walked up and said, 'We are the judges. Is there an issue with the scene?' One of them said, 'No, if you want to get shot, have at it.' They didn't say jack to us. We knew nothing about any ammo cooking off or any other potential dangers, and they didn't say a word to us. That was kind of the attitude and that created the demeanor between the feds and the county."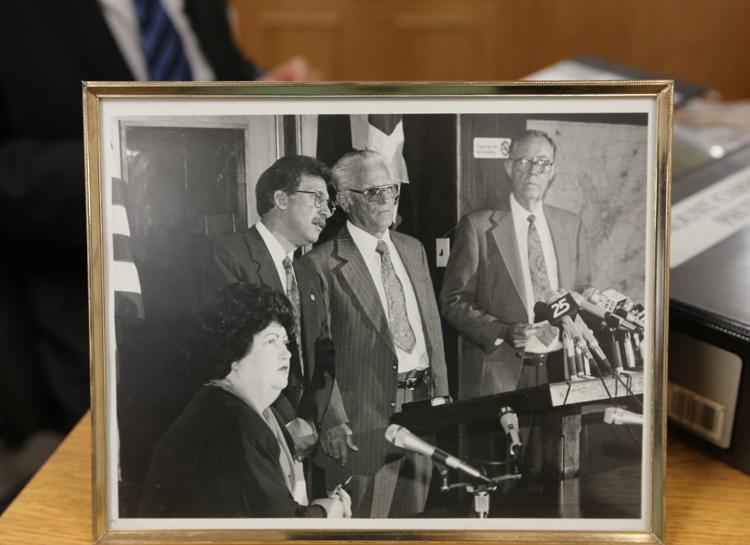 Meeting with the feds
The judges did not stay long at first and learned of a meeting later that day at a former bank building on University Parks Drive between state and federal officials to determine how to proceed at what the authorities were considering their crime scene.
Those at the meeting, including a Texas Ranger captain, were unaware that because McLennan County has no medical examiner's office, justices of the peace, by statute, are given the authority over death inquests and the removal of bodies, Pareya said.
"We all walk in, and they are looking at us like we have no business being there," Pareya said. "This Texas Ranger captain was up front and he said he didn't want us 'coon-pawing out there at my scene.' John was a teaching judge. He was my mentor. He was so eloquent. He stood up and said, 'I appreciate your concern. However, we have a role to play. We don't really want to be here, but state law puts us here. We want to work with you. We don't want to work against you.'
"The Ranger said, 'So you mean to tell me that there is a law that requires me to use y'all to remove those bodies?' Cabaniss said, 'Yes, you can't remove them until we give you the authority to remove them under Texas death inquest laws.' Then John paused, looked up, and said, 'Just one more thing. For the benefit of us novices in the back, please define what coon-pawing is.' Oh, John. May he rest in peace. He was such a wonderful guy," Pareya said. "There was a little tension, because they were finding out that in Texas, you just don't roll in and start taking over a scene like that."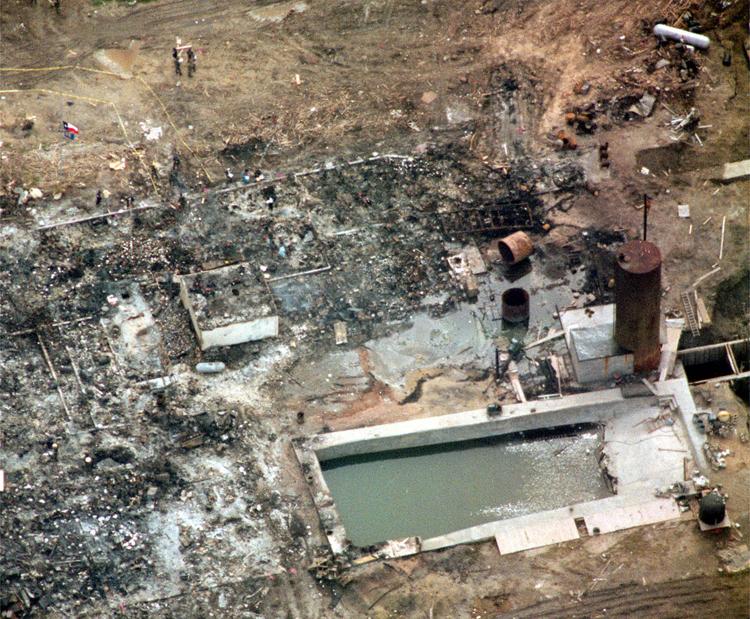 Getting some help
The judges weren't on their own. They sought opinions from anthropologists about how to proceed with removing the bodies. They recommended treating it like an archaeological dig. Grids were developed on the scene to help track where each body or body parts were found. After the bodies lying on the surface were recovered, bodies buried under rubble had to be dealt with.
According to Pareya's reports, the recovery of the bodies on the surface took place April 22 and April 23, 1993, with an initial team of the four JPs, a pathologist, two forensic dentists, four criminologists and two forensic photographers on scene.
Excavation efforts were from April 27 to April 29 and involved anthropologist Douglas Ubelaker of the Smithsonian Institution in Washington, D.C., three other anthropologists from the Tarrant County Medical Examiner's Office, five pathologists, 35 forensic dentists, three toxicologists, 10 criminologists, five support staff, two lab technicians, seven fingerprint technicians and the four JPs and their staff.
Pareya is the only one of the four JPs still alive.
"It was extremely traumatic. It's still traumatic today," Pareya said. "The first thing that comes to mind is the massive loss of life and knowing that there were women and children in there. I didn't realize that the bodies would be in such a traumatic state with regard to the global charring and that we might be able to identify them. But unfortunately, that was not the case."
The county bought a portable refrigeration unit to store the bodies, and it was parked outside the Tarrant County Medical Examiner's Office, where the autopsies were conducted, for more than a year.
Pareya and the judges next undertook the painstaking jobs of trying to gain enough information, DNA samples or dental records from family members to help in the identification of bodies. Pareya ran up a huge county long-distance phone bill, often speaking to relatives of Branch Davidian victims in Australia, Great Britain or New Zealand in the early-morning hours.
He said many Davidian family members were skeptical of him, saying they feared he was part of the government that had just killed their relatives. Others were more cooperative, while some wanted nothing to do with it, leaving bodies unclaimed, he said.
Pareya went to bat for those unclaimed Davidians, arguing with county officials that they deserved more than a mass burial at the county's pauper cemetery. Pareya and his staff were present for each of the Davidian pauper burials, and sometimes they were the only ones there, he said.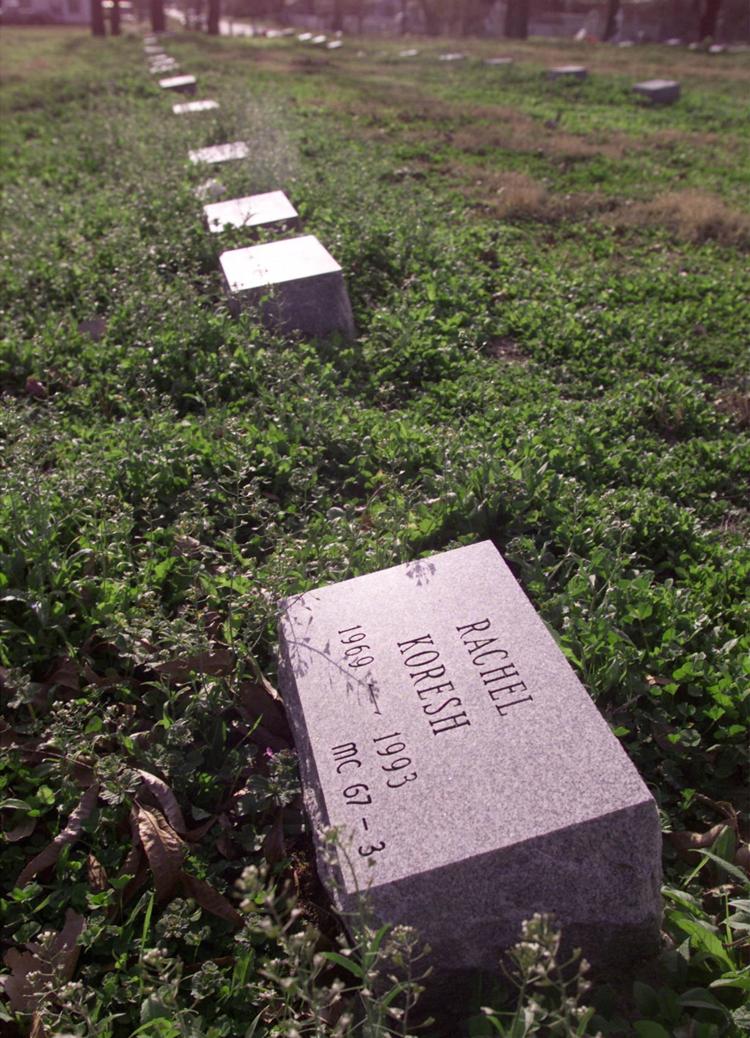 Tallying the dead
While the Tribune-Herald and other media outlets have reported that Koresh and 75 of his followers died in the fire, Pareya said his records show 96 individuals, including Koresh and two unborn children, were recovered. He said 79 were identified, with officials unable to identify 15 others.
Pathologists determined the causes of death included suffocation, thermal burns with global charring, stab wounds to the chest, gunshot wounds to the head, inhalation of smoke and carbon monoxide, and one person with multiple fractures of cervical spine due to blunt-force trauma, likely associated with a fall when the second floor collapsed. It was determined that Koresh died from a gunshot wound to the forehead, fired by his top lieutenant Steve Schneider.
"We built the protocol as we proceeded because it would meet what we needed to accomplish," Pareya said. "If you stop and think, how many people are going to be dealing with people from all over the world and you have a forensic unit from Great Britain coming in and help from the Armed Forces Institute of Pathology with the DNA? This was not even something we knew we could pick up the phone and ask for that kind of help.
"But we had people offering assistance from all parts of the world and we were laying out a game plan as to what we could do. It ended up being somewhat of a cost-efficient process for us. It saved the county a lot of money through the help of these other entities coming in."
For many locals, the fire that incinerated the Branch Davidian compound near Elk on April 19, 1993, is unforgettable, much like 9/11, Neil Armstrong walking on the moon or the JFK assassination.
For the first time since April 19, 1993, Waco firefighters speak about the company's response to the rural compound 17 minutes away from Station 1.
41 years as JP in West
Pareya, who speaks in deep, resonant tones, comes by his distinctive radio voice naturally. He was news director for KAWA-AM radio station in Waco in 1977 when former McLennan County Judge Bob Thomas asked if he would be willing to serve out the unexpired term of Justice of the Peace Joe Ed Grimm, who as retiring. Pareya has been JP in West ever since and has only been challenged for re-election once in 41 years.
West football fans know Pareya as the voice of the West Trojans for the past 38 years, and he has been named Judge of the Year by the Justice of the Peace and Constables Association and the Texas Justice Court Judges Association.
Pareya was on the road for six to eight months after the Branch Davidian episode speaking to various groups about his experiences and how the tragedy was handled on various levels.
He said his past experiences helped him deal with the West explosion trauma from a procedural standpoint, since both had similarities involving fires and mass casualties. However, he was not prepared for the emotional impact it had on him, he said, wiping tears as he recounted the incident and its effect on his hometown.
"Quite frankly, it was tough for me," Pareya said. "When you have known them from birth or at least from high school, it is very difficult. I knew them and I know their families. They were all born and raised here."
Pareya said he met with each victim's family individually to discuss the findings of the autopsies. It was not part of his job requirements, he said. It was the right thing to do and what he wanted to do.
"We were all able to grieve together," Pareya said. "I will always consider those individuals as our heroes. They were doing a job protecting us and they will always be West's heroes."