Fred Schmid's cycling career is similar to the trails he rides: quiet and challenging.
Schmid, a Waco resident, is recognized as one of the best cyclists in the country in his age range. At 85, he has won almost 30 national championships and his fair share of state and world titles. He often rides throughout central Texas when he is not competing.
"The beauty about cycling is, with what seems like a minimal effort, you can cover a large distance," Schmid said. "You get on a machine that weighs less than you do, and it's incredible transportation potential."
His success has also taken his career a long way in a short amount of time. He started riding at age 61, when his wife, Suzanne, bought him a bike for Christmas after recognizing his interest.
"He was like a kid with his nose pressed against the bakery window there, but he didn't want to get a bike because he thought people would laugh at this old geezer out on the bike," said Suzanne Schmid, who is also an accomplished cyclist.
Just a couple years later, Schmid was competing and slowly uncovering a gift.
"It was always sort of a surprise to me," he said.
But he started racking up the titles, collecting what is now a stack of championship jerseys.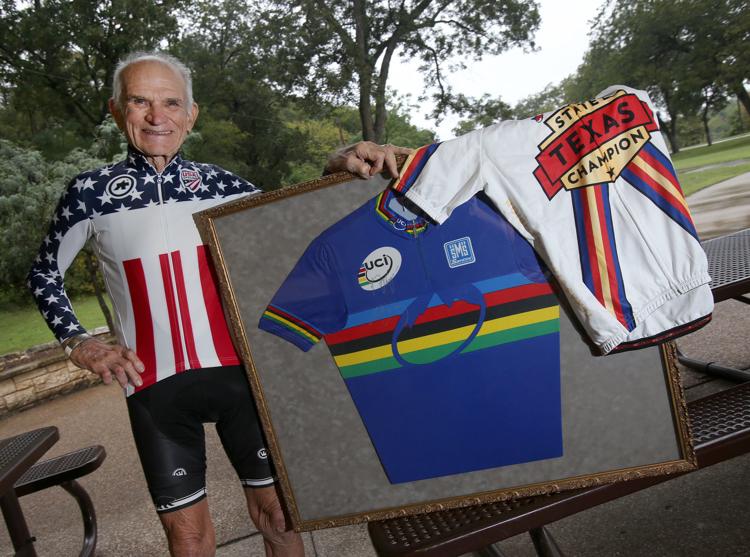 Schmid said he has no preference among various disciplines of riding, from cross country mountain biking to road biking and cyclocross, which includes a mix of off-road sections and pavement, plus obstacles that typically require racers to dismount and carry their bike at least once a lap. Last year in Connecticut he won the 2017 Cyclocross National Championships for men between 80 and 84. According to Cyclocross Magazine, his time would have been good for third place in the 70-74 age group.
One of Schmid's biggest fans is Ray Lamb, a mountain biking instructor at Baylor University and a former golf pro. Lamb said Schmid is "the typical example of what people can do if they would take care of themselves."
"You don't quit playing because you grow old, you grow old because you quit playing," Lamb said.
His Saturday rides with Schmid usually wind up as races. He said Schmid quickly became a major influence on him as an athlete and a person.
Schmid was born in Tanzania while his father served in the military during World War II. They moved to North Carolina, where he went to college. He was drafted and spent two years in the U.S. Army but decided it was not for him after receiving a rough scolding for arriving late to a training session.
"I decided at that time, I'm never going to have a job that they can put me in jail for being late to work," he said.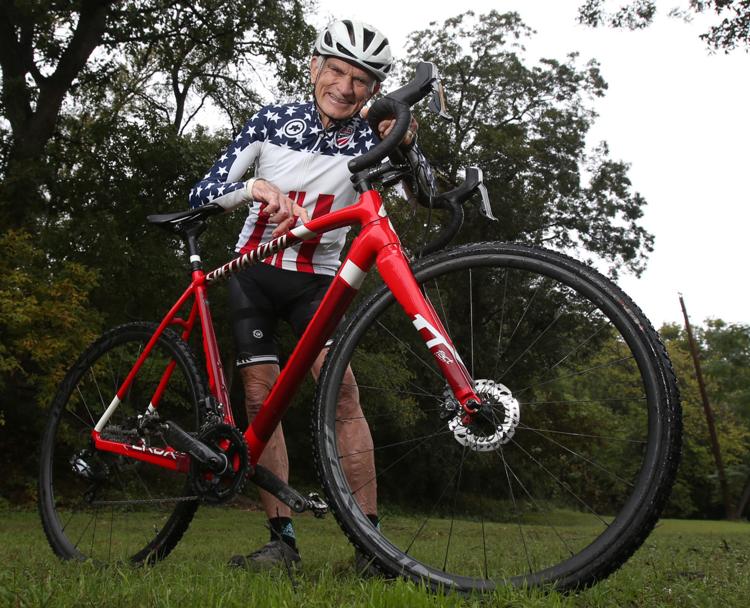 The move to Waco, where Suzanne could pursue more education at Baylor University, was good news for his journey as a cyclist thanks to the presence of Cameron Park and its trails. Schmid, whose stable of bikes stands at 10, said his friends envy his easy access to the park.
Schmid has already recovered from a fractured pelvis after taking a spill in August and is training for another national championship race before the end of the year.
And he offered simple advice for beginners: Buy an expensive bike within your means, to provide motivation to ride it often.
"Don't expect too much of yourself initially," he said. "Take it in small steps and get familiar with the bike. Subject yourself to some strain but don't overdo it. One of the big complaints that people have is sitting on the saddle makes their butt sore. There's only one cure for that, and that is sitting on the saddle a lot."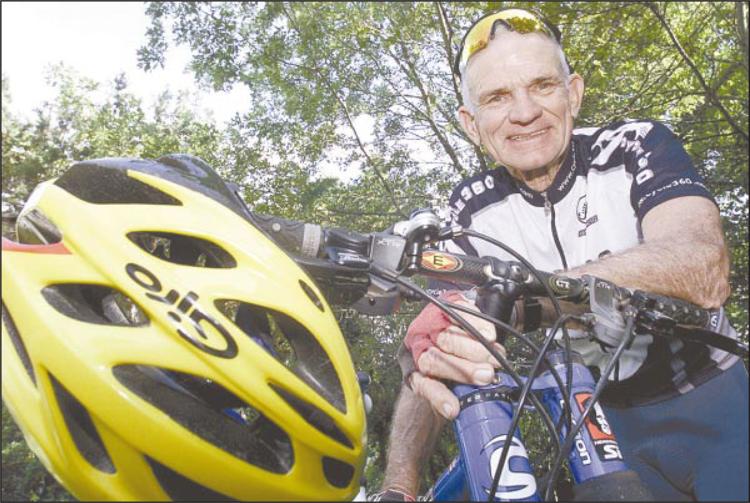 Schmid said he has noticed a drop-off in his capability. He said he would like to be faster than he is, and he sometimes feels his efforts during training sessions do not produce the same results.
But he has no plans to scale back or lose his love of the sport.
"It's kind of like taste," he said. "Why do you like certain things? You just do."