Photographer and art professor Gary Goldberg found new dimensions when he focused on close-ups of building details in Oaxaca City, Mexico, and wanted to go farther in scale, but found limits to his medium.
Photographs of wall cracks, speckles and color lines could only be enlarged so far before their size created problems in framing and transportation. An exhibit by Mexican artist Francisco Toledo with some textile pieces, however, gave him an idea: expanding his images into a different medium, large works of colored woolen felt.
That idea found a real solution in Oaxaca: women artisans in the Taller de Afelpado felting workshop who could replicate his photos of color and abstract design in dry felt, with colors largely from natural dyes and hand-stitched into wall-filling size.
Not only could he take his visual explorations to a larger scale, they were easier to move than framed photos. "When I transport it, I roll it up," the 66-year-old art professor said in a recent phone interview from Wichita Falls.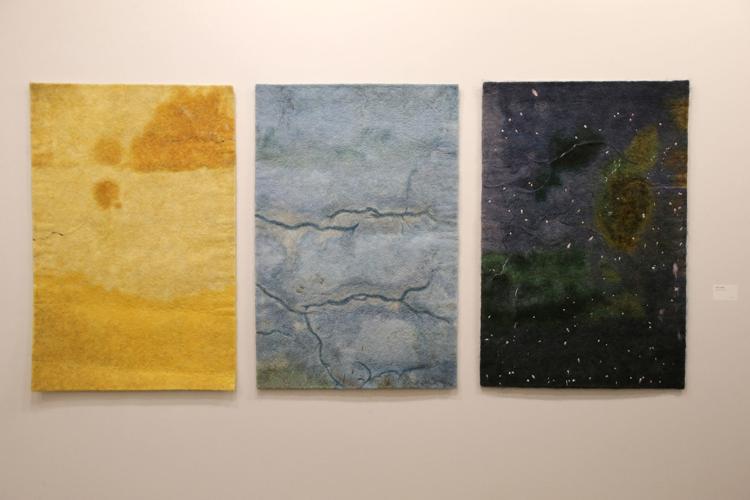 The interplay of photos and textiles create the exhibit "Finding the Universe in Oaxaca," which opens a two-month showing at Baylor University's Martin Museum of Art. The showing follows a similar exhibit at Dallas' Erin Cluley Gallery and Goldberg, a professor of art at Midwestern State University in Wichita Falls, will talk about the works in an artist's talk at 5:30 p.m. Nov. 7 at the Martin Museum.
Goldberg's larger "Finding the Universe in Oaxaca" photography series had him taking small details of building exteriors and suggesting larger vistas. A crack in a wall evoked lightning in a storm. A paint boundary turned into a landscape with horizon line. Flaking white paint on a dark surface seemed like clouds or a flock of birds.
Those photos proved the starting point for the women of Taller de Afelpado, who Goldberg commissioned to create hand-stitched felt pieces with the general color schemes and geometric abstractions in the pictures.
Enlarging the color palette found in Goldberg's photographs to the dyed colors of the studio, many of which were natural, expanded their connection to the universe beyond Oaxaca as did the larger sizes, with several pieces in the Martin show eight- to 10-feet long.
"I'm hoping that a person is enveloped by the work, that it fills their field of vision," he said.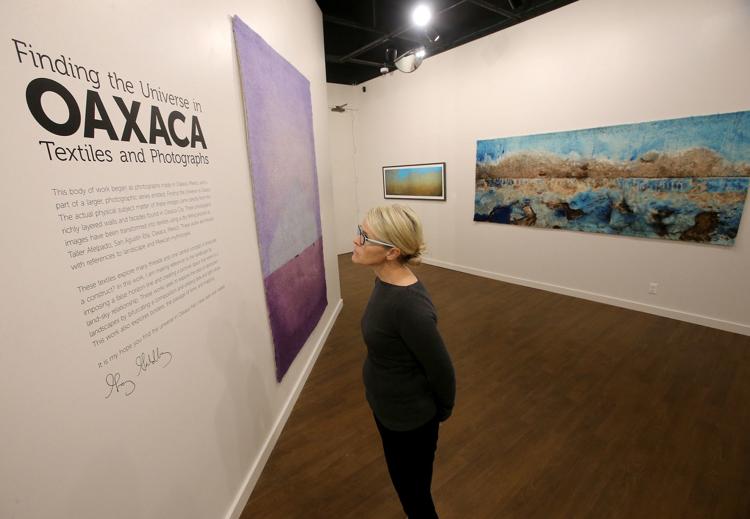 The process takes the equivalent of three people three weeks to make each piece and although Goldberg has finished enough to comprise an exhibit, he's continuing paying the workshop to make more pieces, even as he approaches retirement from MSU next year after 35 years. "I've been told it's the equivalent of paying two people a year," he said, noting that he's paying triple the average wage. Even better, he's made relationships during this project to add to those he's met in 18 years of traveling to Oaxaca.
"On the back of each piece is a photo of the people who made it," he said. "They're all my Facebook friends now."