The music at Friday's Brazos Nights concert gets rootsy, but essentially American and Texan with a lineup featuring Austin blues-honky-tonker Charley Crockett, Fort Worth rock-and-rollers Quaker City Night Hawks and Houston native/Waco transplant Thomas Csorba.
Crockett, 34, will bring his Blue Drifters band with him and a lifetime soaked in music from South Texas to New Orleans to streets across America, from playing as a street busker to an internationally touring artist inexorably pulled back to his roots.
"It just comes out naturally . . . I focus on my essence. I do heritage music, but I am a modern man," he said in a phone interview from Austin. "The more I travel, the more I've felt connected to the regions I'm from."
That would start with his Rio Grande Valley boyhood in San Benito and Los Fresnos, years in New Orleans as a guitar-playing street musician in the French Quarter and in Dallas' Deep Ellum, then in New York City subway stations. Crockett followed that with time in northern California, northern Africa and Paris before returning to Dallas and his native state, where he's found an anchor to his musical wanderings.
He made his recording debut in 2015 with the album "A Stolen Jewel," which he's followed with four more. The latest, last year's "Lil G.L.'s Blues Bonanza," made it into the Top 10 on the Billboard Blues Albums chart and Crockett will make his Grand Ole Opry debut later this month.
He confesses, however, that topping record or streaming charts isn't a goal. "I'm a ground-up, bootstrap-type artist, without being held hostage to corporate (interests)," he said. "As I've gotten older, I've gotten less and less interested in recording something commercially viable."
His next album of largely original material, targeted for a September release, has a strong country blues flavor that brings him back to the days when he built a street audience a listener at a time.
"I've been called a 'stylistic chameleon' which is really Texas (music) . . . Texas music is always something different from the other areas of the nation, but it all ends up being Texas," Crockett said.
What Friday's Brazos Nights audience will experience is that swirling mixture injected with energy. "We give it the full Texas-Louisiana-Gulf Coast boogie-woogie treatment," said Crockett. "It's good stomping music. I always get the New Orleans taste of things and Dallas blues in the first half, while the second half is more electric, more of a juke joint/soul revue."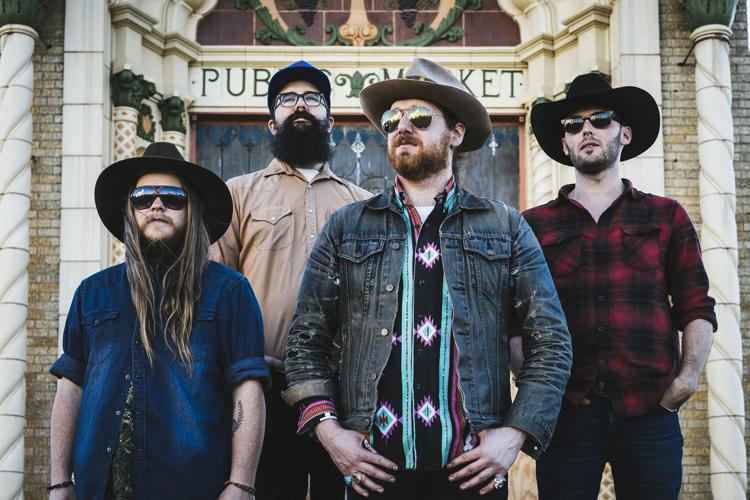 What Fort Worth's Quaker City Night Hawks will lay down in their Brazos Nights set has a driving beat at its core. "You'll get a good dose of Texas rock 'n' roll," said lead vocalist and rhythm guitarist Sam Anderson.
That's not too far from what started the band 10 years ago when Anderson and lead guitarist David Matsler were frustrated with chattering audiences in their early days as singer-songwriters in Lubbock, then Fort Worth. "We were tired of getting talked over," he admitted. "We decided to form a band that you couldn't talk over. We'd like to be a loud rock 'n' roll band."
It has helped, too, to be from Fort Worth. "We considered Fort Worth very much a working-man's town," Anderson said, adding that a work ethic strongly influences Quaker City Night Hawks' approach to its music. "It's something we care deeply about and do to provide for our own. We want to be as good as possible."
The band has had a few lineup changes over the years — bassist Maxwell Smith and drummer Aaron Haynes are the latest additions to a core of Anderson and Matsler — but its profile and following has risen considerably in the last two or three years, Anderson said.
The guitarist praised the band's current label, Lightning Rod Records, manager Adam Barnes and booking agent William Morris Endeavor for growing the band's geographic reach across the country and into Europe. Of course, having their music featured on the television series "Sons of Anarchy" and crackling shows at several South by Southwest Music Festivals didn't hurt, either.
Quaker City Night Hawks stretched beyond hard Texas rock on its latest album, "QCNH," and Anderson said the experience proved rejuvenating. "This is the widest net, genre-wise, that we've been able to cast. We went a step further in all the genres we wanted to touch on," he said. "There's some things that sound like ZZ Top, some more R&B feeling things and some heavy moments, too."
Friday night finds them in a city Anderson has some familiarity with — he's got an aunt and uncle on his father's side plus three cousins here, which meant regular childhood trips from Fort Worth — and with a pent-up energy.
"Waco really kicks off our summer. We did extensive touring in winter and spring and we've been enjoying a month off from that," he said. "But we're chomping at the bit to get out there again."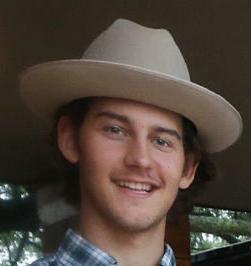 Starting the evening off is Waco-based singer-songwriter Thomas Csorba, who's a familiar face for many in the local audience. The Houston native already had started as a songwriter and singer before coming to Baylor University as a freshman four years ago.
He laid the foundation for a music career while a student, performing at such local venues as Common Grounds coffeehouse, Pinewood Roasters and Balcones Distillery while maturing his songwriting, recording (three EPs, an album and a second in the works) and expanding his reach to Americana and songwriting venues across Texas and the southeast.
Csorba and his backing band the Texas Gentlemen will open Brazos Nights with his summer also featuring a performance at The Rustic in Houston and a September date at the AmericianaFest in Nashville, Tennessee.