Smooth jazz performers Althea René and Jeanette Harris will bring their silky tones to the Waco Hippodrome Saturday night to headline the "Queens of Soul Jazz" show, supported by colleagues Joseph Vincelli and Joel McCray.
It's a return to Waco for René, Vincelli and McCray, who performed together in the 2013 show "Horns for the Holidays" as well as earlier shows, but the first time for the California native Harris.
Saturday's Hippodrome stop is part of a national tour for "Queens of Soul Jazz," one that has featured saxophonist Harris and flutist René in performances in New York, Nashville, Louisville, Atlanta, Washington D.C. and Memphis, said promoter Rick Eddings.
After Waco, they have seven remaining concerts with Kansas City and St. Louis ahead and West Coast dates in San Diego, California, and Seattle, Washington.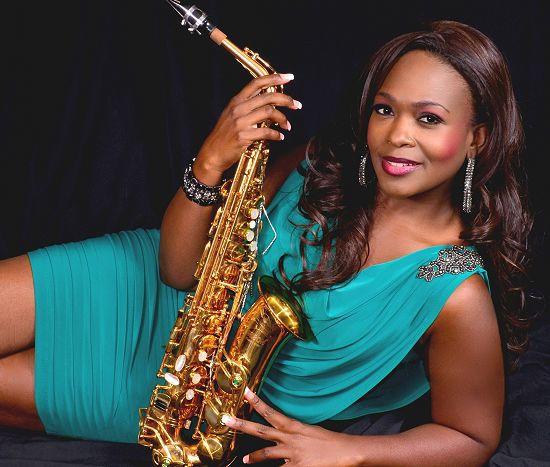 Harris, 40, grew up in a musical family in Fresno, California, and her early talent led to studies at Berklee College of Music in Boston, where she earned a degree in music performance. Her smooth tone and technique led to opening for the likes of Kirk Whalum, Babyface, Kem and The Rippingtons. A major break came in 2010 when she won a spot in Teena Marie's touring band as lead saxophone.
Harris has released four albums with singles "Just Keep Holding On," Tim Watson's "When Marie Smiles" (she's the featured artist) and "Steppin' Out" making the Billboard Smooth Jazz charts. Her album "Summer Rain" hit No. 5 on the Billboard Smooth Jazz chart and No. 1 on the Smooth Jazz Indie chart.
René studied classical music at Howard University, but put music to the side for 10 years while working as a deputy sheriff in her hometown of Detroit. She left that to go into music full-time and has built an impressive career as jazz/soul flutist with eight albums since 2000. René was the first flutist to hit the top of the Billboard charts which she did with her 2013 single "In the Flow." "Gypsy Soul" on her 2017 album, "Unstoppable," reached No. 5 and "Barbara Mae" on her new album "Flawsome" reaching Billboard's Smooth Jazz chart.
The flutist also has written a book, her 2018 "Becoming Chocolate Barbie — A Guide for Professional Women in the Music Business."
Harris and René collaborated on the music video "We Are One," released earlier this year, and after individual sets with a five-player backing band, the two will combine for a rhythm-and-blues finale.
Joining them Saturday night are Dallas saxophonist Vincelli and pianist McCray, a Riesel native. Vincelli, a New Jersey native and Berklee College of Music grad, has spent much of his career in Dallas. He's released 14 albums over his career and spends much of his non-touring time working with children and music through such organizations as his educational non-profit The Artist Outreach. Vincelli also is frequently heard performing the National Anthem at Dallas Mavericks home games.
McCray, based in Arlington, plays keyboards with Vincelli, serves as music director with Artist Outreach and leads as worship pastor at Walnut Ridge Baptist Church in Mansfield.