Country star Wynonna Judd, who goes by her first name, brings her Big Noise Band to Waco on Saturday, part of a national tour that has her on the road through May.
For Wynonna, the tour, the band and her latest album fall into her latest stage of life, a stage that has her heading a band and working with her husband, Cactus Moser, band leader and drummer as well as recording producer. "I consider this my third act, after the Judds and my solo career . . . But I've been acting all my life in my third chapter," she said in a group phone interview last month. "A childhood friend — we met at the age of 5 — was reminding me that I always had a guitar in my hands and was singing, singing, singing."
Singing, singing, singing — and storytelling — is what Judd will bring to the Waco Hippodrome, her powerful oversized voice and distinctive red hair matched only, maybe, by her personality.
Wynonna first made a splash in country music in the 1980s as the daughter half of The Judds, when she and her mother Naomi dominated country charts with 14 No. 1 hits. The duo broke up in 1991 due to Naomi's health and Wynonna picked up as a solo artist, edging into a country sound shaded by the blues and a touch of rock.
Three of the eight albums she's released as a solo singer have sold more than a million copies and she's got five No. 1 hits to her credit and four Grammy Award nominations. Over the last 10 years, she's branched out in acting and voice work, participated in major charity fundraisers and even was a contestant on "Dancing With The Stars."
At the same time, her personal life also has made news, too. Her first marriage, to Arch Kelley III, ended after two years and marriage No. 2 to D.R. Roach lasted four years before his arrest for sexual assault of a child led to divorce. Wynonna went public in the early 2000s with her problems with weight and self-image in interviews with television host Oprah Winfrey. Wynonna's daughter Grace Kelley from her first marriage made headlines last year when she was sentenced to jail after violating probation for methamphetamine possession and distribution.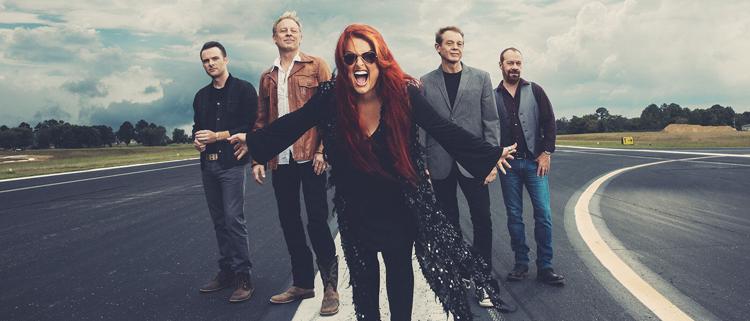 Since 2011, Wynonna's been married to Moser, a former member of the band Highway 101, weathering his traumatic motorcycle accident months after their wedding, in which he had a leg amputated.
'All over the place'
With Moser's recovery, the two have worked together in music, both in her backing band Big Noise and recording her latest album in their home studio. That album featured collaborations with the likes of Jason Isbell and Susan Tedeschi. Wynonna is back touring, singing what she wants in concert, be it Tom Petty or Isbell, and trying new things, such as a Hollywood Bowl concert backed by a symphony orchestra and signing with indie label ANTI-Records.
"I'm all over the place and I'm having fun," she said with a laugh. "The show is a very sassy one. I'm going to get away with as much as possible in Waco . . . It's been a crazy, wonderful tour."
The tour and the record label have energized Wynonna into exploring new music with her diverse crowds more than willing to follow where she leads. "I just watched Bruce Springsteen's Broadway show (presently on Netflix) and I am so inspired by seeing that. Wow — stories and songs. I'll be drawing on that into the future," she said. "I would love to do a one-woman show."
At the same time, she stays connected to fans, both through social media and in person after her shows. "I come from the '80s. We were very accessible in a way we don't have any more . . . but I'm still a servant of song, a people person."
After more than 30 years in the music industry, Wynonna said she's got a backup plan should it ever stop being fun. "I'll just stay on my farm and plant my garden," she said.