Dallas saxophonist Rob Holbert won't say his Friday night show in Waco is definitely his last in his hometown, but he won't guarantee a future encore.
"I'm getting a little old," said Holbert, who turns 62 on Dec. 5. "The first show I did in Waco was five years ago and we've been real busy since then. But I don't know if I'll be doing another one."
As a result, the Rob Holbert Group's Friday night performance at the Lee Lockwood Library and Museum will carry overlapping tones of a fun Friday night show, post-Thanksgiving holiday spirit and high school reunion.
The high school in question is Richfield High School, Class of '75, from which the Waco native graduated and played in its stage band. Holbert grew up in a musical family with mother Willie Etta playing piano, brother Dennis playing saxophone in junior high and sister Joan working a long career as music teacher in the Houston Independent School District with occasional performances with the Houston Grand Opera.
After graduating from the University of North Texas, Holbert went on to a long career as a jazz and rhythm-and-blues saxophonist and arranger. He's also a senior credit analyst for a Dallas-area medical company. His music, he explained, has always been a sizable side gig.
"I've always been a full-time musician and had a full-time job," he laughed.
5-piece band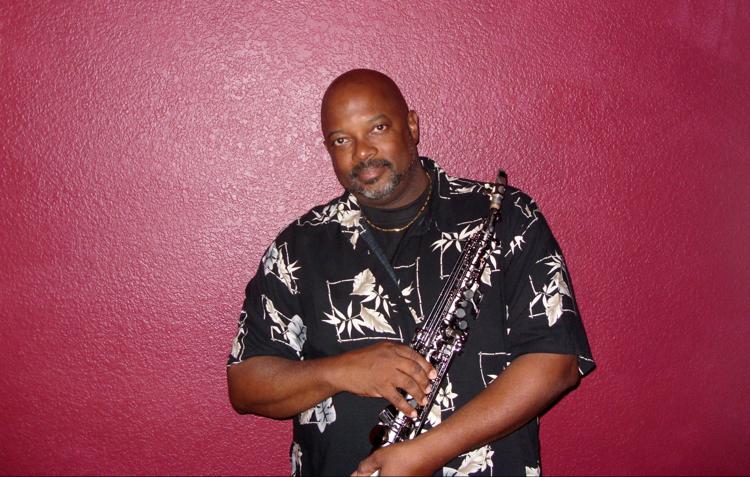 Holbert and his five-piece band perform as the Rob Holbert Group, a name he adopted several years ago after discovering his band's previous name of Mirage was shared by other groups. What they bring is a popular blend of jazz, blues and old-school '70s R&B that has entertained concert, club and private party audiences.
He's played with and opened for such artists as jazz pianist Alex Bugnon, Bobby Bland, Average White Band, Grammy nominee Breggett Rideau, "The Tonight Show's" Ed Shaughnessy, Althea Rene and Pieces of a Dream. Recently Holbert and his band have been playing cabaret shows with vocalist Denise Lee.
"Our jazz isn't all mellow . . . but we'll be playing things a mature audience wants to hear," he said. DJ Doctor Rock will open Holbert's Friday night show with a similar musical mix.
Holbert plans on retiring from his other day job, the analyst one, next month and says he'll be dialing back on his jazz gigs, too. That's why he hopes his fellow Richfield High crowd turns out for an impromptu reunion.
"I never made it to class reunions. They were always in the summer and that's the busiest time of year for a musician," he explained. "Everybody bring your cell phone for pictures."