Texas country singer-songwriter Josh Ward says he and his band won't be doing anything different when they come back to the Melody Ranch on Saturday night even though its large dance floor draws a crowd more likely to move to the music.
"We try to put the same show on everything we do, from five people to 5,000. We do a high energy, honky-tonk show," he said, calling from his home in Montgomery. "But dance halls — that's where I grew up."
The honky-tonk that fuels Texas shuffles and two-steps across wooden floors also appeals to those who just listen and enjoy and Ward has plenty of those fans. His single "Ain't It Baby," from last year's "More Than I Deserve," proved his 11th consecutive No. 1 single in Texas and his latest, "The Devil Don't Scare Me Anymore," arrived this week.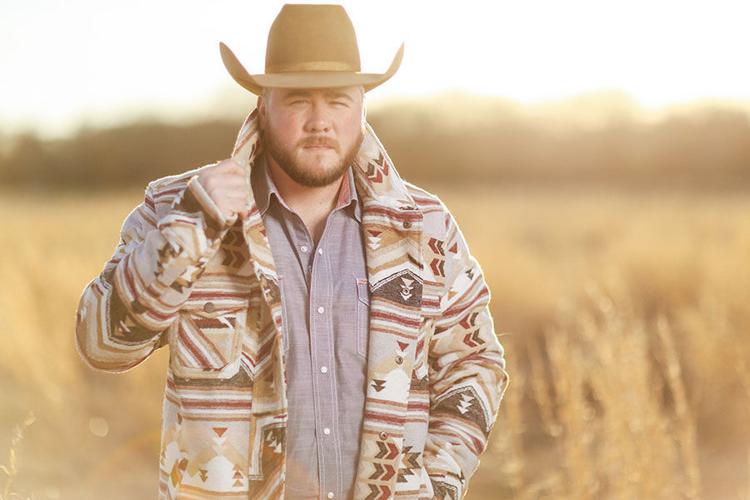 Ward got his start in country music about 15 years ago as a high school rodeo rider who would perform in parking lots after the rodeo. He put together his current band only five years ago and his performing career has headed upward steadily since then.
He and his six-piece band are back in Texas after a successful West Coast swing and the year ahead finds them adding new markets to their touring. "We're seeing the crowds build . . . In the past two years, we've grown by leaps and bounds. We've stepped up to another tier," he said.
In between his live shows, Ward is at work on a new album and with nearly a dozen straight No. 1s on the Texas country charts, Ward says there's no reason to change course. "If it ain't broke, don't fix it," he said. "I'm just trying to write country music. It's made me a living thus far."
Melody Ranch makeover
Ward is the latest name act to visit the Melody Ranch this spring and there are more in the weeks ahead, including Austin band Shaker Hymns, T.J. Briscoff, Moe Bandy, Truck Stop Gamblers, Little Texas, Deryl Dodd and Johnny Bush.
The revitalized schedule builds on the dance hall's recent past with live music and the dancers it draws part of the broader community that the owners, McLennan County Precinct 1 commissioner Kelly Snell, Waco attorney Gerald Villarrial and the club's general manager Jamie Villarrial, aim to create with their venue.
They bought the 46-year-old dance hall, boasting one of Central Texas' largest dance floors, in December and have spent the last five months making physical improvements and growing a community at the venue. "We feel a responsibility to the Melody Ranch and what it's been to the community all these years," said Gerald. "The biggest surprise for me is how quickly we've become part of the people here."
The new ownership has paved the parking lot, rebuilt the dance floor, fixed plumbing and sewer lines, installed new security lighting and cameras, added additional serving bars inside, repaired pool tables and more. A Triple B's Smokehouse food truck serves food on the premises.
Dancing and live music remain one of the Melody Ranch's main offerings and although the building can hold 1,350 people, managers try to keep crowds to about 900 people to allow room for dancing. "We want people to treasure the experience," Snell said.
Already, Snell and the Villarrials know where the regulars like to sit and inquire when one is missing for a few weeks. Free country dance lessons are offered on Thursday nights and Jamie has been working to bring back Baylor students who once made Thursday nights one of the venue's busiest nights.
Social media plays a part in getting the word out these days — so does word-of-mouth from Uber drivers, who regularly drop off out-of-town tourists looking for a Texas dance hall experience — and some of the energy from the city's increased tourism due to Chip and Joanna Gaines and their Magnolia Market has spilled over to the Melody Ranch. "It's exciting for the three of us being part of the new changes in Waco," Jamie said.
The owners also are looking to expand the venue's uses beyond country music and dancing on Thursdays through Saturdays and bingo during the day. Bridal and baby showers, business meetings, benefits — the club's ownership says the Ranch offers space for a wide range of events.
"I think a dance hall still has a place (in the community)," said Gerald. "In some ways, it's like a dying breed, but this particular dance hall we're going strong."
Adds Jamie, "Dancing is just good for your soul. It really is."