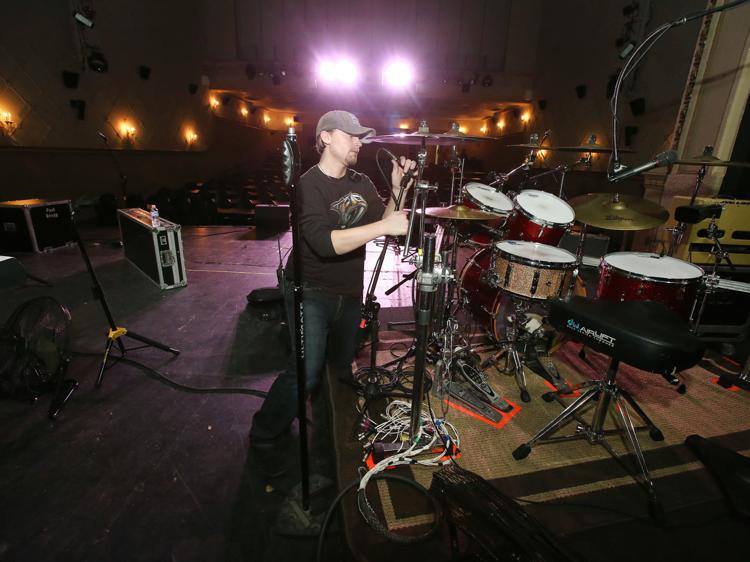 Fans accustomed to free balcony seating at past Zack and Jim Anniversary Blowouts at the Extraco Events Center might have swallowed when they discovered this month's country concert, now the Waco 100 Texas Music Blowout, is charging $25 for those seats.
At The Backyard, concert calendars that in the past featured a major Texas country artist or two every weekend slowed last month in the number of out-of-towners booked. Across the interstate, Common Grounds, another popular concert venue, is booking less and with newer acts in its mix. The Waco Hippodrome, on the other hand, is finding audience success with older country stars and tribute shows.
It is still largely the same old factors that shape who comes to town to perform: the cost of touring acts, fickle weather and Waco audiences.
The last few months, however, suggest some new things to anticipate on Waco stages, from non-country acts to more popular tribute shows.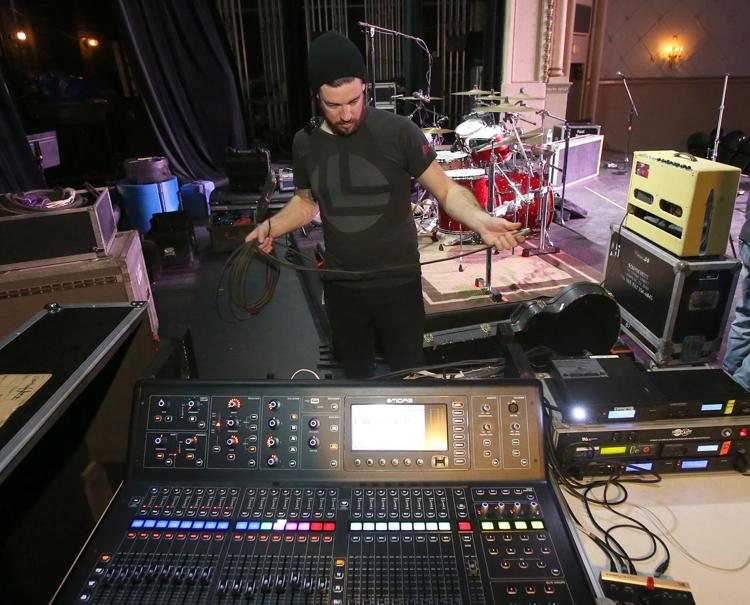 Wes Allison, president and CEO of the Heart O' Texas Fair and Rodeo, which operates the Extraco Events Center, said Waco's status as a mid-level market makes touring show prices a crucial factor, and venues can only absorb so much as fees go higher. The digital revolution that transformed the music industry has left touring musicians and bands much more dependent on live shows and merchandise to pay their bills, rather than recordings.
That, in turn, puts more pressure on venues and promoters. Acts that once charged $15,000 to $25,000 now are asking up to $100,000.
"It's all expensive, but we've seen an increase over the last five to seven years," Allison said. "It's harder and harder to get those good tours."
WACO-FM morning show personality and iHeartMedia regional programming director Zack Owen told the Tribune-Herald last month that cost and concert logistics were factors in turning over the annual Zack and Jim country blowout to the Extraco Center, although it is still a WACO 100-branded show and with an impressive lineup of the Turnpike Troubadours, Parker McCollum and Brit Kerr.
High concert costs are causing more show promoters to sign the Extraco Events Center on as a concert partner or co-promoter, Allison said. In those arrangements, the Waco facility handles the concert operations and its revenue, such as concessions and parking, to lower a promoter's costs and financial risk.
Still, where there is demonstrated audience demand, promoters will find a way to book a Waco stop. On March 27, the Extraco Events Center will host the Beach Boys Now & Then Tour, thanks in part to the local response the pop icons had at their last Waco appearance.
The recent shift to more local bands at The Backyard and its outdoor stage is related more to the weather, said Brian Brown, Backyard co-partner, concert booker and a Waco musician himself. With cold, rainy weather more likely in January and February, The Backyard books more local bands because it is easier to move their smaller shows to the venue's smaller indoor restaurant space, Brown said. The smaller expense involved in their shows also reduces the risk of a loss if bad weather convinces audiences to stay home.
Still, fans of some musicians turn out regardless of weather. Last month, Texas country musician William Clark Green drew more than 800 fans on a chilly night, filling much of the Backyard's 1,000-person working capacity.
Rising touring band prices are a concern, too. Texas acts like Cody Jenkins, Whiskey Myers and Cody Johnson, all Backyard favorites with strong Waco followings, have boosted their asking price considerably as their regional fame soars.
"We ask ourselves how much longer can we afford these guys," Brown said.
Recouping the Texas Troubadours' top fee through ticket prices alone could mean a Backyard concert ticket of almost $100, he said.
Concert fees are only part of the picture. Some touring musicians require the sponsoring venue to provide the backup band, lighting and sound systems as part of their contract — extra expenses that can offset an otherwise affordable fee.
"Eddie Money did great when he was here, but the expenses involved in his show meant we didn't make a lot," Brown said. "Still, if you don't lose (money), you win."
Sometimes geography and technology play their roles. Brown said many national rock and pop acts are based in Los Angeles or New York, which adds considerable travel expenses to any Texas appearance. Rock, heavy metal and pop shows with considerable lighting and pyrotechnic requirements factor in those costs in their asking fees.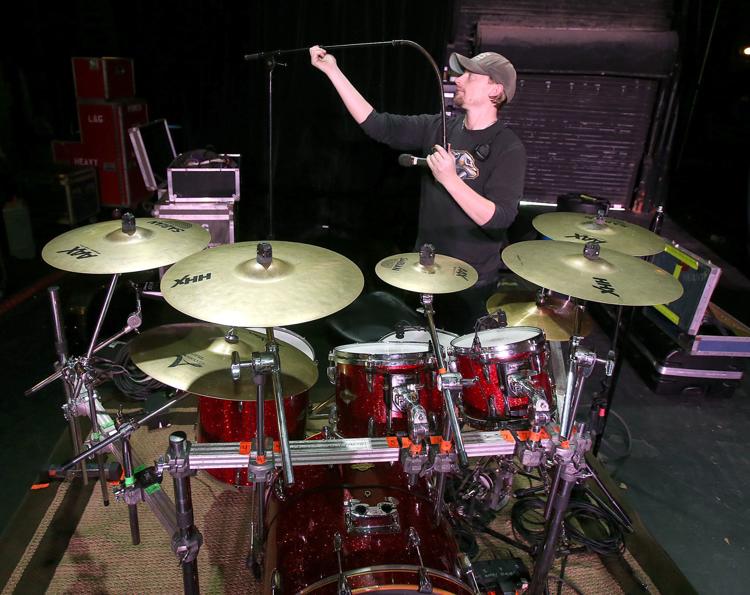 At Common Grounds, routing problems with some larger bands meant they could not play the Waco coffeehouse this spring, said Hayden Smith, venue manager and live events coordinator.
Smith signed on as venue manager in September and said he is still testing the waters for what plays well at the Baylor-area venue. Alt-rock and -folk, Americana and contemporary Christian acts have been Common Grounds' mainstays on its back-porch stage for years, but Smith is open to some new sounds, alert to fan followings vibrating on social media.
He has a night of Texas psychedelic pop planned for next month, some metal rock and even a Jewish bluegrass band, Nefesh Mountain.
"I hope to expand our reach throughout Waco," Smith said. "We want a place that can serve the whole city of Waco."
And, in recognition of how Waco weather can foil the best-laid concert schedule, Common Grounds is tentatively looking at covering its outdoor concert space, Smith said.
"That would be a pretty big game changer for us," he said.
With costs continuing to rise, Waco's location, though far from coastal cultural hubs, is one of its biggest assets. Bands that play much larger arenas in the Dallas-Fort Worth area and Austin often find midsize Waco a convenient schedule filler, a place where a band can make money on a smaller show that they would miss with an open date.
"They'll settle for considerably less if it fits their schedule," Brown, the Backyard programmer, said.
Waco audiences tend to support Texas country, the flavor of many concerts at the Extraco Events Center, the backbone of the annual Bowen MusicFest and a Backyard mainstay, and that does not show any signs of changing.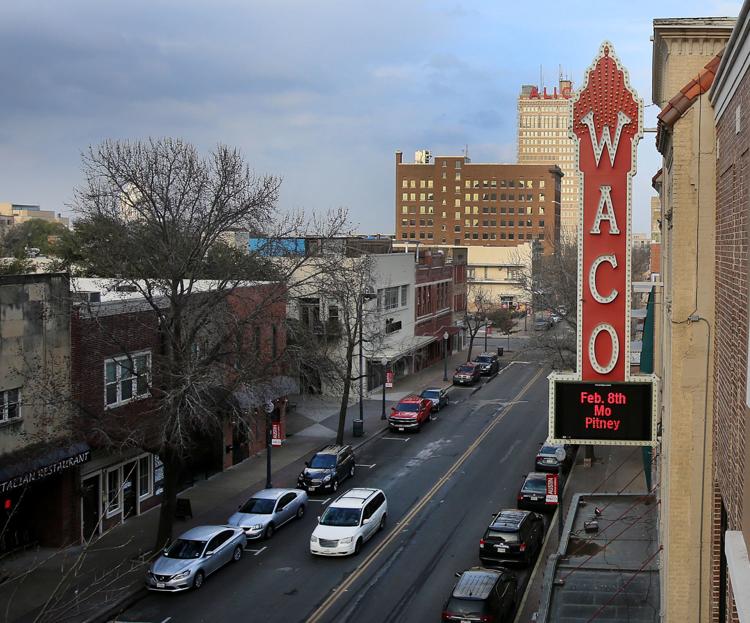 Audiences also are turning out for country stars of the 1980s and 1990s at the Waco Hippodrome, and that venue has plenty of those country shows booked in the weeks ahead, including Travis Tritt, Wynonna & The Big Noise, Tracy Byrd, Doug Stone and Gene Watson.
The Hippodrome and The Backyard are finding success as well in lower-priced tribute shows that bring back the music of not only country, but rock and pop stars. The Beatles tribute band Liverpool Legends almost packed out the Hippodrome this week, and a Conway Twitty and Loretta Lynn tribute is on the books for May.
Turnout for tribute shows at The Backyard has been surprising as well. Shows featuring the music of Tejana superstar Selena, the "King of Pop" Michael Jackson and the Eagles packed the Backyard with excited fans, while Def Leppard and KISS tributes pulled audiences, too.
As a result, the Backyard will season its spring calendar with tributes to the Eagles, Michael Jackson, the Bee Gees and ABBA in Brown's booking sights.