Consider this week the concert version of a tone cluster in music, where notes are tightly packed within a more standard interval. In this case, five nationally known musicians perform in Waco on three nights within one week.
That may cause some dissonance for those who want to attend different shows scheduled for the same night, but it helps that the musicians in question — pop icons the Beach Boys, veteran country rebel Tanya Tucker, leading Christian singer-songwriter Steven Curtis Chapman, bad boy country singer-songwriter David Allan Coe and bluegrass band leader Rhonda Vincent — don't have heavily overlapping fan bases, at least those creating same-night conflicts.
Here's a look ahead for those mapping out their live music week:
Tanya Tucker, 7 p.m. Friday, Waco Hippodrome, 724 Austin Ave.; $69, $55 and $40.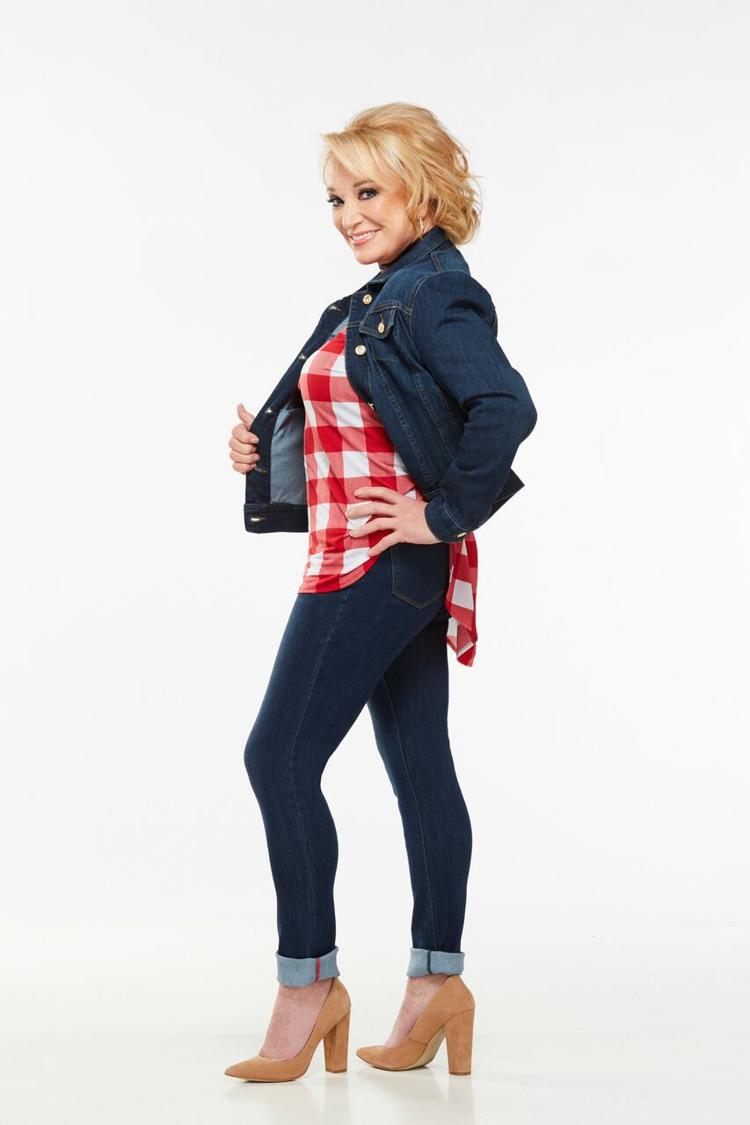 Seminole, Texas native Tanya Tucker was only 13 when she made national attention in 1972 with her hit "Delta Dawn," but showed a remarkable staying power in a career stretching over four decades and dotted with 10 No. 1 hits and 23 Top 40 albums.
Tucker, 60, fuses a sultry voice with a pop- and rock-flavored country, a combination that sold more than 25 million albums and digital downloads and put her name on Rolling Stone's 2017 "100 Greatest Country Artists of All Time" list.
Even with such hits as David Allan Coe's "Would You Lay with Me (In a Field of Stone)," "Down to My Last Teardrop," "Two Sparrows in a Hurricane" and "Strong Enough to Bend," Tucker often made news with her feisty personality and a sometimes stormy personal life that including relationships with Glen Campbell and Merle Haggard as well as bouts with alcohol and drug abuse.
In addition to her music, which included a 2007 duet with Waco singer-songwriter Billy Joe Shaver on his album "Everybody's Brother," Tucker also has had her own television reality show, "Tuckerville."
Her Waco show comes between shows in Arlington and Midland and was approaching a sellout by midweek. Opening for her is Waco country singer-songwriter Holly Tucker (no relation).
Rhonda Vincent and The Rage, 7 p.m. Saturday, Waco Hippodrome, 724 Austin Ave.; $59, $49 and $39.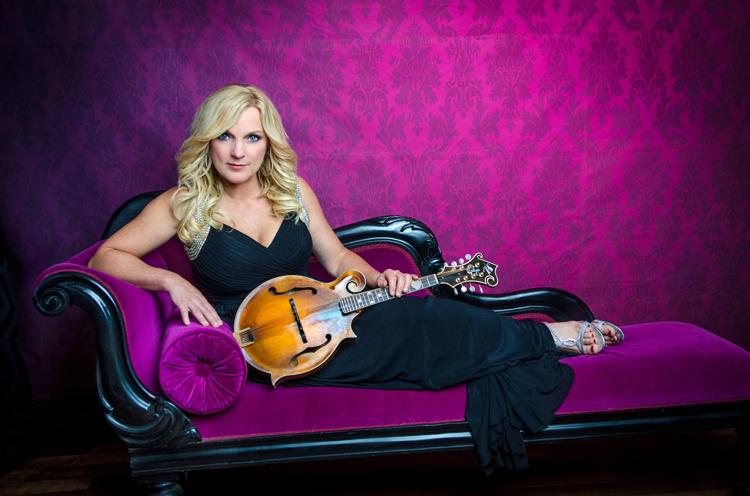 Rhonda Vincent, 56, made a name for herself in bluegrass circles with her wizardry on mandolin and songwriting, but her classy stage appearance marked by gowns and stiletto heels set her apart.
Nicknamed the "queen of bluegrass," the Missouri-born Vincent has pushed the reach of bluegrass music over the last two decades. With her band The Rage, she has dominated the field with a Grammy Award, won last year for Best Bluegrass Album "All The Rage," 19 International Bluegrass Music Association awards, including two Entertainer of the Year awards, and 13 Society for the Preservation of Bluegrass Music in America honors to their credit.
David Allan Coe, 8:30 p.m. Saturday, The Backyard, 511 S. Eighth St.; $20 and $15.
Country singer-songwriter David Allan Coe, 79, earned a reputation as a bad boy of country music thanks to onstage behavior that included abusive language toward the audience, performing in a mask and even riding a motorcycle onstage, as well as a past prison record.
He compounded that with songwriting that occasionally crossed the line for country radio in language and subject matter, long hair and beard braids when they weren't the going Nashville style, a fondness for hard rock, and collaborations with such rock outlaws as Pantera guitarist Dimebag Darrell and Kid Rock.
Over the years, however, Coe's prowess as an authentic country songwriter wins him attention, with such classics as "Take This Job and Shove It," "Would You Lay with Me (In a Field of Stone)" and "Waylon, Willie and Me." His way with such songs as "Tennessee Whiskey," "The Ride" and "Mona Lisa Lost Her Style" demonstrate he's got stage presence, too.
The Beach Boys, "Now and Then Tour," 7:30 p.m. Wednesday, March 27, Extraco Events Center, 4901 Bosque Blvd.; $75, $55 and $45, online at extracoeventscenter.com.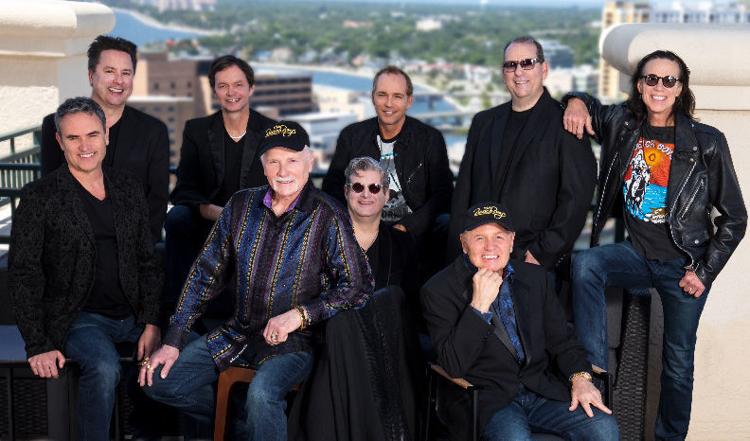 The legendary 1960s-'70s pop group The Beach Boys return to Waco Wednesday night at the Extraco Events Center where they performed as part of the 2012 Heart O' Texas Fair and Rodeo.
The tour then was the band's 50th anniversary tour; this year's appearance is part of the Beach Boys' "Now and Then Tour" that will take the band to Europe and across the United States.
Started by three California brothers, Brian, Dennis and Carl Wilson with Mike Love and Al Jardine in 1961, the Beach Boys soon became a part of American pop history with classic songs such as "Good Vibrations, "God Only Knows," "California Girls" and "Kokomo." Band members have tallied 36 Top 40 hits in their career, four of which were No. 1s, and the original quintet was named to the Rock & Roll Hall of Fame in 1988.
The lineup performing in Waco will feature Mike Love, Bruce Johnston, Jeffrey Foskett, Christian Love, Tim Bonhomme, John Cowsill, Keith Hubacher, Randy Leago and Scott Totten. Original members Dennis and Carl Wilson died in 1983 and 1998, respectively, while former member Daryl Dragon, the Captain of Captain & Tennille, died earlier this year.
Steven Curtis Chapman, "SCC Solo: Hits, History and Influences Tour," 7:30 p.m. Wednesday, Waco Hippodrome, 724 Austin Ave.; $79, $48, $28 and $25.20, available online at ticketfly.com.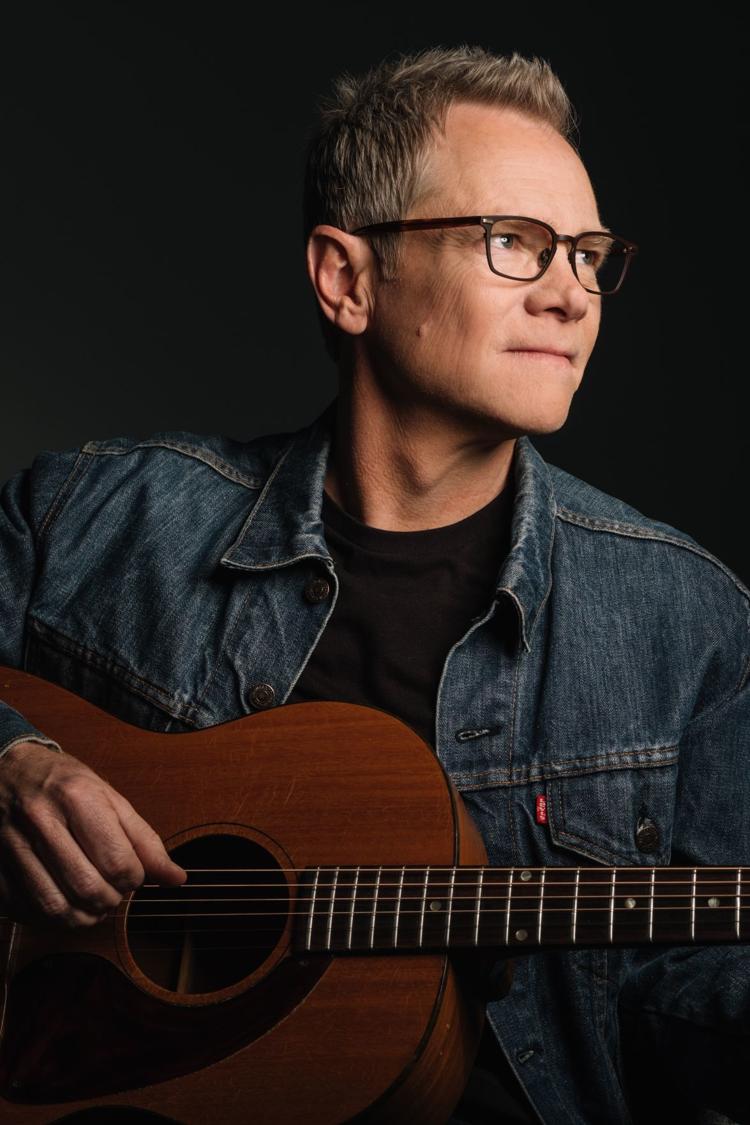 Steven Curtis Chapman, one of the most popular and successful musicians in contemporary Christian music, knows the way from Nashville to Waco after multiple concerts here over the years and with Baylor University the school his daughter Emily and daughter-in-law Jillian Edwards Chapman attended.
Wednesday's concert finds the 56-year-old intentionally without his band, a stop on his "SCC Solo: Hits, History and Influences Tour" that he's been playing for four years. His career retrospective travels back to his Kentucky roots (his love for bluegrass music recently led to the album "Deeper Roots: Where the Bluegrass Grows"), his introduction to writing contemporary Christian worship music thanks to gospel legend Bill Gaither, and a career that saw Chapman sell more than 10 million albums and write standards sung each Sunday in churches around the world.
After more than three decades of performing with a band in front of sold-out auditoriums and packed churches, Steven Curtis Chapman put himsel…