In "Be the Astronaut," the traveling exhibit opening Saturday at the Mayborn Museum, participants can guide rockets, fly lunar landers and drive Martian rovers with one big advantage over reality: A mistake won't kill them.
But playing a video game to master the balance of rocket weight, thrust, acceleration and the force of gravity teaches the scientific challenge of spaceflight in a way that reading a text doesn't.
"Video games are the language of modern youth," explained Keith Feinstein, creative director of South Carolina-based Eureka Exhibitions, the creator of "Be The Astronaut." As such, the heart of the exhibit involves multiple simulations that explore aspects of spaceflight and exploration that, in the process, also teach basic physics, math concepts and engineering. "We baked it into the core of the experience," he said.
"Be the Astronaut" follows Eureka Exhibits' "Be The Dinosaur," which came to the Mayborn in 2014. That exhibit introduced participants, via video gaming, to ancient ecosystems where they directed carnivorous and herbivorous dinosaurs in searches for food and fighting off or fleeing from predators.
The exhibit stations in "Be the Astronaut" give participants a taste of mission planning, the science behind the technology needed for spaceflight, and travel on lunar and Martian landscapes.
For Feinstein, designing the exhibit revisited his childhood fascination with space and exploration as America pushed to land a person on the moon. "I grew up on the tail end of the Apollo (lunar landing program). It was over, but nobody told me," he said.
Those memories helped shape the experiences Feinstein wanted to create in the exhibit. Four years of research and collaboration with NASA officials grounded those experiences in data and science.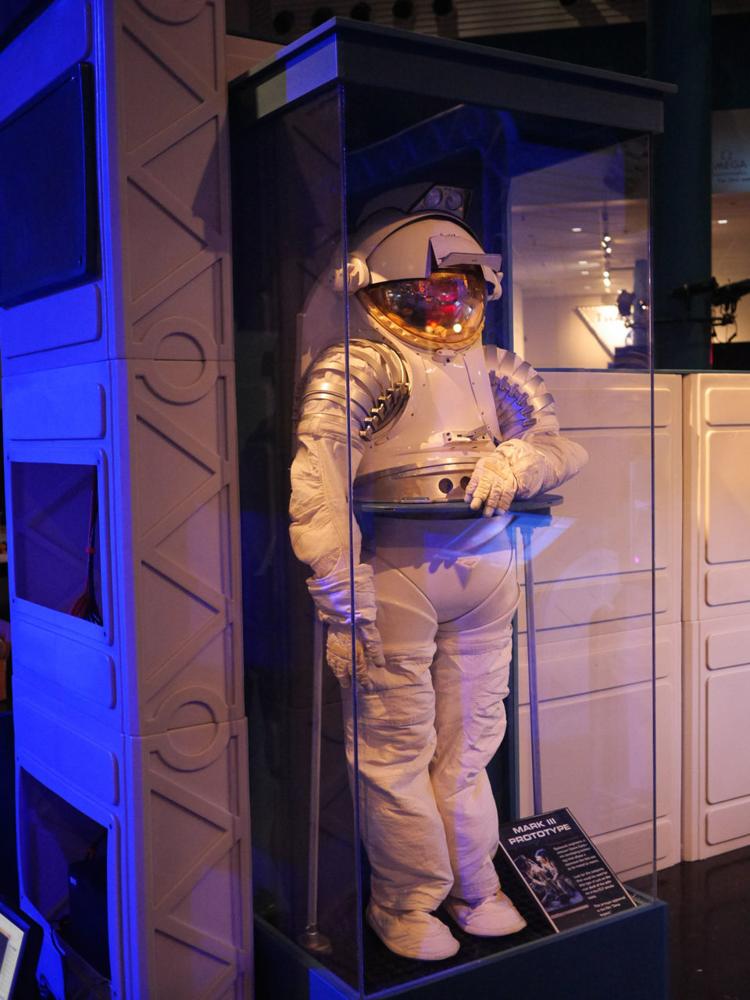 Assembling a puzzle of components to create a rocket capable of leaving the earth shows the tricky balance of weight, gravity and force required. Piloting a lunar descent in a simulated cockpit demonstrates the laws of force and motion. Driving a rover over lunar and Martian terrain, drawn from NASA maps of the moon's Shackleton crater and Mars' challenging Noctis Labyrinthus, gives a sense of long-distance direction through electronic sensors.
"It's impossible to give people the experience any other way than video gaming," Feinstein said.
"Be the Astronaut" debuted in 2015 at what might be considered Ground Zero for public spaceflight education, Space Center Houston. To Feinstein's delight, it proved a soaring success, setting attendance records during its run at the center.
The exhibit's Mayborn Museum run, incidentally, takes place near another real-world contact with space travel: SpaceX's rocket engine test facility near McGregor. In addition to "Be the Astronaut," the Mayborn offers its own exhibit, "SpaceX: This Is Rocket Science," complete with rocket model and thruster engine.
"Be the Astronaut" opens Saturday and runs through Sept. 8. Admission is at regular museum prices.