Visual art in the form of the ArtPrenticeship mural on the northwest side of Brotherwell Brewing gets complemented with musical art Thursday night with Summer Sounds at the Mural, a short fundraising concert.
The performance, hosted by Keep Waco Loud, Creative Waco and Brotherwell Brewing, will raise funds for the summertime ArtPrenticeship program, which provides Waco-area high school students hands-on experience in producing a professionally oriented arts project.
For New Orleans artist Richard C. Thomas, 65, lead teacher and designer for this summer's mural project, Thursday offers an opportunity to show his musical chops and creativity.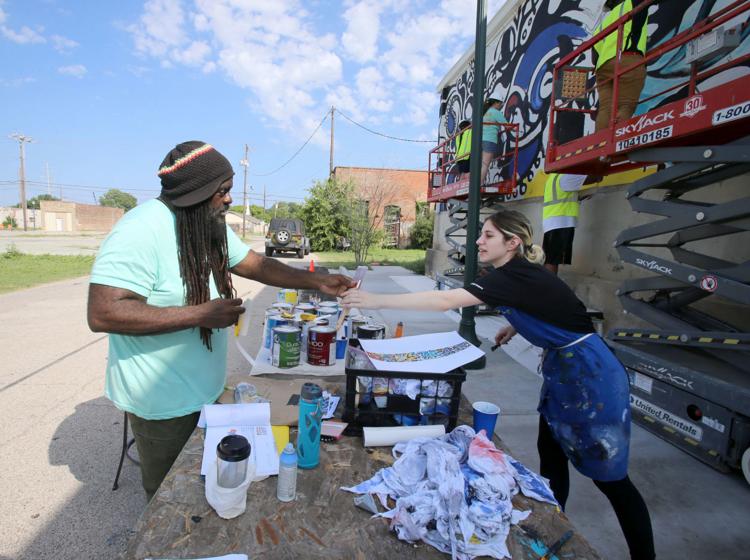 With the backing of several Waco musicians, he'll perform his trumpet piece written in the aftermath of 2005's Hurricane Katrina, which flooded his house and forced the evacuation of him and his family. They were displaced several weeks in western Louisiana before returning to repair and rebuild.
Thomas, who had taught himself to play trumpet only a few years earlier, found playing offered a release from the nightmarish experience that had unfolded in the days after the hurricane made landfall and flooded much of New Orleans: watching the water rise in his neighborhood; evacuations by boat and later by bus; waiting with hundreds of others as water and food availability shrank, and unsanitary conditions and threatened violence increased; open-armed hospitality by communities far from the city; and slow recovery.
It was during that time that Thomas found a tune developing in his mind, one that came flowing out when playing at a church service. That melody would come back periodically after 2008, when he and his family, back firmly in New Orleans, had joined a church and he returned to playing trumpet.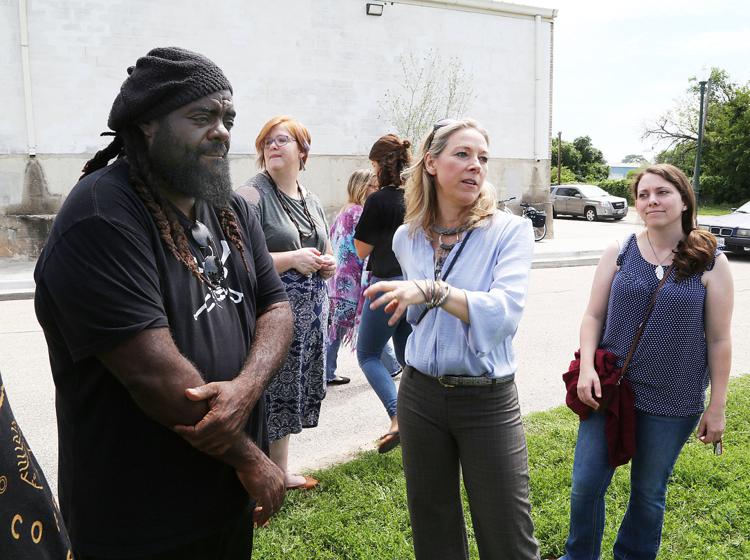 Falling into place
During his time in Waco this summer, Thomas found himself in an impromptu jam one night at the home of Creative Waco director Fiona Bond and her husband Bruce Longenecker. Persuaded to share the incomplete piece he'd dabbled with over the years, Thomas found Longenecker's improvised backing on keyboards, then saxophone from their sons Torrin and Callum and guitar from Waco artist Mark Kieran made it all fall into place.
"I thought, wait a minute — that's what I've been looking for all this time," Thomas recalled. He got his daughter Isa Bella to record it on her phone and, with a little rehearsing before Thursday, Thomas and his supporting musicians will play a fleshed-out version of his trumpet piece.
Thomas said the piece's pace reflects the community's reaction when the hurricane hit and its measured, but determined recovery.
What's it called? Thomas paused, then said, "I call it the 'Katrina Strut.' "
Proceeds from Thursday's mural concert will support the ArtPrenticeship program.